Investing in future leaders
NEW LEGACY SCHOLARSHIP AWARDED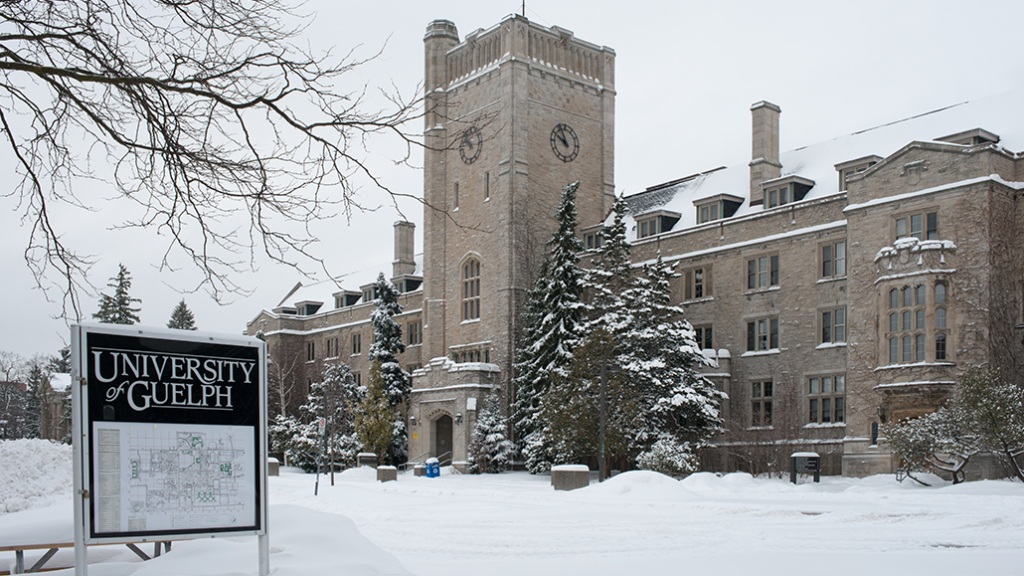 TEN ONTARIO STUDENTS received a big boost to their education when they were awarded an inaugural Grain Farmers of Ontario Legacy Scholarship in the fall of 2022. The scholarships, valued at $5,000, encourage the pursuit of higher education in any area of study that will benefit agriculture or agri-food and supports the development of future leaders in these areas.
IMPRESSIVE CANDIDATES
The scholarship program drew a tremendous response, and Grain Farmers of Ontario Board members had the challenging task of choosing 10 recipients from the 106 applications received.
"The quality of applications we received was phenomenal, and we look forward to great things from the 10 selected students," says Brendan Byrne, chair, Grain Farmers of Ontario.
Among the recipients are students studying in traditional — and not-so-traditional — agricultural-focused programs. Connor Dawson, a 19-year-old student from Lanark County, is currently enrolled in the Precision Agriculture, Techronomy Diploma at Olds College in Alberta. Dawson, who grew up on his family's grain, beef, and strawberry farm, chose the unique program at Olds College to combine his interest in agriculture, mechanics, and technology.
In this program, "students will better understand the many pressing issues in agriculture today, such as farm sustainability, compaction, changing farm demographics, and the effects of practices like no-till, cover-crop, and zone mapping," writes Dawson in his application essay. "With this diploma program, I can help create technology that may help farmers in the future be more productive and more sustainable." Dawson plans to work in agronomy and on his family farm when he completes the two-year program.
Jillian Ohm from Monkton, Ontario is in her second year of the Bachelor of Science in Agriculture program at the University of Guelph, majoring in crop science. She plans to pursue a graduate degree in plant agriculture and eventually work as a certified crop advisor and on her family farm. "Crops have always interested me, but over the past few years, I have grown a love and curiosity of them," she says. "I want to work with farmers and industry professionals to grow crops efficiently and sustainably."
Joe Rastapkevicius, from West Lorne, Ontario, is in his fourth year in the Honours Agriculture program at the University of Guelph. Upon graduation, he plans to return home to the farm, operate his own independent agronomy service for farmers and obtain a Certified Crop Advisor designation. "The Honours Agriculture Program helps to prepare me for this business venture I have planned because it allows me to study the core agronomic courses needed to provide sound advice to farmers while also partaking in business courses which will help me to operate a successful business," he says.
Brendan Gill, a fourth-year student in the Food and Agricultural Business program at the University of Guelph, says, "sustainability is crucial to the future of the agriculture sector. We must care for the land now in order for future generations of Ontario farmers and communities to prosper." In addition to growing his own farm business, Gill plans to work in agricultural business after graduation.
GRADUATE RESEARCH
At the University of Guelph, PhD student Anuja Shrestha is working with Dr. Manish Raizada in the Department of Plant Agriculture to research ways to mitigate the impact of mycotoxins of fungal pathogens, including Fusarium graminearum. Her research focuses on discovering and testing pollen and silk-associated bacteria from wild and ancient maize genotypes from across the Americas to control this fungus. Her long-term goal is to work as an agricultural scientist, assisting farmers in Canada and subsistence farmers in developing countries.
DIVERSE FIELDS OF STUDY
Legacy Scholarship recipient Jack Heintz is in his first year at Toronto Metropolitan University, studying computer science. Heintz, who grew up on a grain farm near Cambridge, Ontario, says that developing technology can help address Ontario farmers' challenges. "I enjoy learning about artificial intelligence and machine learning," says Heintz. "With the skills I learn in university, I will be able to create better technology for agriculture use and help farmers all over the world."
Jake Littlejohn, from Lakeside, Ontario, is studying in the first year of the Honours Bachelor of Science in Biology and Biotechnology at Carleton University. Littlejohn chose this field "because it offers opportunities to learn about research techniques, cell materials, and the most recent advancements in biotechnology." Littlejohn hopes to apply what he learns in the program to develop technology that will allow for increased efficiency through nutrients, seed selection, and genetics.
Jesse Fay, a seventh-generation farmer from New Hamburg, Ontario, is pursuing a degree in aerospace engineering from Carleton University. Fay, who is in the program's first year, plans to apply her engineering training to developing and improving technology such as drones. "As an aerospace engineer, I would be capable of contributing to this progress with ambitions of making drone technology a viable tool for all farmers across Ontario and beyond."
Elizabeth Drake from Stratford, Ontario, is enrolled in her fourth year in the Honours Economics with the Management Option and a Minor in Psychology at Wilfrid Laurier University. She plans to use her degree in economics "to help farmers and organizations market grain to maximize profit and presence in the world market." After completing her undergraduate degree, Drake plans to enroll in a graduate program studying agriculture and resource economics or business economics.
From Tiverton, Ontario, Katie Voskamp is studying in the Bachelor of Commerce, Management and Marketing program at the University of Guelph. After graduation, Voskamp plans to return to her family farm and "utilize [her] management and marketing skills in a business or corporation situation that shares [her] passion and provides a voice for farmers."
WHAT IS THE LEGACY FUND?
The Grain Farmers of Ontario Legacy Fund provides a once-in-a-generation opportunity for the organization to reimagine and reinvest in the sector. When the Grain Farmers of Ontario Wheat Marketing was eliminated, changes in regulations allowed for the transition of the wheat marketing fund into the Grain Farmers of Ontario Legacy Fund. The original wheat marketing fund was formed using contributions from existing assets from the three founding organizations (Ontario Corn Producers' Association, Ontario Soybean Growers, and Ontario Wheat Producers' Marketing Board).

The Legacy Scholarship
The Grain Farmers of Ontario Legacy Scholarship encourages the pursuit of higher education in any area of study that will benefit agriculture or agri-food and supports the development of future leaders in these areas.

The Legacy Scholarship program will open for applications in the summer of 2023. •