GrainTALK for November 2023
AN UPDATE ON GRAIN FARMERS OF ONTARIO NEWS AND EVENTS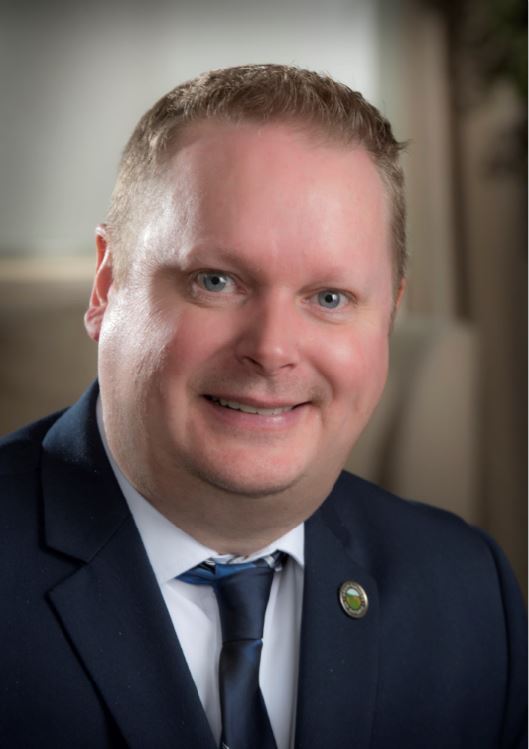 What is Grain Farmers of Ontario doing to ensure farmers have access to the technology they need most in the coming years?
Recently, we have heard conversations about plant innovation and breeding technology as well as inputs and our access to them. We have consistently worked with the government — especially the Pest Management Regulatory Agency — to applaud their efforts to make decisions based on science and data and to ensure they have the resources needed to keep making science-backed decisions.
We have seen glyphosate undergo further review in the European Union, and the science industry is supporting glyphosate, but the governmental bodies still waver based on public outcry versus the actual science. We want to make sure Canada continues to value science in these discussions as highly as it has in the past. This year, we will meet with provincial and federal politicians again to ensure we are answering their questions and providing them with accurate information regarding plant protection and supporting plant innovation in Canada. •
---
GRAINS IN ACTION
Registration is now open for the 2024 Grains in Action program, February 5 – 8, 2024.
Grains in Action is a four-day bus tour program for young farmers (aged 19 – 35) to gain knowledge about the end uses of the grains they grow. Participants also learn about the role of Grain Farmers of Ontario within the grain industry and how they can become active members within the organization. It is an opportunity for new experiences, building relationships, and professional growth.
Full details are available at www.gfo.ca/about/grains-in-action. •
2024 MARCH CLASSIC
Save the date! Join hundreds of grain farmers, agriculture industry supporters, government representatives, and more in London, Ontario on Tuesday, March 19, at the annual March Classic.
Be sure to visit www.gfo.ca/marchclassic for more details. •
PROVINCIAL PREMISES REGISTRY
Premises identification is the first step in establishing a traceability system that can lead to business advantages, including improved operational efficiencies and increased market access. With the Provincial Premises Registry (PPR), the government can notify you about incidents that may impact you and your operation quickly, minimizing the effect on your operation.
The PPR is a record of individual parcels of land associated with agri-food activities. Agricorp operates the registry on behalf of the Ontario Ministry of Agriculture, Food and Rural Affairs (OMAFRA).
The integrity of the PPR depends on accurate and current premises information. Registrants are encouraged to confirm or update their premises information annually. Confirming your premises information at least every two years also keeps your premises ID active and eligible for government programs, such as Ontario's Risk Management Program. To update your information or register a new premises, visit www.ontariopid.com or call Agricorp at 1-888-247-4999. •
CLEAN50 EMERGING LEADER
Lisa Ashton, Grain Farmers of Ontario's sustainability and environment lead, has been named a Clean50 Emerging Leader.
The Clean50 award recognizes leaders from across Canada who have done the most to advance climate action and develop climate solutions. Clean50 acknowledges the recent accomplishments of 50 Senior Leaders, 20 Emerging Leaders, and revealed five Lifetime Achievement Awards, selected from over 1000 nominations collected nationwide over in 2023.
Find out more at www.clean50.com. •
2024 ANNUAL DISTRICT MEETINGS
The date and time of your district meeting has been confirmed. Please go to www.gfo.ca for additional meeting details as they become available. Information is subject to change.
The Annual District Meetings are called to elect voting delegates for the coming year. Directors will be elected in even-numbered districts to serve a two-year term. Updates on our organization and grain industry issues are also provided at these meetings.
Meetings will also have a Zoom option. Links to all meetings will be provided at www.gfo.ca and district-specific meeting information will be sent to all farmer-members via a postcard mailer in December.
All current Grain Farmers of Ontario farmer-members that attend their January District Meeting will receive a chance to win 1 of 3 prizes:
Grand Prize:
$2,500 CAA travel gift card and 1-year CAA premier membership.
Two Runner up prizes: Staycation package (includes Grain Farmers of Ontario branded two-seat lawn chair, 1 Yeti 45 hard sided cooler, 2 Yeti 473ml Ramblers, and a 1-year CAA premier membership).
MARKET COMMENTARY
by Philip Shaw
On September 12, the United States Department of Agriculture (USDA) estimated U.S. corn yield to be at 173.8 bushels per acre, pushing domestic production to 15.13 billion bushels. Part of this production had to do with an increase in corn planted and harvested acres by 800,000 to 87.1 million acres. The corn ending stocks position was increased by 19 million bushels to 2.221 billion bushels. USDA estimated soybean yield to drop down to 50.1 bushels per acre, with production coming in at 4.15 billion bushels.
In Ontario, harvest is in full swing, albeit with some rainfall challenges, which are a normal part of the annual narrative. Wheat drills are chasing the combines across the fields as of Thanksgiving weekend. The Canadian dollar hovering in the 72 – 73 cent level continues to add stimulus to Ontario cash grain prices. •