INDUSTRY LEADERS PROVIDE INSIGHT ON UPCOMING CHALLENGES FACING ONTARIO AGRICULTURE
gfo asked agriculture leaders across Ontario what issues and challenges they foresee for farmers in the next two to five years. This knowledge should help us all plan and prepare for the challenges and opportunities ahead of us.
This is the first part of a two part series. In this edition we present opinions from the three overarching farm organizations in the province and some of the key livestock organizations. In the January issue of the magazine we will present part two which will feature opinions from several horticulture and grain organizations, including Grain Farmers of Ontario.
Sean mcgivern
Ontario Coordinator,
National Farmers Union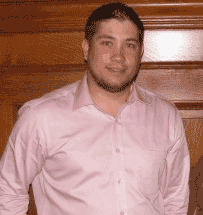 Canada-European Union Comprehensive Economic and Trade Agreement (CETA)
There is a myth in the farming community that this trade agreement will be a good thing for Ontario farmers but I am not so sure about that myself. As grain farmers we need to make ourselves aware of this new trade agreement that is being negotiated between Canada and the European Union. I believe it will have long term implications that will affect the way in which we farm here in Ontario. Through intellectual property rights enforcement measures, CETA could virtually eliminate our right as farmers to save, reuse, exchange and sell seeds.
As for opening up new markets for Canadian grains, the European Union will hold to its strict adherence in regard to its polices around no GM crops, therefore, the majority of Ontario farmers who grow GM corn and soybeans will not see any new market access. The only new movement I feel we will see in grains will come from lower cost providers in Eastern Europe who will move their cheaply produced grains into our Canadian marketplace more easily under this agreement.
The National Farmers Union has long held the role as the canary in the coal mine and I am afraid it is no different on this issue. For more information on CETA and other issues check out our web site at www.nfu.ca.
bette jean crews
President,
Ontario Federation of Agriculture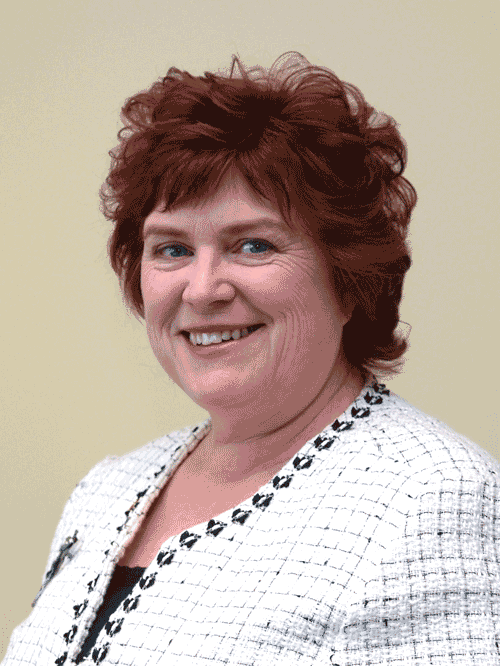 Sustainability
As an industry based on family-owned and operated farms, Ontario agriculture has evolved into a thriving collection of small businesses that has a significant impact on the country's GDP.  Along with the challenges we are all familiar with in our day to day activities, we are now recognizing the long term challenge in finding ways to feed Canadians and a growing global population in the face of dwindling resources.
For the past 75 years, the Ontario Federation of Agriculture has championed the interests of Ontario's farm families to encourage a sustainable future for farming. That process is about developing and implementing viable solutions for securing a future for food.
National Food Strategy
A National Food Strategy is in development at OFA and the Canadian Federation of Agriculture to consult on the goals and objectives of a strategy that would ensure a sustainable Canadian agriculture sector for current and future generations.  Our future objectives for our agriculture and food system are now in consultation across the country with farmers, input suppliers, processers, retailers and other members of the agri-food sector to determine our action plan for sustainable farms and food in Canada.
Within one year, we will have a cohesive National Food Strategy to provide governments with a set of objectives to drive agriculture policy, economic development and environmental stewardship initiatives while sustaining our country's access to fresh, healthy foods.
Canadians deserve to have access to homegrown fresh foods sourced from the bounty of our farms from coast-to-coast.  Through our joint efforts, we will find opportunities for our farms to secure a future for food for all Canadians.
HENRY STEvens
President,
Christian Farmers Federation of Ontario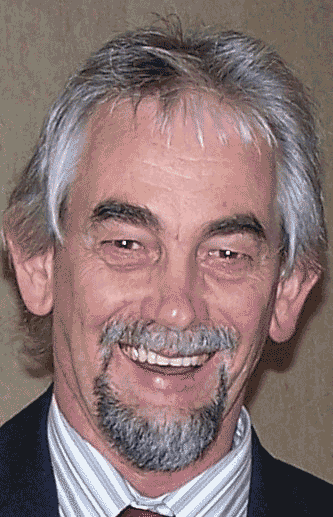 Debt loads
The main challenge that faces all sectors will be the ability to manage our individual and collective debt loads. Credit has been cheap and (too) easily accessible. We have been lulled into believing the good times will never end. Our debt-to-income ratios are much higher than those of our competitors; our system is simply not sustainable. If interest rates were to rise even two to three percent—and I firmly believe they must and will—many of our highly leveraged operations, regardless of sector, will become insolvent. We  must bring our debt loads down to manageable levels before we run into serious difficulty.
Demographics
A second challenge we face is one that is not talked about much. That is the effect that our changing demographics will have on agriculture. I am referring to the growth of the ethnic community in Canada and our aging population. If we look at our population as a pyramid, the younger, Caucasian group, which was the wide base of our population for years, is now rapidly becoming the narrow tip of the pyramid. At the same time the multi-ethnic group, which once made up the narrow tip of the pyramid, is rapidly becoming the wide base. These two groups are making different choices than they once did, especially when it comes to food. This will have a profound effect on our own choices as farmers. We must produce what today's consumers want.
Trade challenges
We will also face many trade challenges over the next few years. Agriculture is widely recognized as the leading economic driver in our economy, yet you would never know it by the way our governments often trade away agriculture for gains in other sectors. A nation that cannot feed itself is no longer a nation. One of our strengths is that we have many different marketing structures. Instead of fighting each other, we need to work together as farmers to derive a fair income from the marketplace for our family farms.
curtis royal
President,
Ontario Cattlemen's Association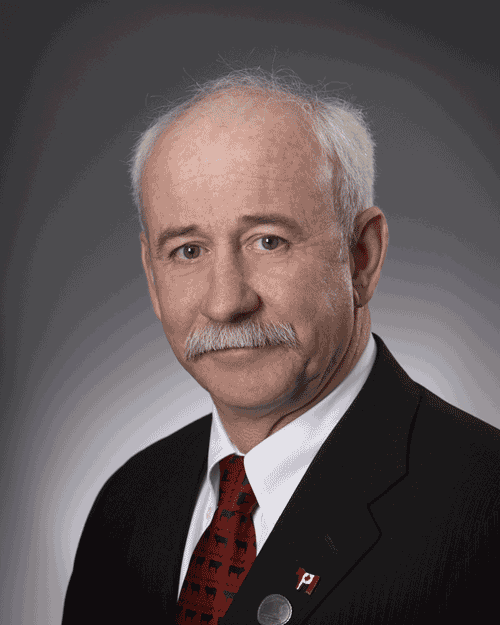 Cattle inventories
Canadian cattle inventories were down 1.3 percent and there was a 1.8 percent decrease in the beef cow herd in Ontario at the beginning of this year.  We can likely expect to see these numbers further decline in the next few years. As this occurs we should see increased cattle prices and gross margins for producers based on basic supply and demand principles.
Global consumption
Globally, it is predicted that we will see worldwide consumption of beef, pork and poultry double by 2020. This statement may be dampened by a slow economic recovery and will be dependent on how quickly beef demand will recover. Nationally, it has been estimated that by 2030 we could see the Canadian population sitting at 42 million mainly due to strong immigration growth. Therefore the beef industry will become increasingly reliant on second generation immigrants to push the demand for beef in Canada.
Market access
We also expect to see a recovery in Canada's beef export volumes as we gain full market access in many markets and access into markets that are currently closed. With increased access we will see a rise in carcass values and improved returns for the beef industry.
Environmental footprint
As the economy recovers we expect public priorities to shift away from financial recovery and towards the environmental impact of agriculture.  Producers will be looking to take a more progressive role in protecting the environment to address the concerns of biodiversity, land and water management as well as global warming.
Traceability
Innovation and information flow among all sectors of the beef industry will continue to improve resulting in the ability for producers to make better informed genetic and business decisions for their operation. Continued importance will be placed on food-safety and traceability leading into the next five years as we address the issues of emergency management for agriculture and public safety.
wilma jeffray
Chair , Ontario Pork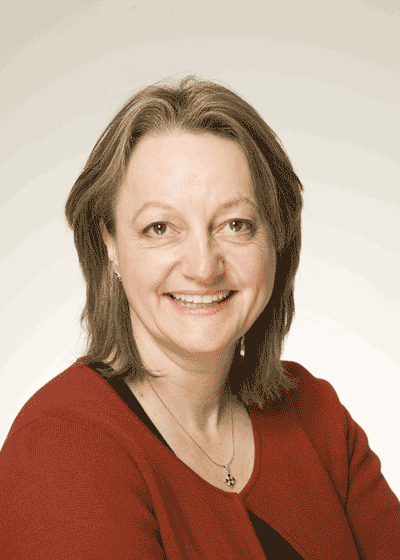 Supply and demand
The hog industry in Ontario and nationally has been depressed for a few years now.  Ontario's hog herd has shrunk over the last couple of years and looking ahead, if processing capacity is stable, this will balance supply and demand.  To be able to assess or project where the hog industry will be in the next two to three years, producers and other industry  stakeholders have to look at a number of factors.  At a minimum, economic and market conditions, exchange rates and normal seasonal fluctuations all play a role in determining hog projections.  The global economy is slowly recovering from the recession which will positively affect everything from trade to consumer spending.   However, corn prices have risen and this in turn affects feed costs and puts added financial pressures
on producers. 
Economists are warning producers not to expand until next year's corn and soybean crops are known and suggest that while the demand for pork will continue to improve, higher feed prices will weigh on margins and mute a supply response to this strong demand.
Currency exchange rates
Another factor is currency exchange rates.  Prices for hogs are set in the U.S.  When rates fluctuate, this affects the price a Canadian producer receives for his/her hogs.  A strong Canadian dollar will be part of the economic picture for the foreseeable future.  In this environment American producers reach the point of profitability before their Canadian counterparts when currency exchange is taken into account.  
Business risk management
Given the unpredictability in the hog, corn and currency markets, a business risk management program (BRMP) is even more necessary for swine producers. The BRMP is a price insurance program that calculates premiums and benefits on a commodity specific basis. Producers and governments would pay premiums into a fund that would pay benefits to producers based on the difference between a floor price and industry average market hog prices. This is a long term bankable solution to implement now to ensure a sustainable industry for producers as well as the processing sector and in turn the Ontario economy.  Implemented now, BRMP for hogs would enhance industry outlook for the future.
markus wand
Chair,
Ontario Sheep Marketing Agency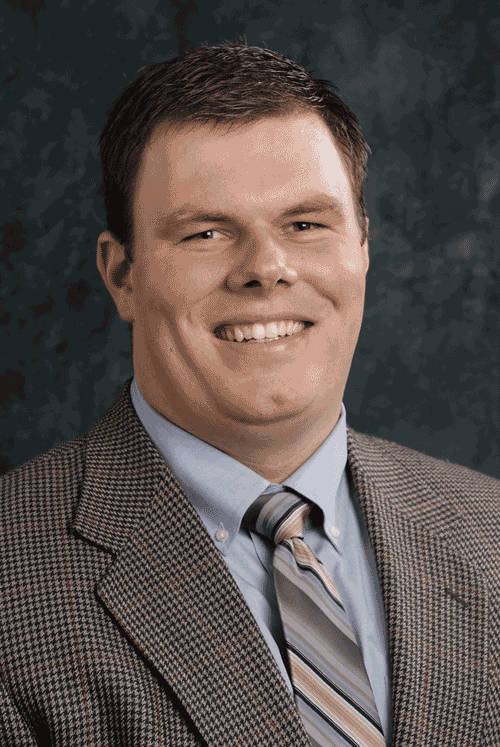 Predation
Almost every sheep operation in Ontario has had challenges dealing with predation and this is certainly the most visible, immediate and often production limiting challenge that producers have faced in the past and will most certainly face both in the near and distant future.  While Ontario sheep producers (and other livestock) can be compensated for verifiable wildlife kills under the Livestock, Poultry and Honey Bee Protection Act, there are many more "tools" that Ontario shepherds need in order to help address the on-farm issue of problem predators and minimizing the sometimes disastrous affect of that particular agriculture-wildlife interaction.
Diversity
In the past, it has been said that the Ontario sheep industry's vast diversity (production schemes, end product, lifestyle vs. full-time etc.) is its greatest asset, but that it may also be its greatest weakness.  Enter into the mix an industry that only supplies approximately 40 percent of the domestic lamb market, and you are sure to have some exciting things happen!  There is no doubt that there is room for growth in the industry and with many other provinces experiencing a reduction in their sheep flocks, Ontario is holding its own and looking to expand production and profitability.  With the current under supply of Ontario and Canadian lamb, market prices and productivity are very encouraging.  However, with expansion of the industry, the real challenge is to know where that tipping point is of high to low market prices (keeping producers in a profitable position), but also experiencing enough growth to sustain the already fragile infrastructure needed to keep the Ontario sheep and lamb industry in a position to grow and remain profitable for today and the future.
judy dirksen
President , Ontario Veal Association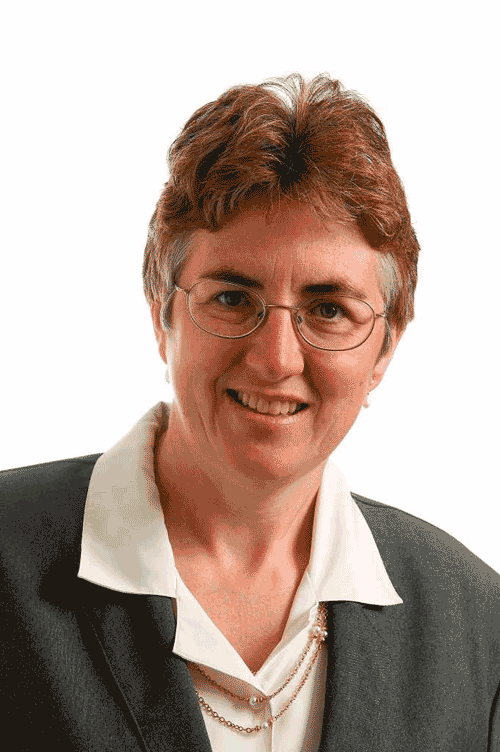 Market prices
Ontario veal farmers, as any Ontario farmer, will have a lot of issues to face over the next few years; we always have. One of the largest issues is the roller coaster ride we call market prices. I am hopeful that with the multitude of "local food" programs we will start to see prices stabilize and begin to close the gap of understanding between farmers and consumers.
The very fabric of rural Ontario is dependent on farmers farming. Approximately 70 percent of farm production is bought by Ontario food processors. If agriculture starts to fail, all these rural communities and their economy will be greatly affected. Many Ontario veal farmers do not have the ability to set their own price based on realities such as cost of production. Perhaps through programs like the Ontario Agriculture Sustainability Coalition (OASC) we may see positive change for  issues that most non-supply managed farmers are continuing to face.
Communication to consumers
There are many agricultural programs available to us. The government has a rather large "push" to promote buying and eating local foods. This is certainly welcome help, however there is a gap in understanding between the consumers' understanding and what actually helps the Ontario farmer. We face a challenge in knowing how best to communicate our message to our consumers.
Keeping Ontario farmers farming
The biggest ongoing challenge is to keep Ontario farmers farming. We need to ensure that there are farmers in the future to fulfill the "eat local" marketing push. It continues to gain in size and momentum. This is the biggest challenge I see, a general but ever important one: Keep Ontario farmers farming. •