Cropside: Be on the lookout for Bean leaf beetle
AGRONOMIC INFORMATION FROM ONTARIO'S CROP SPECIALISTS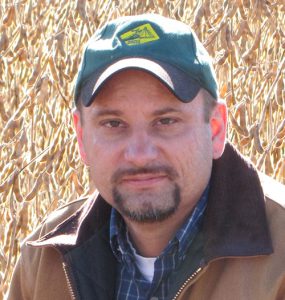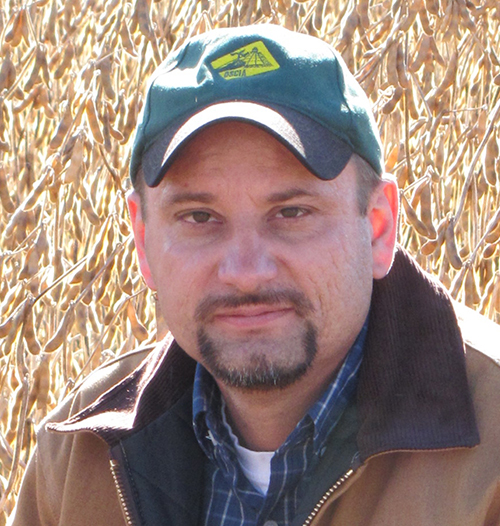 DAMAGE TO A SOYBEAN crop from bean leaf beetle (BLB) can be significant.  The good news is that BLB numbers appear to be declining in most of Ontario probably due to the use of CruiserMaxx seed treatment.  The exception seems to be in some fields in the north Huron and southern Bruce area where more significant populations have developed each of the last three years.  Damage comes from early season leaf feeding during the vegetative growth stages and summer feeding on the pods. Pod feeding can lead to seed quality problems.
PROPER IDENTIFICATION
The bean leaf beetle can be confused with other insects like the lady beetle adults (photo 2) or the green stink bug nymph (photo 3). The way to distinguish a BLB is by the small black triangle behind the head.  Bean leaf beetle adults vary in colour, but always have a small black triangle visible behind the head. They may or may not have four spots and are about 5 mm (1/5 in.) in length (photo 1).
PHOTO 1: BEAN LEAF BEETLE

PHOTO 2: LADY BEETLE ADULT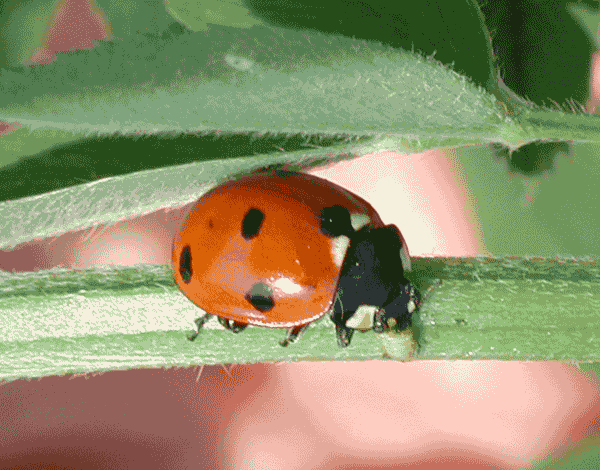 PHOTO 3: GREEN STINK BUG NYMPH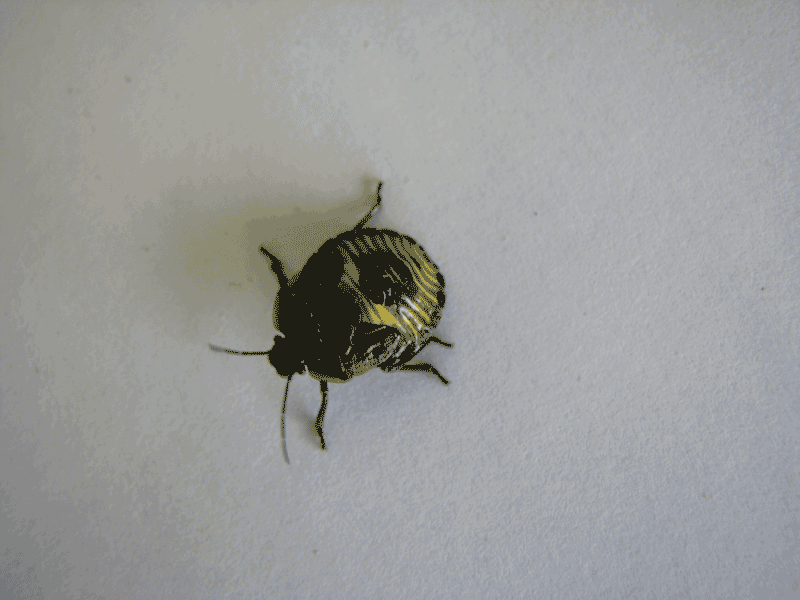 DETERMINING INJURY
Defoliation injury by BLB adults is generally not serious in Ontario except early in the growing season. Adult feeding appears as small round holes between the veins of the leaves. Cotyledons and seedling plants can be clipped off by heavier populations.
Late-season pod feeding can also be a problem.  BLBs feed on the surface of the pod, leaving only a thin film of tissue to protect the seeds within the pod. These pod lesions increase the pod's susceptibility to secondary pod diseases such as alternaria. Pods may also be clipped off the plant, but this is not the primary cause of yield loss. The most important concern is that BLB is a vector of bean pod mottle virus. The virus causes the plant and seed to become wrinkled and mottled, reducing the quality of the seed.
If 10 percent of the pods on the plants have feeding injury and the beetles are still active in the field, a spray is warranted. Days-to-harvest intervals should be considered before spraying. •