GFO Newsletter for November 2011
GET THE LATEST NEWS FROM GRAIN FARMERS OF ONTARIO
Your Grain Farmers of Ontario Team
Below is our next installment of profiles of your Grain Farmers of Ontario directors and staff to introduce you to the Grain Farmers of Ontario team.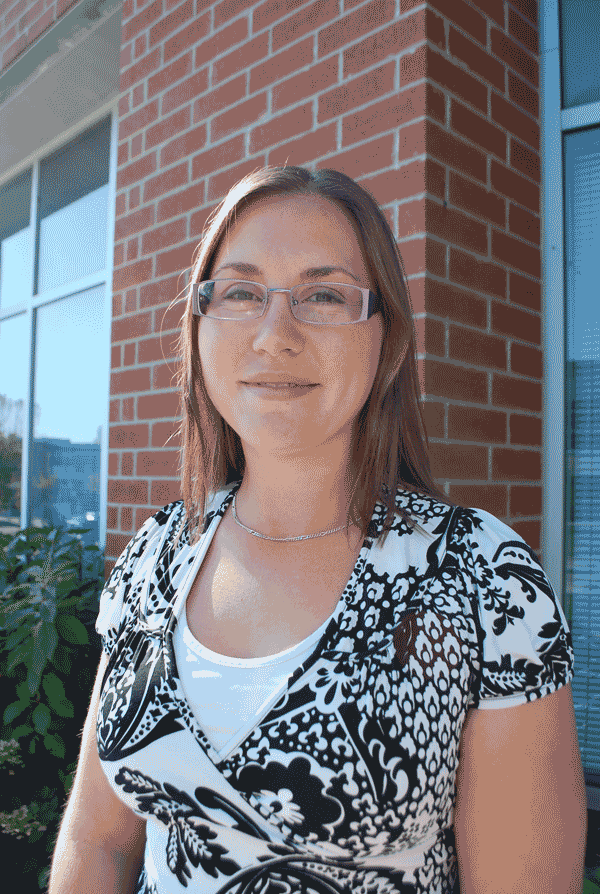 meghan burke, communications coordinator
Focusing on events and programs, Meghan Burke has a wide variety of tasks in the Grain Farmers of Ontario communications department.
Meghan is responsible for trade shows geared towards both farm and non-farm audiences. You may have met her at the Outdoor Farm Show, the Western Fair Farm Show or the Royal Winter Fair.
She is also responsible for other important Grain Farmers of Ontario events like the March Classic, the Annual General Meeting, industry symposiums and January meetings.
Beyond events, Meghan also coordinates several Grain Farmers of Ontario programs like our Grains in Action program, our production challenges and our teachers' kit initiative and the Whats Growing On blog that goes with it.
Meghan joined Grain Farmers of Ontario in 2010. Prior to this she  held a marketing position with a hydrogeology company where she marketed their services in the oil and gas, mining, industrial and environmental industries.
She also has client service experience from a position she held with an advertising agency.
With a degree in rhetoric and professional writing from the University of Waterloo and her past experience, Meghan is an important part of the communications team.
She lives in Fergus with her partner Dan and their two dogs, Tucker and Derby and one cat, Riley. In her spare time, Meghan enjoys riding her horse Dallas.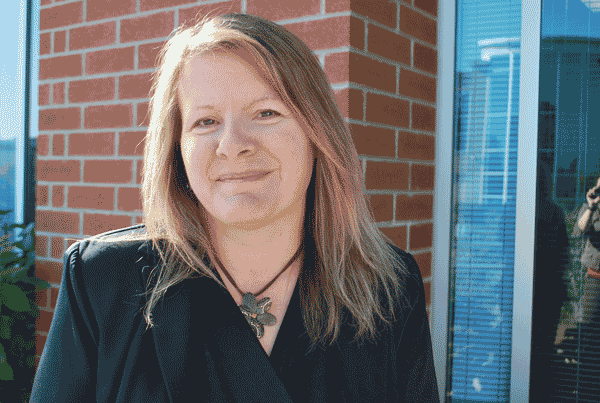 kim ratz, communications coordinator
Kim Ratz works as part of the communications team at Grain Farmers of Ontario and is focused on technology and the production of materials. She is responsible for the design and layout of all publications including the Ontario Grain Farmer magazine. 
Kim works closely with other staff members to ensure their needs are met in the design and production of each publication. As part of this publication design focus, Kim has built and maintains GFO's photo library.
Also of great importance, is Kim's role in the websites associated with Grain Farmers of Ontario.  Kim coordinates the technical requirements and the content of www.gfo.ca and works with other staff on our other websites including ontariograinfarmer.ca and www.whatsgrowingon.ca.
On the technical front, Kim also coordinates the technical aspects of various Grain Farmers of Ontario services including the Bottom Line e-newsletter, our SellSmart app and webinars. She is also responsible for the Grain Farmers of Ontario brand, making sure our specific guidelines are met each time it is printed.
Prior to joining Grain Farmers of Ontario, Kim worked for the Ontario Corn Producers' Association where she got her start in graphic design and print production with the former Ontario Corn Producer magazine.
Kim lives in Alma and enjoys spending time with her dog Jasmine. She is also one of Grain Farmers of Ontario's resident green-thumbs as she enjoys gardening and helps keep the office plants healthy and thriving.
come visit us at the royal agricultural winter fair
Grain Farmers of Ontario will be displaying our newly revamped Grains in Your Life house at the Royal Agricultural Winter Fair.
Come visit the staff and directors at the booth and tour the house. The house features lots of different home products made from grain.
Highlighted this year is a corn-based counter top, soy-based paint and a table made with wheat straw particle board.
Different from last year is the addition of a field crop display that will allow non-farm visitors to make a better connection between the products they are seeing and the fields that they come from.
This is a great venue for our display as the fair attracts over 300,000 visitors each year. The event literally brings agriculture into downtown Toronto and is an excellent opportunity to talk with non-farmers about how important farming is in our province.
The Grains in Your Life house recently made an appearance at the International Home Show in Toronto in late October.
The event was successful and we were able to interest many shopping for new home furnishings in the products made with corn, soybeans and wheat. It was also a good opportunity to talk about how those crops are grown.
The Royal Winter Fair runs from November 4 to 13 at the Exhibition Place in Toronto.
quality scoop publication now available
Preliminary results of the harvest survey were highlighted in the October issue of the Ontario Grain Farmer and the full report on the quality of Ontario's 2011 wheat harvest is now available at www.gfo.ca. For a printed version, call us at 1-800-265-0550.
Having the quality of wheat that buyers are looking for is essential to maintaining the domestic and international reputation of our wheat and the profitable success of our farmer members.
An annual survey allows our customers compare this year's wheat quality to years past and adjust their grist to ensure a seamless transition between crop years.
The Harvest Survey is conducted each year right across the province in order to understand the overall quality of the year's Ontario wheat crop and identify points of regional differentiation.
The results are shared with international and domestic millers.
Special thanks to all elevators and producers who helped with this report by sending in wheat samples.
grain farmers of ontario 2011 district meetings
Details for the district meetings in association with Grain Farmers of?Ontario are listed on the next page.  If your district meeting time and place is still to be determined, check upcoming newsletters and the website at www.gfo.ca.
These meetings are an invaluable way for farmers to learn about Grain Farmers of Ontario's activities and to get involved. 
Everything you need to know about the Annual District Meetings can be found on the Grain Farmers of Ontario website at http://gfo.ca/AboutUsMain/GFOEventCalendar/DistrictAnnualMeetings.aspx. •