TIPS FROM THE EXPERTS
Farmers need to make the most of all the good weather days they get in the spring; and an untimely breakdown of a tractor, planter or seed drill could affect your planting season.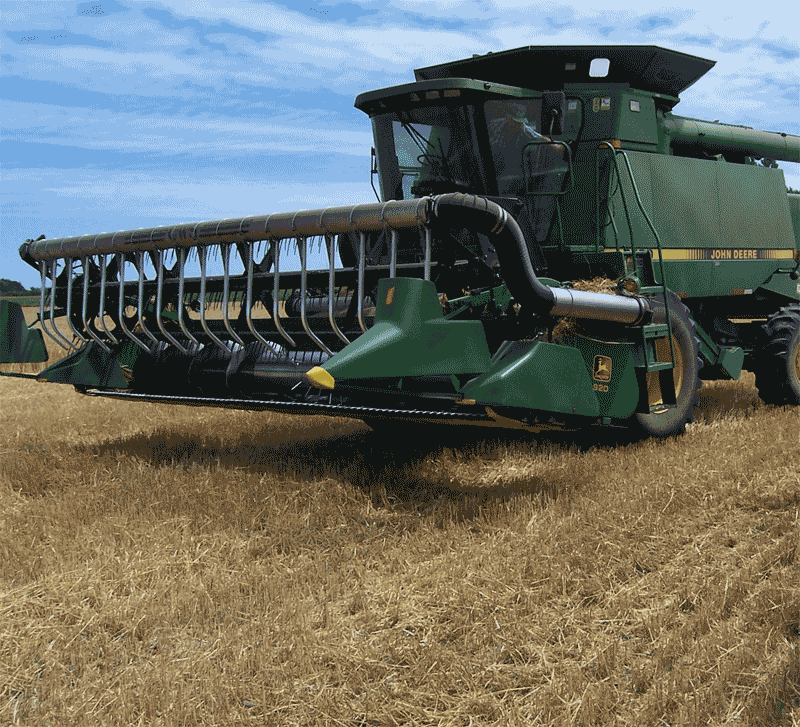 Tractors and equipment that were put away for the winter months without a second look could lead to small problems mushrooming into costly, time-consuming breakdowns that put you in the repair shop, rather than out in the field. That is why we have asked several machinery experts, from different major manufacturers, for their spring maintenance advice. 
avoid costly repairs
When you have a tractor that is seeing zero to minimal use over the winter, each of our experts said that using a fuel conditioner or treatment to combat bacteria buildup in fuel bulk tanks can potentially save producers hundreds – or even thousands – of dollars.
Another area where our experts unanimously agreed is that a clean tractor or planter can be your best defence against many common – and potentially costly – maintenance problems.
The most common issue mechanics tend to find when servicing equipment for the spring is leaks. A tractor or cultivator covered in mud from the fall can allow leaks, missing bolts or a fluid line that may have a nick in it to go undetected; all of these minor problems can lead to major surprises in the field.
fixing the actual problem
Along with regular cleaning, Brad Beuermann, a mechanic at Stratford Farm Equipment, says keeping organized and updated service logs for both tractors and planting equipment can be a money saver when it comes to repairs.
Updated logs can help mechanics quickly diagnose whether a regular servicing needs to be done, such as changing a filter and hydraulic oil, or help to diagnose and prevent more serious issues.
"Ultimately, I don't want to sell anything to a customer that doesn't need it," says Beuermann. "If anything's in question, when it comes to regular maintenance, you can lean on the maintenance log and not waste people's money."
In fact, a good chunk of your equipment's regular maintenance and servicing can be done right on the farm. Ron MacLean, a machinery expert and president of Bob Mark New Holland in Lindsay, Ontario, recommends farmers perform a full service on their own machines before planting season.
This means swapping out fuel and oil filters, new air cleaners and topping up any fluid levels – which includes antifreeze, hydraulic oil and transmission fluid.
"They should really try to get those types of things in before the start of planting season, so that they know they're completely ready to go," says MacLean.
new technology
Newer tractors that have modern power-shift transmissions can become harsh and jerky with extended use. MacLean says having the transmission re-calibrated every so often will see a tractor performing smoothly and keep fuel costs down.
As far as other wearable items go, Ray Cartier, the service manager at McGrail Farm Equipment in Chatham, Ontario,  points to the fuel line and driveline components – such as bearings and belts – as areas for inspection or servicing.
"These should be part of your regular seasonal maintenance, particularly when your tractor is in the range of 4,000 to 5,000 hours," he says.
don't forget the small stuff
When it comes to planters and seeders – proper maintenance for the spring involves getting right down to the nitty-gritty. For instance, key components that tend to get missed are transmission and meter drive chains.
"I believe that chains on planters really should be a daily maintenance item, but I find that nobody maintains them daily," says Trevor Sonneveld, Corporate Service Manager, Advantage Farm Equipment in Wyoming, Ontario.
He points out that properly lubricated chains, bearings and belts all contribute to less friction, less time spent adjusting your machine, less energy needed to perform regular tasks and improved fuel economy.
Depending on the acreage, soil conditions and the amount of hours in use, fuel savings can range from the hundreds to thousands of dollars a year.
James Horst, a mechanic at the D.M. Horst and Son dealership in Elmira, Ontario, recommends that farmers pay careful attention to wider than average gaps or large notches in a planter's disk openers.
It is also a good idea, he recommends, to take apart and store seed meters away in a warm, dry place to avoid any rust from condensation that can build up over the winter.
But above all else, applying a bit of oil and grease before the winter is a low cost, simple solution that can go a long way towards protecting your planters and seeders.
"A grease gun and oil is a very important factor to maintaining this kind of equipment," says Horst. "Safe to say, if you maintain it properly, you'll double the life of a planter or seed drill – and that may be putting it lightly." •