Business side: Human Resources
CONVERSATIONS WITH BUSINESS EXPERTS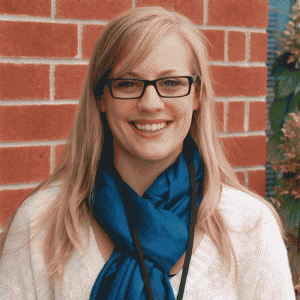 WHAT IS A HUMAN RESOURCE MANAGEMENT PLAN AND HOW DO I KNOW IF I NEED ONE?
A Human Resources Management Plan is a document that a producer would put together to identify both current and future human resources needs for the operation in question. The purpose of an HR Management Plan is to ensure that any operational human resources requirements (i.e. labourers) are not only identified, but that plans are in place for satisfying those requirements.
The plan should set out the operational activities and tasks that need to be accomplished over the set period of time (typically a year) and what the labour requirements for those tasks will be. Furthermore, this plan should lay out the time periods during which these labourers will be required so that producers can plan ahead of time to hire someone rather than needing to hire an extra hand 'yesterday'.
If you find yourself scurrying to hire at the last minute, or have hired someone with the wrong skill set, you should look into developing a Human Resource Management Plan.
To develop a Human Resources Management Plan, visit this factsheet from the Ministry of Agriculture and Food: www.omafra.gov.on.ca/english/busdev/facts/07-005.htm.
WHAT ARE THE QUESTIONS I SHOULD BE ASKING DURING AN INTERVIEW?
To prepare for interviewing a potential hire, there are a few main points that you will want to consider when creating your interview questions. Consider the type of work being completed and what type of skill set that will require. Will the candidate need to be able to run a specific piece of equipment? Does the candidate need knowledge in a certain area in order to be the best candidate? You will also want to consider what type of culture you encourage at your operation as you want to make sure that the new hire is going to fit in with the pre-existing staff. A favorite of mine, which is quite basic, is the tried and true "Why do you want this job?" A candidate's answer can reveal a lot about their passions and intentions if you take the time to listen.
DO I REALLY NEED TO CHECK REFERENCES?
Yes. Reference checks may seem old and outdated, but they are still an integral part of the hiring process. Let's look at a scenario: You have invited a candidate into an interview; you love their resume and they answer all of your questions perfectly in the interview itself – how can you go wrong? Well, you call their references and find out that none of their previous bosses would re-hire them. This is a major red flag and is something that may bar you from making the decision to hire that candidate. On the flip side, you may be on the fence about a candidate and unsure of whether they will be a good fit within your operation – a reference check may give you confidence in the candidate and solidify your decision.

WHAT ARE THE MAIN GOVERNMENT REGULATIONS I NEED TO BE AWARE OF WHEN HIRING AN EMPLOYEE?
When hiring employees there are a handful of regulations that you need to be aware of and follow throughout the hiring process. The main regulations arise out of the Employment Standards Act (ESA) which involves topics like regular payment of wages, equal pay for equal work, termination notice and pay, and different types of leaves that are available to employees. For more information on this visit: www.labour.gov.on.ca/english/es/pdf/fs_agri.pdf.
Another government regulation to be aware of is the Occupational Health and Safety Act. This act is in place to protect the safety of all workers against any health and safety hazards on the job. The act outlines responsibilities of the employer, supervisors and workers within a workplace; the Ministry of Labour enforces this act and conducts workplace inspections to ensure that there is compliance. For more information about the responsibilities and requirements of farm employers visit: www.labour.gov.on.ca/english/hs/pubs/farming/enforcement.php.
Under the Workplace Safety and Insurance Act, agricultural employers are required to provide coverage to all of their employees through the Workers Safety Insurance Board (WSIB). You are also required to register any new employee within 10 days of their first day of work. There are also employer reporting requirements under the WSIB whenever an injury or workplace illness occurs. Having a stocked first aid kit on the farm is another requirement under the WSIB. There may be legal and financial consequences if an operation is not compliant under this act. For more information, visit: www.wsib.on.ca/files/Content/Fact%20Sheet_English2325A/2325ACustomFarmWork.pdf.
You should also be aware of the Human Rights Code as it applies to all employees in every sector. The Human Rights Code prohibits discrimination based on 14 different grounds. For more information on the Human Rights Code, visit: www.ohrc.on.ca/en/ontario-human-rights-code.
**Note — these regulations apply to Ontario alone.
WHAT ARE SOME RETENTION STRATEGIES I CAN USE TO ENSURE GOOD EMPLOYEES WANT TO STAY WITH ME?
Retention strategies don't have to be complicated – here are a few simple tips to help retain employees: provide a safe workplace, create a great team being led by a good boss who will respond to concerns, provide good wages and non-financial benefits, celebrate successes (throw a barbeque!), allow flexible schedules for appointments, school events, etc., or you can offer social or team building activities!

WHAT IS THE BEST WAY TO LET GO OF AN EMPLOYEE THAT ISN'T WORKING OUT? WHAT AM i LEGALLY OBLIGATED TO PROVIDE THEM?
When an employee just isn't working out, the best thing to do for both the operation AND the employee in question is to let them go. The operation doesn't want to continue investing time and money into an employee who isn't a good fit, and the employee would prefer to know sooner rather than later so they don't invest any more of their time at the operation. You want to make sure that you aren't letting the employee go on the basis of restricted grounds that would lead to discrimination charges or another charge. The best way to go about letting the employee go is to treat them with dignity and respect. No matter what the reasons are for the termination, it costs you nothing to treat them with dignity and could save you money down the road. Most lawsuits over terminations arise because there are hurt feelings or anger and resentment towards the employer – you can take steps to avoid this yourself. You also need to provide the employee with reasonable notice. This notice isn't what is reasonable in your mind, but rather what is reasonable as per the ESA. You can also give payment in lieu of notice, but be sure to confirm that you are giving them a fair payment in lieu of notice. A good idea is to include a blurb in your termination letter (which outlines the terms of the termination) that states that the employee agrees to the terms laid out, and that the employee will not come back for more money. For more information see: http://www.labour.gov.on.ca/english/es/pubs/guide/termination.php. •