AN OPPORTUNITY FOR ONTARIO GRAIN FARMERS
A COMPREHENSIVE ECONOMIC and Trade Agreement between Canada and the European Union (EU), known as CETA, could provide more access for Ontario wheat producers, and more secure access for Ontario corn and soybeans producers.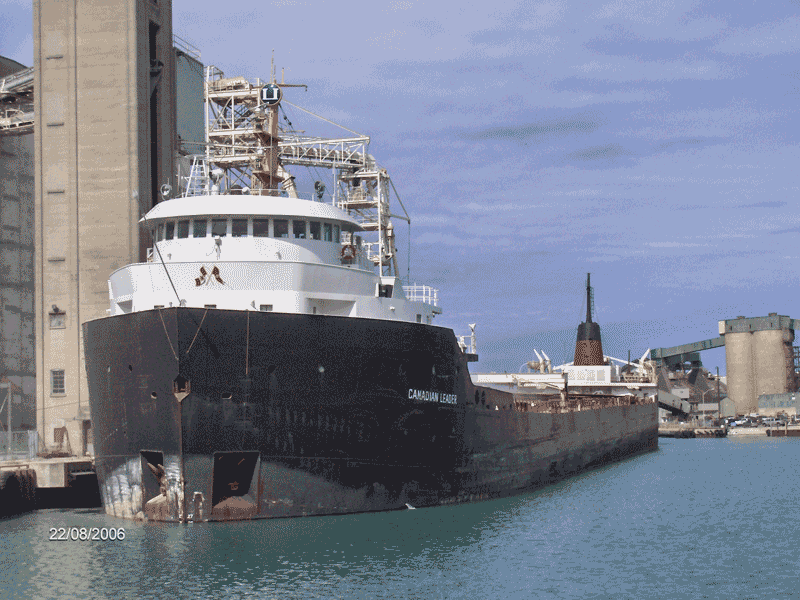 Gord Pugh, Grain Farmers of Ontario's Ottawa Representative, says two main issues are solved by the new trade agreement. The first being access to the EU?market for low-protein wheat which has been constrained by a quota. "We could ship no more than 38,800 tonnes into the EU under that quota," he says. "Even with that quota, there was still a duty – what's called an in-quota duty of 12 euros per tonne – so that was a pretty significant restriction on our access to the EU?wheat market."
The second issue is related primarily to corn and soybeans, the latter of which is Ontario's biggest export to the EU, says Pugh. "The EU maintains a zero-tolerance policy for grain products coming into the EU that might contain unapproved, genetically modified (GM) material," he says.
REMOVING BARRIERS
Addressing the wheat export issue, the new proposed agreement calls for an immediate quota of 100,000 tonnes for low-protein wheat with zero duty. "That quota will disappear after the phase-in period, which I understand is seven years," says Pugh. "At that point, there will be no restrictions on access at all. It will be free and open."
"On the biotechnology issues, the practical consequence of this would be that a working group be established between Canada and the EU to try and ensure that trade is not disrupted by the presence of GM material in Canadian shipments," he continues. "At least to ensure that there isn't any unapproved GM material in GM shipments."
What the agreement does, essentially, is institutionalize the European consideration for Canadian product when it comes to the GM content. "And it will give us a favoured avenue over our competitors in terms of getting our products approved in the EU quickly – or quicker than they are now, at least," Pugh says.
The agreement also calls for exports of substantially more pork and beef to the EU, a third element that Pugh says should not be underplayed. "The pork and beef industries of Canada are major customers for the soybean and corn industries," he says. "If the profitability of those industries improves, and they have access to more high-quality pork and beef, that should also help in terms of domestic consumption of soybean meal."
FINALIZING THE AGREEMENT
The agreement's finalization will, no doubt, take time, says Pugh. "In terms of the broad lines of what we're going to get, the issues are finalization – the approvals of the agreements by their respective legislatures."
In Canada, for instance, the agreement is going to have to go through the full legislative process, which means the introduction of a bill into the House of Commons.
"They're going to have to do a similar process on the other side in the EU," he says, "and it will be substantially longer because of the requirement to translate the agreement into the approximately 20 official languages in the EU."
"Of course, it will have to go through legal review by lawyers in each of those languages," he continues. "So it's going to be quite some time before this agreement actually begins the full legislative process in the EU."
ECONOMIC BENEFIT
Kathleen Sullivan, Executive Director at the Canadian Agri-food Trade Alliance (CAFTA) says the agreement will have a major impact on the agriculture and agri-food sectors in Canada. The deal, she says, could take about two years to ratify.
"We expect it to have, in total, about a $1.5 billion impact on Canadian agriculture," she says. "That's across all commodities and all areas of food processing."
Because of their proximity to the EU, Ontario and Quebec should do particularly well in the deal, says Sullivan. In terms of grain, she thinks Canada will see gains in three different ways. First, she expects the grain and oilseed markets to increase by $100 million in exports to the EU. The wheat market alone should be worth about $20 million to Canada, she says.
The second way that this deal will be a benefit to grain farmers in Ontario is through its increased access to Canadian beef and pork, says Sullivan.
"We expect there to be an extra billion dollars of exports of just beef and pork alone, which means additional production of beef and pork, so more hogs being raised and more cattle being raised. And that should have some sort of impact on the demand for feed grain in the country."
Sullivan mentions a third factor that could affect Ontario farmers, and that is through further-processed products, which are going to go duty-free on day one of the agreement.
"That should have a really positive impact on the food processing sector in Canada," she says. "Sixty percent of food processing is between Ontario and Quebec; in fact, 40 percent is in Ontario alone. That should have a nice impact on grain for the processing sector, as well."
The deal has been called 'historic,' a sentiment that is hard to ignore. "In this case it's true," says Sullivan. "There are very few billion dollar export markets for agriculture and food products in the world, so for us to be able to secure a $1.5 billion market really is quite stunning."
On the other side of that is the expected increase in imports from the EU, mainly in the further-processed products market. Sullivan says CAFTA's view on this is that it is good, healthy competition.
"I think that there's no negative side to this, but I think that it's important that we start to breathe life into the deal by industry really starting to take a look at it and position itself to take advantage of the opportunities."
"Bear in mind," she concludes, "we don't even have a signed deal — it's just an agreement in principle, so I imagine that provincial governments across the country are starting to take a look at this." •