Business side: Risk Management Program
CONVERSATIONS WITH BUSINESS EXPERTS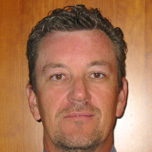 WHAT IS THE BENEFIT OF THE RISK MANAGEMENT PROGRAM (RMP)?
For many grain farmers, it is helpful to know they have a plan in place to help offset the negative effects related to market conditions. RMP: Grains and Oilseeds helps Ontario producers offset losses caused by low commodity prices and rising production costs. Payments are made if a crop's market prices fall below the annual support level. The support level is based on the industry average cost of producing a crop (target price), which is calculated annually by the Ontario Ministry of Agriculture and Food (OMAF).

HOW DO PAYMENTS WORK?
2013 was the first year that RMP operated under $100 million in available funding shared by all commodity-specific plans. This has meant a change in the timing and frequency of RMP payments. Instead of the previous two-payment model (at the pre and post- harvest periods), eligible customers may now receive additional payments over the course of the program year. Payments are also affected by the number of commodities that trigger payments and draw on the available funding in any given year. No two years are the same as the market fluctuates from year to year.
As the government agency that delivers RMP, Agricorp is working to ensure payments are mailed to producers as quickly as possible, along with all the information they need to make informed business decisions. This spring, producers who received an interim pre-harvest payment last November may receive an adjustment to that payment, as well as a possible post-harvest payment.
WHAT IS THE PREMIUM FUND?
The newly-formed Farmer's Risk Management Premium Fund is managed by an independent body made up of representatives from the commodity groups. The fund was set up to hold producer premiums so they could be used to supplement RMP payments in years when producer need exceeds available funding. Premium Fund payments are made if the commodity groups which manage the fund determine they should be issued. Grains and oilseeds producers that triggered an RMP payment can expect a Premium Fund payment around the end of May.

HOW DO PRODUCERS RENEW?
Producers in the grains and oilseeds plan should have received their renewal packages in the mail. Before 2014 premiums are due this August, customers will know the full amount they received in 2013. This will help them to make an informed decision about what's best for their business.  Producers can wait until they've received all payments before making the decision about whether or not to renew their coverage. In the meantime, they should maintain their eligibility for RMP. This means paying the AgriStability fee by April 30 and renewing their coverage for Production Insurance. Production Insurance premiums are due July 10 for spring-seeded crops and November 15 for fall-seeded crops.
WHAT IF A PRODUCER IS NOT SURE THEY WANT TO CONTINUE TO PARTICIPATE?
Participating in RMP every year means customers won't miss out on the funding available to all eligible Ontario producers. Producers can wait until they have received all of their payments before making a decision about renewing their coverage. Once you've completed a year of participation, cancelling would make you ineligible to apply again for the current year plus the next two years. That means customers who cancel their RMP coverage this year will not be eligible to participate again until 2017.

WHERE CAN A PRODUCER FIND OUT MORE INFORMATION?
For more details about participation, responsibilities and deadlines, see your renewal package, visit agricorp.com or call 1-888-247-4999 to speak to a customer care representative. •