A PROFILE OF GREENFIELD NATURALS
FUEL ETHANOL IS an overproduced commodity which keeps prices relatively low. To maintain long-term stability in the fuel ethanol business, GreenField Specialty Alcohols (formerly GreenField Ethanol) is hard at work developing and marketing new products derived from ethanol production — and they are making good progress. Development of new products is the heart of the company's GreenField Naturals division, based in Brampton, Ontario.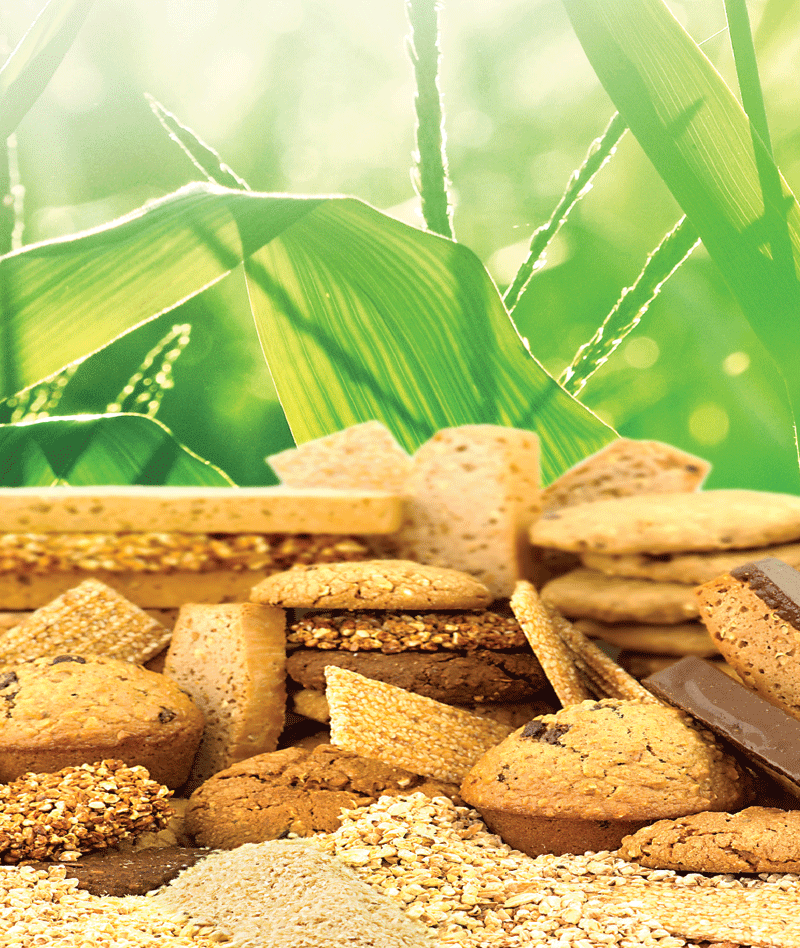 "We currently extract corn oil as a co-product to ethanol, and we also dry and sell what is remaining from the ethanol production as distillers grains," explains GreenField Naturals business development manager Mark Schwartz. "We sell all the distillers grains but it's sold at a price that's considerably less than the corn from which it was derived."
However, GreenField has found ways to recoup some of the loss from additional bi-products. Schwartz also explains, "the fermentation produces carbon dioxide, which at most plants is just vented, but we sell a good proportion of ours to Praxair and have a very exciting partnership with Truly Green Farms where we move the CO2 from our Chatham plant into their greenhouses across the street. The diversion of a portion of the distillers grains into high-value human food products is very exciting as well."
 
NEW PRODUCTS
The products that have so far been brought to market are a toasted corn germ product called VitaGerm and a milled corn bran called VitaBran. The company uses a novel water-based technology from Mexico to cleanly remove the germ and bran from the starch, offering great-tasting, pure, and high-quality ingredients that add nutrition, value, and flavour to a variety of food products.
VitaGerm is a unique food product because it is a whole germ extract, completely intact. Corn germ is the healthiest part of the corn kernel because all the nutrition found in the grain is concentrated there. The corn germ protein quality is excellent with a 'protein digestibility corrected amino acid score' similar to soybeans.
VitaGerm has been slow-toasted and has a nutty taste and snappy crunch. It contains many vitamins and minerals including magnesium, manganese, selenium, iron, zinc, thiamine, Vitamin B6, biotin, and lysine. VitaGerm is also great on its own either as a snack or sprinkled on top of salads or yogurt. For individuals with allergies, it adds flavour and health benefits to nut-free foods.
HEALTH BENEFITS
VitaBran is a cost-effective fibre ingredient, with over 75 per cent dietary fibre content and a clean taste that works well in all product formulas. VitaBran contains 96 per cent insoluble and four per cent soluble fibre, providing health benefits such as cholesterol management.
GreenField Naturals says recent research has also shown that corn fibre can support the growth of 'friendly' bacteria in our large intestines that produce short chain fatty acids. These fatty acids supply energy to our intestinal cells and thereby help to lower our risk of intestinal problems, including the risk of colon cancer. The amount of corn fibre used in these studies was 12 grams per day, which is the same amount provided by only 16 grams of VitaBran.
Grain Farmers of Ontario is providing funding, through the Grains Innovation Fund, towards the development of promotional material about these products and towards sales personnel to help develop the market.
"Currently, the VitaGerm is being used in breads and spreads, and the VitaBran is being used in baked snacks," Schwartz explains. "Our market is primarily domestic, but we have had some interest overseas — in Turkey for example."
 
Greenfield Naturals is currently using imported material to make VitaGerm and VitaBran, steadily building up demand that is large enough to justify building a dedicated processing plant of its own.
"It's been tough to penetrate the market for a few reasons," Schwartz says. "It's very expensive to manufacture VitaGerm and VitaBran, and so their selling price is high. Once we have our own plant, the cost should decrease, but even at a competitive price the ingredients market is tough to break into. You first must convince food company research and development staff to try it, test it, and then the products they create need to be accepted by management. This process can take over two years."
Another challenge lies in the fact that only a little VitaGerm or VitaBran is used in each food product, so building up demand for large volumes will take time. 
 
However, Greenfield Naturals is optimistic, and construction of a dedicated plant is planned within the next 18 months, likely in Johnstown, Ontario. Once the plant is operational, production will be ramped up in phases, to hopefully over 6,000 metric tonnes of corn germ and 5,000 metric tonnes of corn bran per year.  
 
Schwartz has been working on the development of VitaGerm and VitaBran for about two years and says the most challenging part has been the sales. "In order to help with sales, we have created many great product samples of various sorts — products in which the VitaGerm and VitaBran are featured," he notes. "This has actually proven to be the most enjoyable part of the endeavour so far and may possibly result in some food products sold straight to market by GreenField Naturals."  •