Business side: Planning tips for 2015
CONVERSATIONS WITH BUSINESS EXPERTS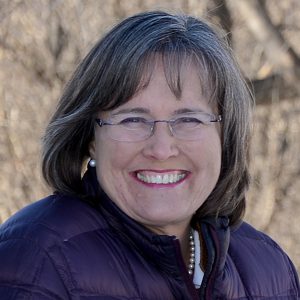 (R.H.) AS A NEW YEAR BEGINS, WHAT PLANNING ACTIVITIES DO YOU RECOMMEND TO YOUR CLIENTS?
(E.F.) When making business plans for the upcoming year, I recommend that farmers first take some time to reflect and make sense of the previous year. This reflection can drive new plans. Some may think of a year end benchmark as a finance-based measurement and may reflect when updating their net worth statement. But for others, especially when ending a year with significant change or stress, different types of questions are meaningful.
I encourage farmers to think about 2014 and ask themselves: What was most remarkable about the year? Who came into my life and who left? What were my best accomplishments? What were my favourite moments? What were my biggest disappointments? What was my best surprise? What was the single most significant event of the year? How do I want next year to be different?
WHAT TYPES OF GOALS SHOULD GROWERS BE SETTING?
As a coach, I advise all farmers to set goals and categorize them in three groups — self-care, family, and farm business. Essentially it's about what you want your farm and family to look like in 2015 and what you need to do to get there.
I recommend including the self-care and family categories as part of annual planning because things are not going to happen in the New Year unless time is blocked to make them happen. Work is always going to be there! I often meet with families who are frustrated with lack of vacation time so I encourage this year's holidays and celebrations to be blocked in the calendar in January. Many farmers also need to have more fun in their lives to remain healthy and avoid burnout. Are there hobbies to rekindle? These things may seem unrelated to the success of the business but they really are connected.
On the business side, my top suggestion is to set a goal related to regular business meetings. Scheduling them and following through by holding them can make a significant difference within the business.
WHY ARE REGULAR MEETINGS IMPORTANT AND HOW SHOULD THEY BE SET UP?
Many farm families are feeling a deep sense of guilt knowing they should be having business meetings but just do not seem to get around to it. The key factor is understanding why there is the need to meet.
Studies conducted by Dr. David Kohl's graduate students at Virginia Tech show that farming families who meet on a regular basis are 21 per cent more profitable in their business than those who do not. Unresolved conflict among family and/or employees is sucking energy away from the business and ultimately costing money. To improve this, there needs to be a forum and communications plan to deal with issues, make sure that people's skills are matched to their responsibilities, and provide clarity around job descriptions.
All stakeholders, including key family members and staff, should be included in the meetings. Advisors such as lenders, accountants, and lawyers should be included as applicable. Think about whose mouth needs to be moving at each type of meeting. I recommend that a soft toy is used as a 'talking stick' so that the holder can speak their mind without interruption and that topics and discussions are recorded using a flipchart.
WHAT TOPICS SHOULD BE ON THE MEETING AGENDA?
Topics can vary depending on the business. I know a family who meets for 20 minutes each Monday morning to discuss weekly operations and then dedicates other days to other topics as needed. Another family I work with has two monthly meetings — one about operations and one related to succession. When issues arise at a meeting, the most important thing to remember is that they need to be dealt with. Someone at the meeting should be assigned responsibility for completing the task and the topic may need to be re-added to the next agenda for follow-up.
There is a strategic planning tool developed by Cedric MacLeod of MacLeod Agronomics in New Brunswick that recommends one topic to be addressed each month. This strategy can be adjusted, depending on annual goals, but can be a great way to structure planning. Beginning in January, the tool recommends the following monthly topics: business planning, financial management, health and safety, environment, human resources, operations, relations, risk and compliance, quality management, technology, performance management, and business development. •
WHAT OTHER RESOURCES ARE AVAILABLE FOR FURTHER LEARNING?
My books, Planting the Seed of Hope, Doing the Tough Things Right and Farming's In-law Factor, are available at www.elainefroese.com/store. Three of my favourite titles are Fierce Conversations by Susan Scott, Courageous Conversations by Kelly Patterson and Change Your Questions, Change Your Life by Marilee Adams.
I see conflict avoidance as a major stumbling block common among many farm families. As a self-care goal this year, I recommend taking the time to read these books or enrol in a course at www.resolutionskills.ca. Conflict management and resolution are great management skills that make a difference on the farm in 2015 and beyond. •