Cropside: And the survey says!
AGRONOMIC INFORMATION FROM ONTARIO'S CROP SPECIALISTS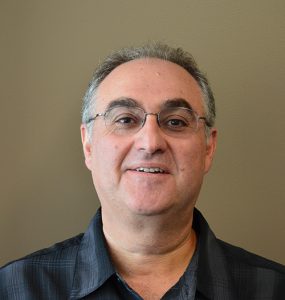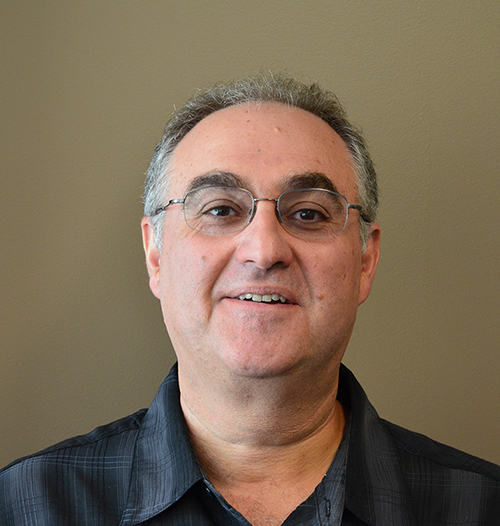 CORN LEAF DISEASES occur every year across the province. A survey conducted in 2014 by Agriculture and Agri-Food Canada (AAFC) Ottawa and the Ontario Ministry of Agriculture, Food and Rural Affairs found northern corn leaf blight (NCLB) to be the most common and severe leaf disease, especially in southwestern Ontario. When compared with other foliar diseases, grey leaf spot (GLS) was not widely spread and ninety-two per cent of infected fields were in four counties (Chatham-Kent, Elgin, Essex, and Middlesex).
WHY ARE CORN LEAF DISEASES INCREASING?
There are four main factors increasing the prevalence of corn leaf diseases in Ontario:
1.    More corn after corn production;
2.    Increase in no-till or reduced tillage;
3.    Change in pathogen profile and population — for example, many new races of NCLB have been detected which are not controlled by resistance genes;
4.    Favourable environmental conditions.
PHOTO: NORTHERN CORN LEAF BLIGHT.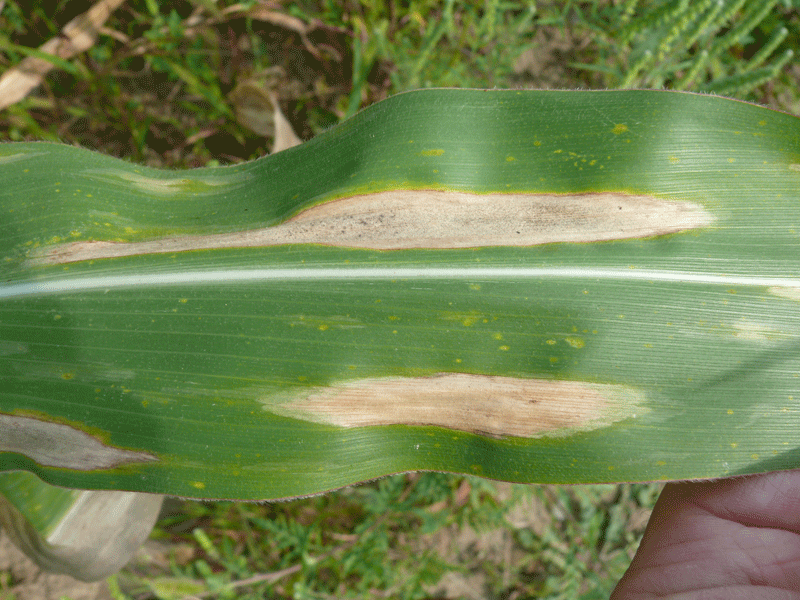 PHOTO: GRAY LEAF SPOT LESION.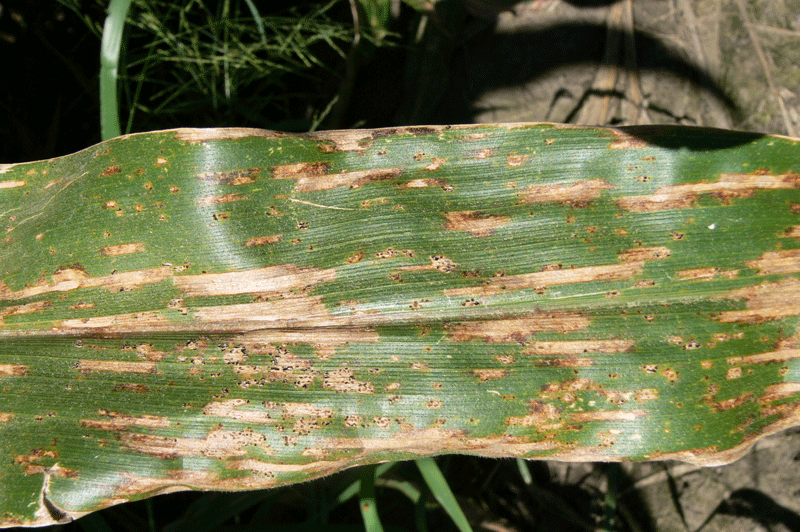 PLAN AHEAD
Planning ahead will help reduce the corn leaf diseases affecting your fields this year:
1.    Check your hybrid disease tolerance;
2.    Avoid corn on corn (rotate);
3.    Limit residue levels to slow disease development;
4.    Plant early to avoid late season infection;
5.    Scout to identify disease levels and severity;
6.    Use a foliar fungicide if necessary.
The 2014 corn leaf diseases survey is supported in part by the AAFC Growing Forward 2 Partnership with the Canadian Field Crop Research Alliance (CFCRA). This project is funded in part through Growing Forward 2 (GF2), a federal-provincial-territorial initiative. The Agricultural Adaptation Council assists in the delivery of GF2 in Ontario.
Corn Disease Survey in Ontario (2014)

Area
# of fields
observed
Anthracnose
Leaf Blight
Eyespot
GLS
NCLB
Rust
Smut
Stalk Rot
Central
3
2
2
0
2
2
0
0
Eastern
102
28
70
1
66
41
8
0
Southern
84
28
73
46
84
71
8
1
Western
33
11
29
3
33
30
0
0
Ontario


222

69

174

50

185

144

16

1
The survey team would also like to thank our grower co-operators, seed companies (Hyland Seeds, Maizex Seeds, Mycogen Seeds, Pioneer Hi-Bred, and Pride Seeds) and the Ontario Corn Committee for access to their fields. •