NEW OCC HYBRID TESTING IN 2015
A DESIRE TO stay relevant has prompted the Ontario Corn Committee (OCC) to change the way it conducts their hybrid performance trials.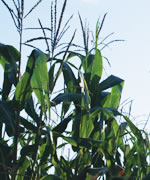 For decades, performance trials conducted by the OCC have provided yield, lodging, and harvest moisture data on hundreds of different corn hybrids. In 2014, 290 unique hybrids were tested across 22 sites. However, much of the information provided by these trials is available from other sources.
"Growers told us to give them information they didn't already have access to," says Greg Stewart, former corn specialist with the Ontario Ministry of Agriculture, Food and Rural Affairs. "What they really wanted to know was how to manage the hybrids."
MANAGEMENT DETAILS
The OCC, which includes government, university, farmer, seed company, and seed trade representatives, released a new vision for hybrid testing this year that adds management trials to the existing performance trials.
TABLE 1. FORMER OCC TABLE STRUCTURE AND PERFORMANCE TESTING LOCATIONS.
OCC Table
2014 Performance Trial Locations
1
Orangevulle
Dundalk
 
 
2
Elora
Wingham
Lindsay
Winchester
3E
Ottawa
Wincnester
Lancaster
 
3W
Blythe
Dublin
Waterloo
 
4
Exeter
Ilderton
Thorndale
Woodstock
5
Belmont
West Lorne
Kerwood
 
6
Ridgetown
Tilbury
Wallaceburg
 
Total
22
TABLE 2. REVISED OCC TABLE STRUCTURE AND LOCATIONS FOR BOTH PERFORMANCE AND MANAGEMENT TESTING.
OCC Table
2014 Performance Trial Locations
Management Trial Locations
1
Orangeville
Dundalk
 
 
 
 
2
Elora
Lindsay
Wingham
 
Elora
Alma (new)
3
Ottawa
Winchester
Waterloo
Blythe
Waterloo
Winchester
4
Exeter
Ilderton
Woodstock
Belmont
Belmont
Exeter
5
Ridgetown
Tilbury
Wallaceburg
 
Ridgetown
Wallaceburg
Total
22
8
Eight testing locations (Elora, Alma, Waterloo, Winchester, Belmont, Exeter, Ridgetown, and Wallaceburg) will be used for the management trials which will evaluate how well a hybrid responds to a higher population, higher nitrogen rates, and/or a fungicide application.
"The management trials will be smaller than the performance trials," explains Stewart. "There will only be 15 or 20 hybrids involved in each location because all of them will have to be treated at a conventional input level and then right at the same site using the higher input levels." Four replications will be conducted for each management trial.
"What we've seen over the years from Dr. David Hooker's work [out of the University of Guelph Ridgetown Campus] and from seed representatives is not all varieties respond to extra management," says Joe Hickson, director of Grain Farmers of Ontario District 12 (Durham, Northumberland, Kawartha, Peterborough, Hastings), who has represented the organization on the OCC for the past five years. "With these trials we will get a good impression as to which additional inputs will cause specific hybrids to perform."
Curtis Van Laecke, the head of research and product advancement at Horizon Seeds, says the data the trials provide will help a farmer decide which hybrid they should put into a high management system. "You can't use a blanket program across all of your fields and all of your hybrids. It just doesn't work that way. With lower crop prices, your profits are being squeezed so you need to figure out where you can make more money and where to save more money."
Stewart adds that even if the trials don't test a specific hybrid a farmer wants to grow, they will still benefit from knowing how many of the tested hybrids in each growing region did or did not respond to input intensification. 
CHANGES
The OCC trials involve a significant investment from both the private and public sectors. Seed companies pay OCC for each hybrid they enter into the performance trial. Under the new system, for every six hybrids they enter in the performance trials they will earn one spot in the management trials. The traditional performance trials will now be conducted at 16 locations across the province, instead of the 22 previously used. Stewart says this plan was developed to keep the budget for the total OCC testing, and the fees the seed companies are asked to contribute, similar to previous years. 
"We're not deserting any particular area, it's just a re-jigging to ensure our performance trials are still reflective of the province," says Stewart. "For example, we used to have six trials in the extreme southwest and that was probably a bit of overkill for the amount of corn grown there relative to other areas. So we are pulling that back to four." 
Hickson says he doesn't believe anything will be lost with the reduction of performance trial sites given it allows resources to be allocated to the management trials. "I see it as a plus as long as the seed companies continue to participate in the overall scheme."
Van Laecke isn't wavering in his belief that the OCC trials are an important investment for a seed company to make. "I will always see the benefit in the OCC trials because they are a third party, unbiased, level playing field for all hybrids," he says.
However, he admits he feels the reduced number of performance trial sites is the biggest downfall of the new plan.  "But this year is a learning year, and I could be on the other side of the coin next year."
Stewart says this first year of the new system is expected to involve a bit of trial and error as they develop the best plan for keeping seed companies happy with the limited number of hybrids selected for the management trials.
Van Laecke says seed company representatives will rely on the good relationships they have with each other to negotiate trial spots within the different OCC tables and fairly adjust for any rounding errors the six to one credit system will create.
BENEFITS
Overall, Van Laecke says seed company representatives support the management trials, and he believes it is the right evolution for the OCC trials to take. "I think this is very relevant because corn is going to more of a prescription based crop. You need to define the local hybrid that works, define your niche for each hybrid, and understand what system it works under."
Hickson says as a farmer and a member of the seed sector, he knows what questions growers are asking about new hybrids, and says these new trials should be able to answer them. 
"The biggest benefit for growers is it's an independent review and study of different management practices side-by-side. Some producers have the capability of doing this themselves, but when you don't have replicated plots you're not sure if it was your management or Mother Nature that affected your crop. So, this takes some of the unknowns out of it," says Hickson.
The 2015 OCC performance and management trial reports will be made available as soon as possible after harvest. Results will be posted online at www.gocorn.net. •