Business Risk Management programs
APPLICATION AND RENEWAL TIME
SPRING IS HERE and it is time once again to think about the programs that will help you best manage the farm business risks you may encounter this year.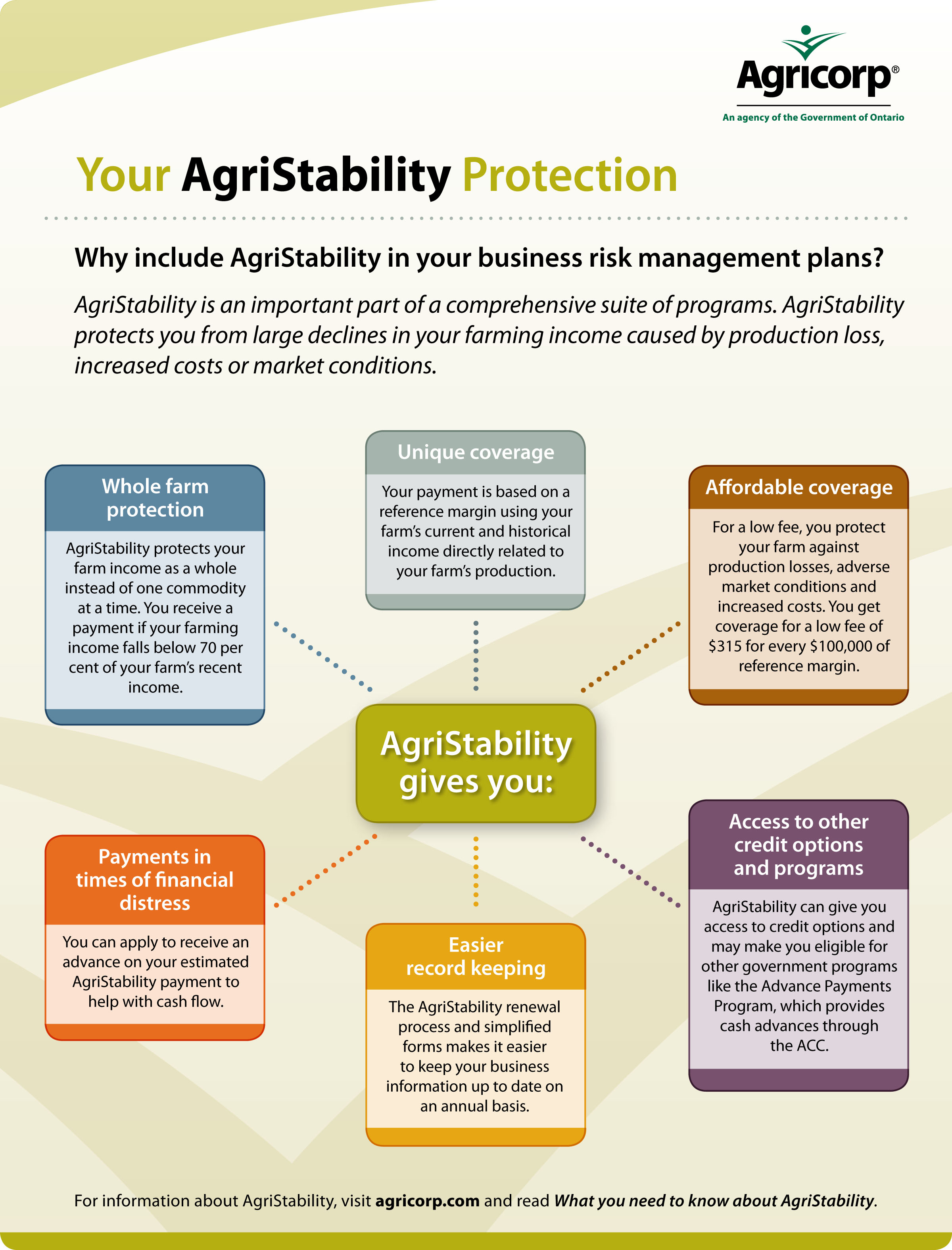 Agricorp is currently sending out renewal packages and reminding producers that spring application dates are coming up quickly.
When making your decision about program coverage for the year ahead, it is important to carefully think through all the risks your farm faces. The federal and provincial governments provide a comprehensive suite of business risk management programs to help you mitigate your risks. Different programs cover different risks. You can maximize your coverage by enrolling in these programs.
For more information on these programs, visit agricorp.com, call 1-888-247-4999, email contact@agricorp.com, or speak with a field representative. •
MAKING IT EASIER TO DO BUSINESS WITH AGRICORP
Save time — report your acres online. Online services include a page where you can easily submit your grain and oilseed acreage reports. You are encouraged to call Agricorp now to register so your account is set up and ready to go in time for the busy growing season.
A new direct deposit option was introduced in March to provide you with a convenient, fast and secure way of receiving payments directly into your bank account.
 FIVE REASONS TO SIGN UP FOR ONLINE SERVICES NOW
You are already doing your business planning — set yourself up now to save time when you're busy farming
Fewer steps to report acres
Confirmation your acreage report is received as soon as you submit it
Report your acres from anywhere, at any time
See all your program activities in one place — including AGR-1s