A REVIEW OF BEST MANAGEMENT PRACTICES
THE INTRODUCTION OF new best management practices (BMPs) in 2014 helped grain farmers reduce the risk to bees and other insect pollinators from exposure to dust from neonicotinoid treated seed. Continued use of these BMPs will play an important role in protecting pollinators.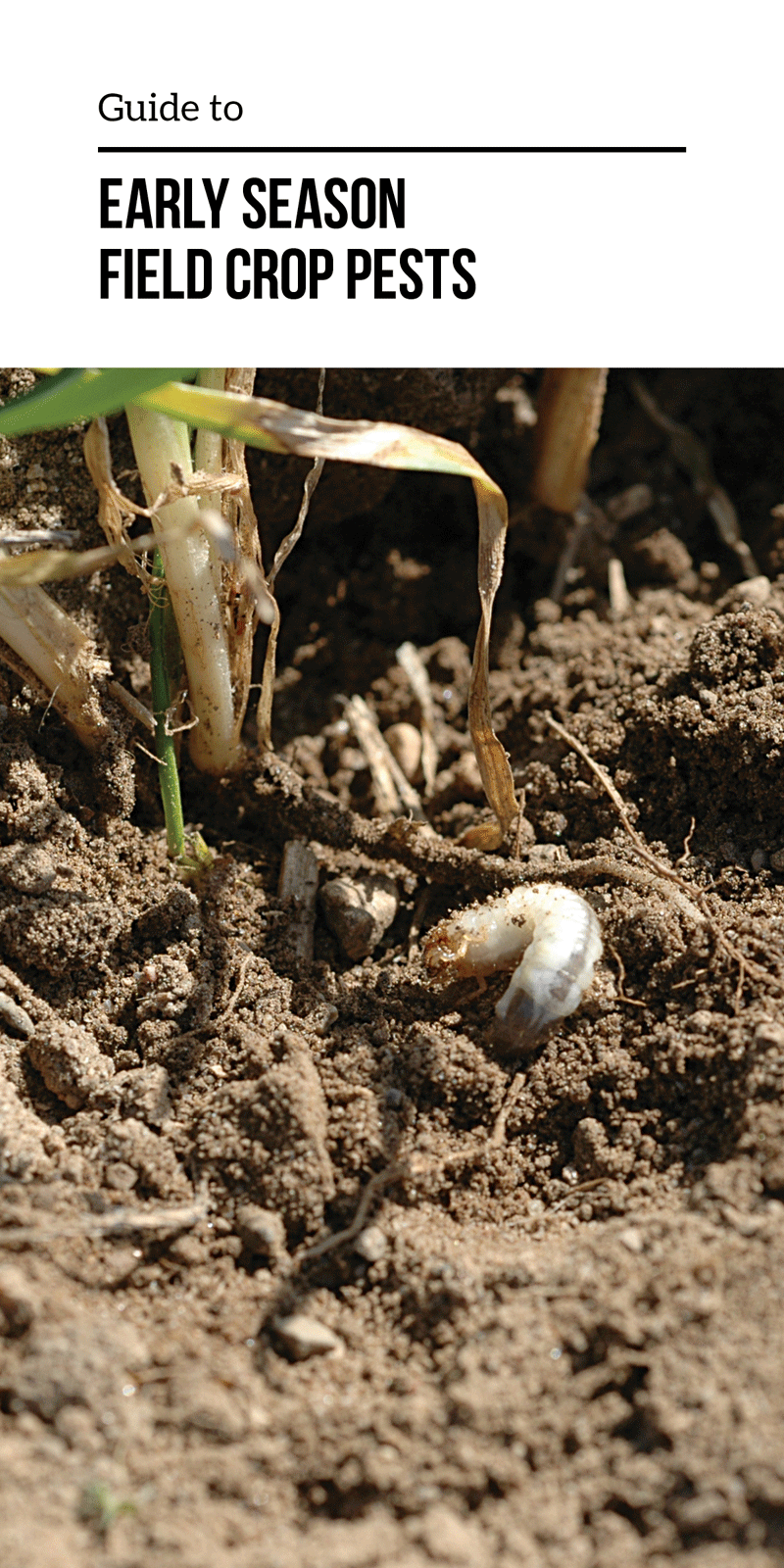 PRACTICE IPM
The 'Guide to Early Season Field Crop Pests' will help you identify insects in your field, provide control recommendations, and will help in making a decision to use, or not use, treated seed. The guidebook is available by calling 1-800-265-0550 or online at www.gfo.ca/pestguide.
TALK WITH BEEKEEPERS
Communication and cooperation among farmers and beekeepers can reduce the risk of bee incidents. Beekeepers should inform farmers about hives located near fields. Farmers should inform beekeepers of when they will be planting treated seed or applying  pesticide. Hives should be strategically located or temporarily relocated to avoid dust exposure.
REDUCE DUST EXPOSURE
Pollinators can be exposed to treated seed dust when it is carried in the air or deposited on pollinator food and water sources. Farmers should avoid planting on very dry and/or windy days. Those using a vacuum planter can install an after-market or commercially available dust deflector system that will direct exhaust to the ground and reduce dust drift.
USE FLUENCY AGENT
Health Canada has revised the requirement to use a dust-reducing fluency agent during the planting of neonicotinoid treated corn and soybean seeds. The use of new dust- reducing fluency agents made by any manufacturer is now allowed. Talc and graphite are still not permitted to be used as a seed flow lubricant. Ninety per cent compliance with the requirement to use fluency agent was seen in 2014.
READ AND FOLLOW LABEL DIRECTIONS
Directions for use on pesticide product labels or on treated seed labels [new  pollinator protections] must always be followed in order to minimize risks to human health and the environment.
ENSURE PROPER CLEAN-UP AND DISPOSAL
Spilled or exposed treated seeds and dust must be incorporated into the soil or cleaned up from the soil surface. Do not leave empty seed bags or leftover treated seed in fields. Farmers should participate in seed bag collection programs where available. Go to CleanFarms.ca to find an expanded list of participating retail locations.
Thank you for your commitment to, and continued support of, pollinator health. To keep up to date on this important issue, go to www.gfo.ca/protectingpollinators. •