A new learning opportunity
GRAIN FARMERS OF ONTARIO NUFFIELD SCHOLAR
WHEN TONY BALKWILL learned about the Grain Farmers of Ontario sponsorship of a Nuffield Canada scholarship, with focus on the Ontario grain industry, he embraced the opportunity to further his research and take it international.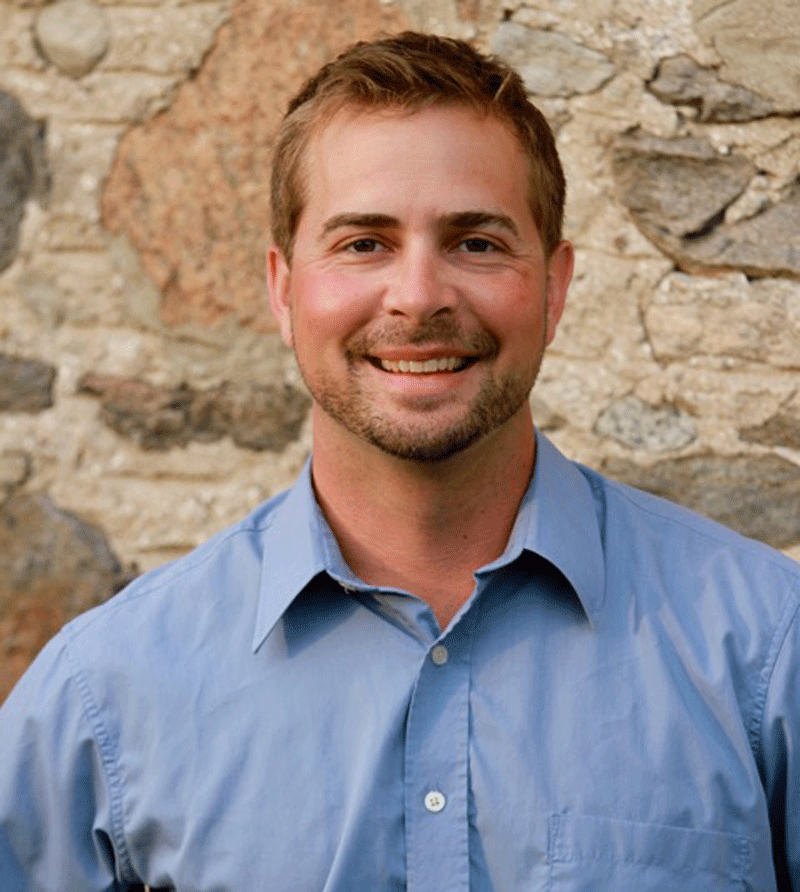 Balkwill applied to the program with an ambitious project — to develop historical soil- type maps into field-scale management zones. As a leader in precision agriculture in the province, exploring how different management zones perform and what triggers variability between zones is a passion for Balkwill.
In late July, Balkwill was notified that he is the successful recipient of the first-ever Grain Farmers of Ontario Nuffield scholarship.
"I'm grateful for this opportunity and look forward to sharing my learnings with Ontario's grain farmers," expressed Balkwill. "Through this study, I intend to bring valuable insight to the industry and further advance precision agriculture in our province, and I appreciate the support of Grain Farmers of Ontario to allow me to do this."
THE PROJECT
Balkwill's project begins this fall and is expected to be complete in 2017. During this time he plans to merge old with new by taking historical soil type maps done decades ago and look at the challenges to accurately modernize them into field specific management zones. He will do this by studying the geology and make-up of agricultural soils and how they can be a foundation for variable rate farming and/or their predictability in terms of production potential and environmental management.
"It doesn't matter what crop you are growing, every farm has variability," explains Balkwill. "The technology exists on farms to understand where there is variability, but the challenge for crop advisors is to understand how to address these differences."
By merging historical soil maps with modern technology, Balkwill expects to learn what soil types are more valuable than others, what to plant in different zones, and where there may be environmental risks because of highly leachable soils. Farming has become precise, efficient, data based, and recordable and farmers need to be given the tools to get the most out of every acre they farm and out of every piece of equipment they operate.
INTERNATIONAL STUDY
Balkwill has been active in precision agriculture research in Ontario for the past five-years. With this scholarship, he will be able to expand his study internationally to learn what other progressive cropping areas in the world are using as the foundation for their precision agronomy systems. It provides a new vantage point, looking beyond different zones and soil types in Ontario to exploring different regions of the world.
Balkwill will also be delving into other factors for success around the world. For instance, does commitment from a university or government affect uptake and is data being sold or owned in different regions? This insight will offer guidance on how Ontario, and other Canadian provinces, should direct their research and support to help farmers optimize their operations.
"I wish to use the scholarship as a way of learning what other regions are doing successfully and bring that home and see if it can be implemented in our cropping regions of Canada."
Balkwill describes his goal of this scholarship is not only to complete a comprehensive report to Nuffield, but also prepare a step-by-step guide for farmers that they can use to execute precision agronomy on their own farm.
According to Balkwill, every crop we grow in Canada can benefit from precision agronomy. This medley of technology and agronomy is fast becoming the foundation for farming. "After all no one is building more land — so we need to farm every acre better".
To learn more about Nuffield Canada, visit http://nuffield.ca/.

WHO IS TONY BALKWILL?
Tony Balkwill is an independent agronomist and certified crop advisor in Southern Ontario. As owner of NithField Advanced Agronomy, he manages thousands of acres of cropland across several counties. He is a third generation farmer who farms in the Oxford and Brant areas and his farming operation is the foundation for NithField's research and development program, consisting of over 400 acres of full production field scale research systems.
Balkwill graduated from the University of Guelph, and also studied at the University of Illinois, specializing in crop sciences. Off the farm, Balkwill is an avid public speaker and a published writer with the American Society of Agronomy, Better Farming, and Grain Farmers of Ontario. •