TIPS FOR A BETTER CROP
LAST FALL'S INCLEMENT weather presented a challenge for farmers looking to plant winter wheat. Wet and cold conditions forced many to plant much later than they usually would, often on frosted or muddy soil. In the event this fall presents similar challenges, RealAgriculture.com agronomist Peter Johnson has some advice for farmers forced to plant late wheat again this year.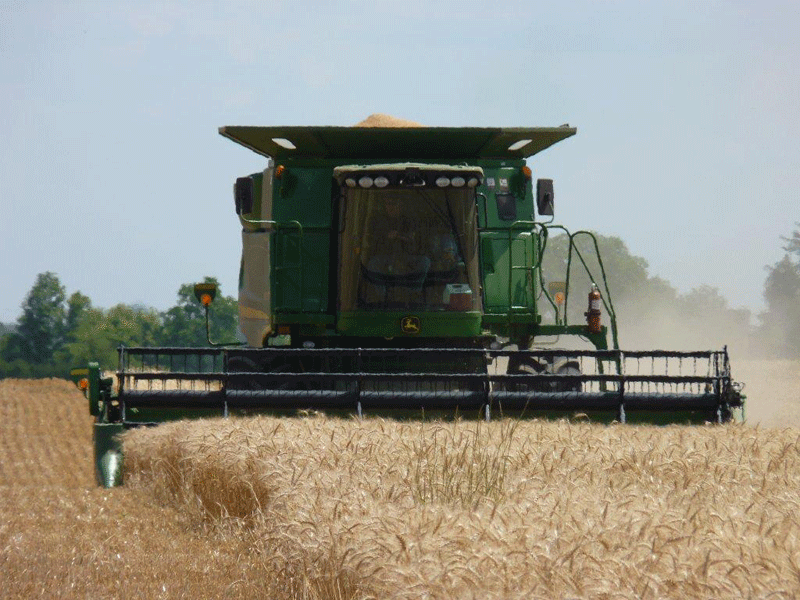 The problem in Ontario is that wheat is planted after soybeans, says Johnson. Difficult conditions in the spring that delay soybean planting, coupled with farmers pushing for longer-season soybeans to increase yield, often delays winter wheat planting in the fall.
SOIL CONDITION
"There are a number of factors that need to be considered when late planting," says Johnson. "First, the soil needs to be in reasonable shape. If it's not fit to plant, when it's not dry enough or not in reasonable shape, it's better to frost seed. When planting winter wheat, soil conditions are more important than date."
Generally speaking, timing comes down to soil moisture according to Johnson. He says mud stays mud, and advises not to plant on muddy fields.
"If the chance arises later on, I would frost seed later on, when freezing soil alleviates mud, but mudding in seed is a bad idea. However, if you are going to mud in seed, it's better to do it earlier rather than later. Essentially, you either need to mud in early on or wait for the ground to harden up before frost seeding — those are your best bets."
Johnson encourages growers to look at the history of the field, including rotation, drainage, and fertility — especially phosphorus fertility. According to Johnson, good rotation, drainage, and fertility can equal a reasonable chance at success when late planting wheat.
PLANTING DEPTH
Johnson says there is a tendency to want to plant shallow when late planting wheat. He recommends a seed depth of no less than one inch, preferably a planting depth of one to one-and-a-half inches.
According to Johnson, seed experiences a decrease in cold tolerance if later planted, and even an inch of soil above the seed can act as an insulator to protect the seed. He adds that growers shouldn't plant too deep, as it can result in too much stress on the seed and an unsuccessful growing season and harvest. He does suggest an increase in seeding rate. If planting in November, he recommends a rate increase of at least 25% to 50%. This is to account for a possible increase in seed mortality as well as a loss of capability for wheat to tiller in the fall.
Although winter wheat planted earlier generally has a higher yield, planting can be pushed late and farmers can still achieve good yields. In the event weather doesn't co-operate with Ontario farmers again this year, there are options available to maximize production.
For more information on wheat planting, yields, and issues, follow Peter Johnson on Twitter, @WheatPete. •