Increasing Canada's soy reputation
EXPLORING THE CHINESE MARKET
THIS PAST JUNE, a delegation of more than 70 people representing over 30 agricultural groups and four provinces took part in a federal government-organized trade mission to China to expand and improve trade access, continue to build on research and science collaboration, showcase Canada's agricultural capabilities, and promote increased imports of Canadian agricultural products.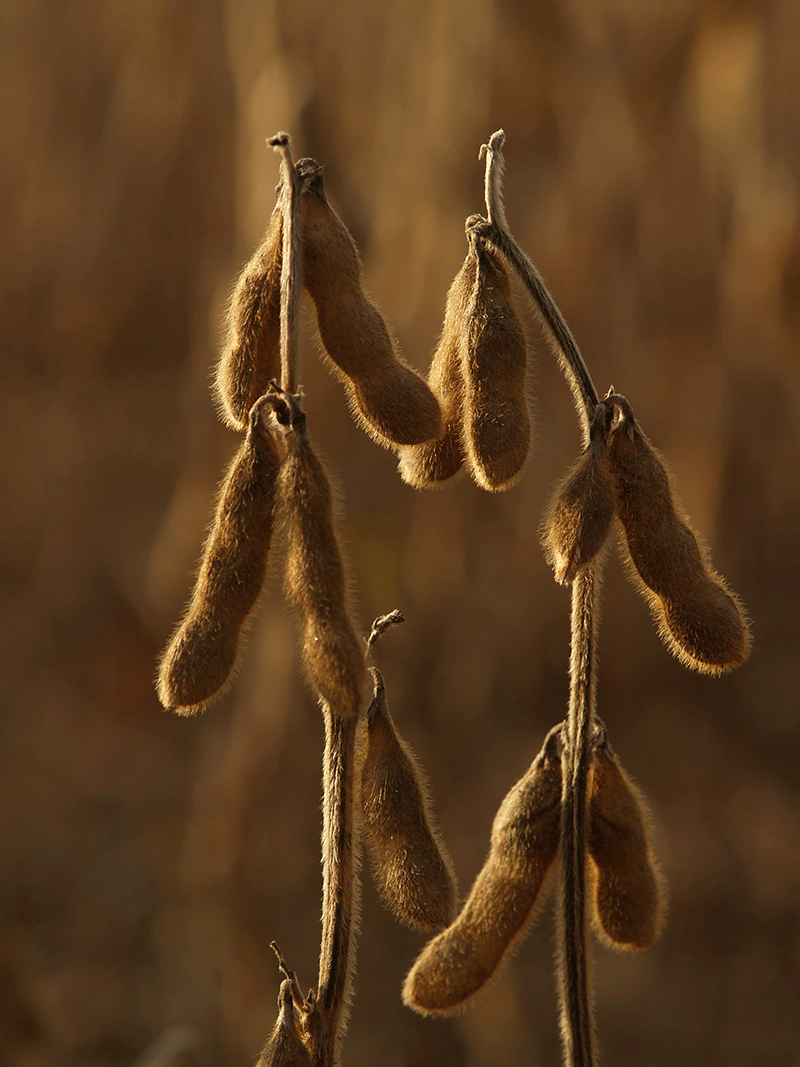 Jim Everson, executive director of Soy Canada, was part of the delegation. With the goal of building relationships for long-term partnerships, Everson was able to arrange a number of separate meetings with Chinese officials in addition to the itinerary set by Agriculture and Agri-Food Canada (AAFC) to maximize Soy Canada's time abroad. Several Soy Canada member organizations participated in the mission and in Soy Canada meetings.
"The Chinese market has been very strong but fairly volatile, with soybean imports increasing and decreasing in recent years. However, they remain a major buyer of soybeans, and are the largest importer in the world, with 70 to 75 million tonnes imported in 2014," says Everson. "Canada's production is on the increase, so there is a great deal of room to grow in exports to China." In 2014, Canadian farmers produced over six million tonnes of soybeans.
PRODUCTIVE MEETINGS
The trade mission included visits to three cities: Shanghai, Chongqing, and Beijing. Soy Canada planned additional meetings specific to soybeans in Shanghai and Beijing to promote Canadian soybeans as a quality, reliable source for China's increasing demand.
Meetings in Shanghai included a soybean roundtable with 10 to 12 import, processing, and food manufacturing companies. According to Everson, it was a great opportunity to meet companies face-to-face and relay information about the Canadian soybean industry. In Beijing, the Soy Canada team met with the China Chamber of Commerce for Foodstuffs and Native Produce (CCCFNA), who represent 5,500 companies, including food importers, which account for a substantial market share in soybean imports. Among the grain companies represented by the CCCFNA is COFCO, a main importer of wheat, corn, oilseeds and oil products, rice, barley, sugar, tomatoes, meat, and other products.
Export cafes, AAFC's unique agriculture-focused trade shows, were held in each city providing Canadian associations and companies an opportunity to showcase their products and make connections with potential customers. AAFC also hosted events to demonstrate the use of Canadian agricultural products in Chinese cuisine.
MARKET OPPORTUNITY
According to Everson, Canada has an opportunity to increase their share in China's market. "Twenty years ago, China didn't import any significant volumes of soybeans globally," says Everson. "Among the 75 million tonnes they import today, most are commodity beans used for animal feed. Some food-grade soybeans are imported as well, but not a significant amount. Delegations like the one that visited in June are making great strides in promoting Canadian products to such a huge market potential."
Currently, most of the market is based around commodity soybeans. With domestic production increasing, Soy Canada's message to potential Chinese customers is that Canada is in a position to be a reliable supplier of large volumes of high-quality soybeans now and in the future.
Everson reports that there was a lot of interest in food grade identity preserved (IP) soybeans as well. Chinese markets are very sensitive to purity when it comes to non-GM soybeans. The message from Chinese buyers is that producers and exporters should ensure high quality, GM-free soybeans.
"The goal of the trip was to share information with importers and trade associations and expand our international markets. Canada's soybean acreage is growing, and it's important for Chinese officials to be aware of that while our exporters also learn about China's market and needs," states Everson. "China is a significant and growing client and we need to learn about their regulatory environment and business models to optimize trade."
"The mission had great attendance, good meetings, and provided an excellent opportunity for both Chinese and Canadian spokespeople to ask questions. It will be interesting to measure and see the success of the trip down the road in Canadian soybean exports to China." •