Business side: Retirement planning
CONVERSATIONS WITH BUSINESS EXPERTS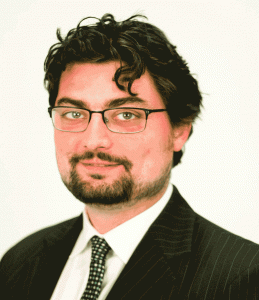 WHAT IS A RETIREMENT PLAN?
For some, it's a list of travel destinations. But a real retirement plan means having an accurate financial plan that will give you financial freedom in retirement. Making a plan ensures you will have a realistic view of what it will take to successfully retire and not outlive your money. Plan ahead so you can visit your list of travel destinations, or do whatever retirement looks like to you.
Retirement planning starts early — the most important part of a plan is the finances. A financial plan will make sure you have sound money strategies early in life that will pay off when you need them. Retirement is fun to talk about, but money isn't. Many people are afraid to talk about how much money they will need in retirement and just save as much as they can without establishing a plan for it. That can cost you in the long run. Many Ontario retirees are now outliving their money because they didn't save enough or adequately prepare for unexpected illness.
RETIREMENT AND FINANCIAL PLANNING — WHERE DO YOU START?
The first and most important thing I ask my clients is what are your own personal goals? Everyone has their own vision of how retirement will look and how they want to spend their golden years. You need to start by considering basic needs in retirement, not much different than any other stage of life — housing, medical care, food, etc. Then we discuss how to make sure they can fund the basics plus their vision for retirement without their previous income. It's all about planning ahead and having a plan for the money you need to set aside for retirement.
RETIREMENT CAN BE DIFFICULT FOR SOME FARMERS, WHAT ADVICE CAN YOU OFFER TO THOSE CONSIDERING RETIREMENT?
Retirement looks different to everyone. Whether you plan to ease into retirement by reducing your workload on the farm or aspire to complete retirement, you need a sound financial plan. And like many decisions made on the farm, you might want to consider a team of professionals to help with that plan. Work with a trusted financial planner to create a retirement plan and consult with that person at least once a year to make sure the financial goals are up to date and accurate. Depending on the farm business, you may want to enlist other professionals like legal counsel, to make sure financial intentions are reflected in a will, and sometimes an accountant. Don't forget to engage family members in a retirement plan, especially if they are involved in the farm business too.
ARE THERE ANY SPECIAL CONSIDERATIONS FOR FARMERS WHEN IT COMES TO RETIREMENT PLANNING?
Farm business owners have to consider business goals along with retirement goals. Many family farm businesses are passed onto the next generation, and this transaction will impact the business and individual retiring. It's important to work with a financial advisor and an accountant in these types of situations to make sure the transition and transfer of the family business happens without any roadblocks. •