Soil sampling
A LITTLE INVESTMENT FOR A LOT OF INFORMATION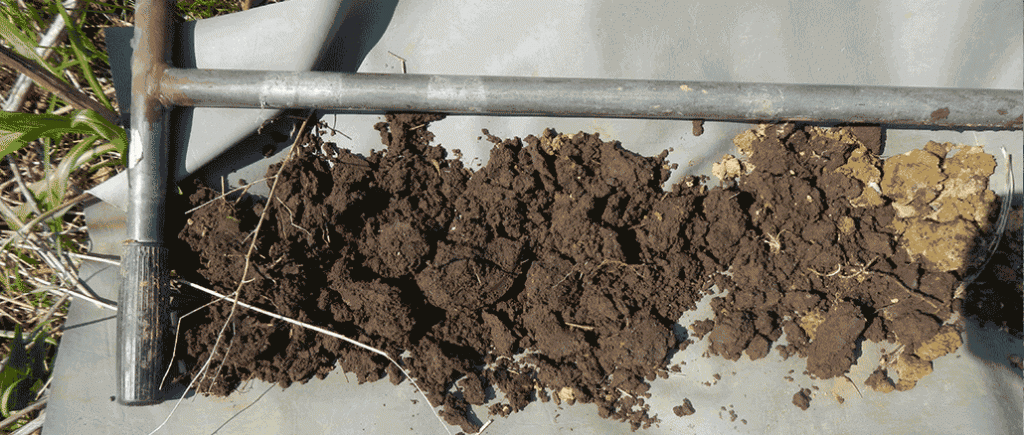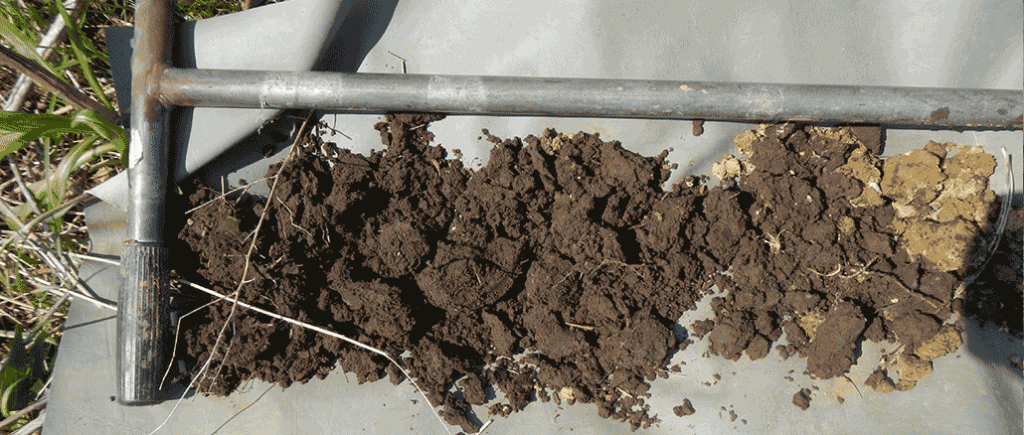 WITH WHEAT HARVEST beginning to wrap up around the province and farmers now looking ahead to the approaching fall harvest season, we are in the so called "dog days of summer" and now is an ideal time to examine your soil fertility levels by sampling your soil. Sampling your soil is an integral management practice associated with the 4R nutrient stewardship program and gives a lot of information for a nominal investment.
WHY SAMPLE YOUR SOIL?
The core scientific principles of 4R are applying the RIGHT SOURCE of plant nutrition, at the RIGHT RATE, at the RIGHT TIME, and in the RIGHT PLACE. A better understanding of your soil fertility can ensure you maximize production without making any unnecessary nutrient applications.
Jake Munroe, Ontario Ministry of Agriculture, Food and Rural Affairs soil fertility specialist for field crops, sees soil sampling as an integral part to understanding the nutrient status of your soils while understanding yield potential on any given field.
"Without soil test results, a producer won't know the likelihood of crop response to adding fertility, whether commercial fertilizer or manure."
Not knowing the crop response to a nutrient application could potentially affect your bottom line or increase the likelihood of nutrient loss to the environment. Knowing what you have and where you stand can greatly assist your ability to adapt and ensure the productivity of your farm's soil.
"Through a soil test, you can learn whether crop yield potential is being lost due to low fertility, or in some cases if fertilizer dollars can be better spent elsewhere. For phosphorus (P), potassium (K), and some micro nutrients, there is no real way to know what the right rate is unless you have a soil sample with soil fertility analysis," says Munroe.
Sampling your soil allows you to better understand your soil's potential and to tailor future nutrient applications to ensure optimal plant uptake while reducing nutrient loss risk.
HOW OFTEN SHOULD I SAMPLE MY SOIL?
Following the 4R framework, you should be sampling your soil once every three years to track trends in your soil fertility levels.
"For a producer growing a three crop rotation of corn, soybeans, and wheat, once every three years is sufficient and targeting that soil sampling post wheat harvest is a great way to keep it consistent on each field," says Munroe.
In some cases, if a producer is growing a hay crop or corn silage, Munroe says there may be a need to sample more frequently, because the total amount of nutrient removal will be greater. As a general rule when following the 4R's, soil should be sampled every three years at minimum.
WHY IS AFTER WHEAT HARVEST AN IDEAL TIME?
As we know, the spring and fall months are quite busy with planting and harvest. Soil sampling during these times is very difficult to fit in when farmers are busy in the field. Sampling after the wheat crop presents a great timing opportunity when things may not be as busy on the farm. Further to that, Munroe notes that the conditions are also ideal.
"Soil moisture can affect soil test results and certain nutrients, such as potassium, can fluctuate depending on soil moisture conditions. One of the main advantages of sampling after wheat in the summer is that you are more likely to have consistent conditions year-to-year and more consistent results."
With more consistency, there is an opportunity for greater comparisons in test results year over year. Moreover, sampling after wheat allows for a good baseline understanding of your fertility, which can greatly assist you in developing a crop nutrient plan for next year. In addition, sampling during the summer after wheat allows for farmers to receive soil fertility test results in a timely matter.
"Getting your test results back in the summer allows you plenty of time to plan for nutrient applications," says Munroe while also noting that ultimately allows you to determine exactly what your soil needs for the particular crop or rotation you will be growing in the subsequent years.
Routine soil sampling provides invaluable information on your current soil fertility levels, pointing out nutrient deficiencies or even surpluses. While soil sampling is important to do, it is just one tool in the tool box when making a crop nutrient plan. To maximize the value of your soil test, combining this information with yield history, yield goals, and nutrient application rates will give the greatest value. This will allow you to make decisions to ensure you maximize crop uptake of the nutrients you apply and minimize their loss, which is a must when following the 4R's.
For more information on soil sampling or for local soil sampling services, contact your local CCA or agri-retailer.
Michael Buttenham is the sustainability and environment coordinator at Grain Farmers of Ontario. •