Business side: Farmland protection
CONVERSATIONS WITH BUSINESS EXPERTS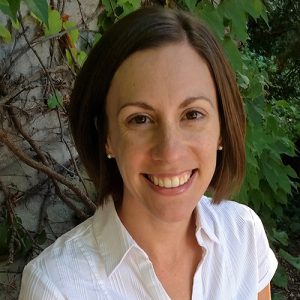 (J.M.) FARMLAND LOSS IS A SERIOUS ISSUE. TELL ME ABOUT ONTARIO FARMLAND TRUST AND YOUR ORGANIZATION'S PURPOSE.
(K.E.) Ontario Farmland Trust (OFT) works with farmers to protect farmland forever. According to the 2016 census, Ontario is losing 175 acres of farmland every day. Ontario is home to more than half of Canada's Class 1 soils and nearly 20% of our provincial farmland has already been lost to non-agricultural uses like aggregate, urban development, and landfills.
OFT is the only land trust in Ontario with a province-wide mandate to defend, protect, and preserve our best farmlands. OFT focuses on three main activities — direct land protection and stewardship, policy development for improved farmland protection, and research and education to improve land protection and related policies. Along with our members, OFT works to protect the future of agriculture in Ontario.
HOW DOES OFT PROTECT FARMLAND?
OFT works with farmers and landowners to protect land through easement agreements. The easements permanently protect farmland for agricultural and conservation purposes. Easements are a voluntary and legally binding agreement that the landowner and OFT enter together that limit the future land use to agriculture and conservation purposes only. Easements are permanent and an effective tool to protect farmland. OFT is a member based organization led by a voluntary board of directors.
HOW CAN ONTARIO GRAIN FARMERS PROTECT THEIR FARMLAND WITH OFT?
The number one question farmers ask us is, how can you be sure my farmland will be protected forever? When OFT works with farmers and landowners to protect their land through an easement agreement, we are committing to protect that land forever. That means our stewardship team will work with the current owner, and all future owners, to ensure the conditions in the agreement are upheld.
Farmers who work with OFT to protect their land with an easement agreement still retain ownership of the land. What they donate is an 'interest' in the property to OFT and we monitor the land in future years, conducting annual site visits to make sure the land remains in agriculture. Even when the property is sold, OFT legally continues to hold interest in the property. Farmland owners are eligible for charitable tax receipts for the transaction to compensate them for any loss in value as a result of restricting the future use of the land to agriculture or conservation.
WHERE CAN I GET MORE INFORMATION ABOUT FARMLAND PRESERVATION?
Protecting farmland is important, but easements and working with a land trust can be a big decision. Visit OFT's resource and Q&A section of our website, www.ontariofarmlandtrust.ca for additional information. The resources are guidelines for farmers, landowners and farm business advisors to understand land preservation goals and how to protect your farm. •