Preparing for harvest
MITIGATING CHALLENGES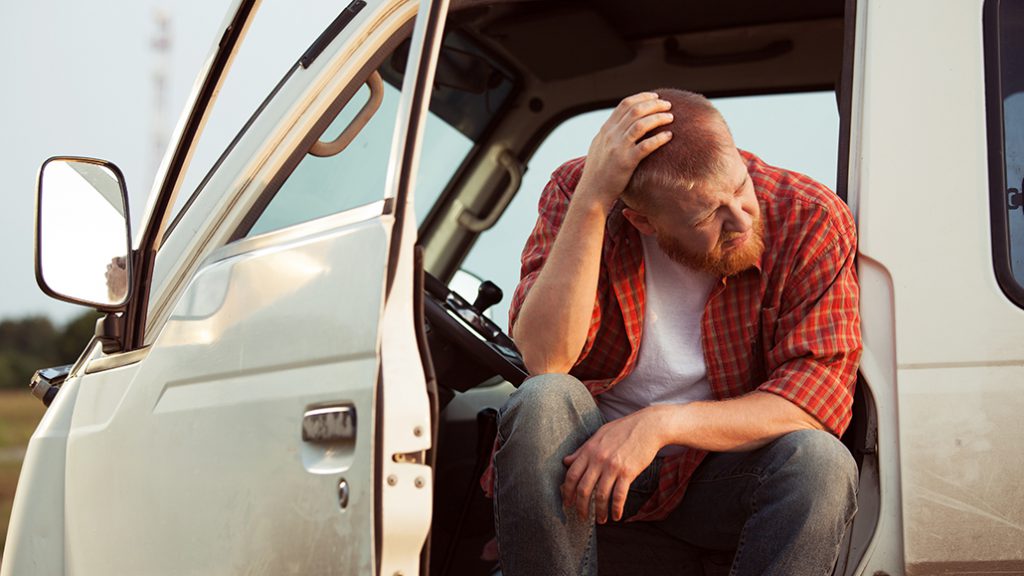 HARVEST IS JUST around the corner and with it comes long days of stress and fatigue. The easiest way to mitigate that stress is by preparing as much as possible ahead of time. Ontario grain farmers share their harvest challenges — from equipment breakdowns to finding adequate storage space to managing employees — and propose solutions where possible.
CHECK AND MAINTAIN EQUIPMENT
Hands down, the biggest challenge grain producers face come harvest is weather. Unfortunately, it's just about the only factor they can't control — that, and unexpected breakdowns. Ian Porteous of Dundas County knows this struggle well.
"You always make a list when you put the machine away or you try to put the machine away fixed," he says. "You forget to look at that list and you get complacent, and then you pull it out and… oh."
Some breakdowns can't be avoided. Last year, for instance, the electric solenoid on Porteous' unloading auger failed on a Thursday afternoon and the local dealer didn't have the part in stock.
"Even with an emergency order, which you have to pay double the shipping rates on, it still wouldn't be here until Monday of the next week," he recalls.
Luckily, Porteous had a neighbour who had a used one he was willing to part with. While the breakdown itself couldn't have been avoided, it's always good to keep connections open so these types of challenges can be quickly resolved, he says.
Porteous also recommends scheduling a pre-season checkup as early as possible. He takes his to Campbell and Stewart Equipment Repair in North Dundas; they specialize in Case IH combines. "Come August there are something like nine combines sitting around their shop in various stages of pre-season check ups," he says, "and they're just two guys."
Woodstock-based farmer Kevin Armstrong, director for Grain Farmers of Ontario District 7 (Waterloo, Oxford), also makes maintenance a priority. Pre-harvest, he makes sure that all equipment — combines, tractors, trucks, wagons, dryers, bins, and augers — is in good working order to ensure nothing fails mechanically.
"Cleaning the grain sensor and the moisture sensor at the end of each crop is also part of our maintenance schedule. Checking wiring harnesses is too," Armstrong says. "Like a lot of things in harvest and planting, everything will run smoothly if the equipment is well maintained."
His maintenance checklist also includes yield monitors. Each season, just before harvest, he cleans and reformats data cards. "Yield monitors can fill up a card pretty quick if it's full of old invisible data," he says.
Armstrong also notes it's crucial to double-check the combine to see that the information has been loaded onto the card properly. "Nothing like heading out and finding that you forgot to click a particular box when doing the set up and finding that you don't even have your combine available on your monitor," he says.
If you have a new piece of equipment, Armstrong also suggests that farmers take the extra time to familiarize themselves with it ahead of time. "The thing that separates a newbie from a more seasoned operator is being so familiar with your equipment that you can diagnose a problem quickly and understand immediately what needs to be done to fix it," he says. "That can be anything from a faulty bearing to a bad connection in a wiring harness sending signal to your yield monitor."
ENSURE ADEQUATE STORAGE SPACE
What if harvest goes so well that you run out of storage space? Don't laugh, it's happened to the best of them. Some situations, like that experienced by Peter Archer in Northumberland County, are difficult to avoid. When BSE hit in 2003, the region's livestock producers were hit hard, so when grain prices rose in 2007, most of them packed up their operations and made the switch to grain production. The switch was a logical one, but it left them with a new problem: a lack of storage.
In 2007, Northumberland County had the ability to store just 100,000 bushels of grain, says Archer. Ten years later, the problem has finally been resolved.
"We fixed that by building 4.6 million bushels of storage in two facilities," Archer says. "Now we can harvest an unlimited amount and dump any hour or day we want, the bonus being the improved basis levels that come with competition in the market."
Today, Terry Phillips, a Temiskaming region grain farmer, is in a similar situation. Located in northern Ontario, Temiskaming has recently opened up new ground, thanks in part to the Northern Ontario Heritage Fund tile program that helps to pay for the costs of land clearing and/or tile drainage. The availability of shorter-season varieties and a decent growing season have also contributed to a sizeable increase in crop production.
Finding adequate storage space quickly became a struggle. To mitigate this problem, local growers are expanding storage.
"Farmers here are building more storage every day," Phillips says. "And we're talking to the funding agencies to maybe get some help on storage."
Phillips is already worried about storage space for this coming fall, especially if crops need drying out. "The late spring could really be a problem," he said. "If fall comes in kind of normal or early, we'll have a lot of grain that's going to have to be harvested in tough conditions."
Finally, Phillips recommends cleaning out any leftover crop. "If there's a huge difference in quality, you don't want to put crappy wheat on good wheat," he says.
"Be proactive; communicate," he says. "We sure as heck don't want surprises. We know there will be surprises, and we can't change them or fix them by talking, but when everybody's already communicating and it hits the fan, it's a lot easier when you've already been talking."
MANAGING EMPLOYEES
When you manage as many acres as Joe VanQuaethem does, harvest preparation is serious business. A big part of that preparation includes managing employees.
Come fall, VanQuaethem harvests some 9,500 acres in Norfolk County, mostly corn and soybeans. His biggest challenge is hiring, keeping, and managing employees during the harvest season.
In the spring, VanQuaethem operates with one part-time and six full-time employees. Come fall, though, he needs eight to nine people just to move grain. "It's difficult to find people who aren't otherwise employed and are willing to work long, hard days," he says. VanQuaethem finds it so challenging, in fact, that he started this year's search in July.
Interestingly, VanQuaethem says it's not the pay cheque that draws employees. "It's hard to incentivize people with money," he says. "You can always offer to pay a bit more, but I don't think that's the right way to go about it."
"I think valuing people's free time is the best thing to keep employees around," he continues. "So putting measures in place in order for them to still have some sort of a life, even when it's busy."
Employees tend to quit when they're stressed and frustrated, VanQuaethem says. "Working too much leads to stress, and that's when it all blows apart."
One of the ways VanQuaethem reduces stress for his employees is by making their jobs simpler. For instance, before harvest season kicks off he calibrates all of the yield monitors and preloads all of the farm names into the monitors.
"You have to take out every margin of error for your employees," he says.
It's important to VanQuaethem that the information gathered corresponds with the test plots he set up in the spring. The test plots look at the cost benefit on everything from fungicide use to fertilizer blends to tillage methods.
"I've got three combines going at the same time, and they've got to be bringing in the same information all the time," he explains. "There are so many things I have recorded from the spring that won't mean anything unless I get the right yield data."
"I spend a lot of time on that, but it's worth it," he concludes.
HAVE A PLAN FOR STRESS AND FATIGUE
Probably the biggest harvest challenge growers face is stress and fatigue. Doug Rogers, a grain farmer from the Lake Huron region, says stress comes largely in the form of worry. "It's everything from weather to debt to not getting enough done the day before the rain," he says.
His advice? Try not to stress on issues you can't control, and don't sweat the small things.
"Don't forget that stress can kill or make you very ill and it affects everyone around you," he says. "I try not to have my expectations too high for the day's work because an unexpected breakdown can always throw a monkey wrench in the whole plan."
Middlesex County grain farmer Jim Denys agrees. "While you can have a risk management plan, you still have to be able to stay positive, sharp, and focused mentally, which can be a challenge some years," he says, "especially when you add long hours and sleep deprivation into that mix."
Denys' advice is to be aware of when the stress is getting to be too much, and to take a break when it does. Sometimes he grabs his fishing pole and heads to the water for some alone time. Sometimes he takes family time, setting aside time to eat a meal or watch a movie together.
"Stress and negativity is contagious," he says. "If you can avoid it, it's going to go a long way." •