Marketing your grain
FROM THE CEO'S DESK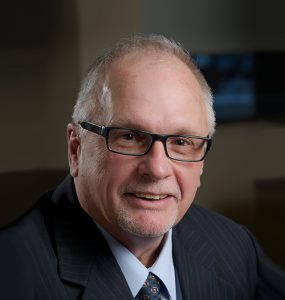 IT'S BEEN A challenging year for many of you and as you begin to reap the rewards of your efforts this harvest season, you want to be sure that you maximize your net returns.
You may have already contracted your grain, or are in the process of contracting your grain to an elevator or a grain dealer. In either case, it's important to make sure you review and know the details of your contract before you sign or start to deliver your grain.
Harvest time can be stressful and you want to minimize any surprises that could result from requirements of the contract you were not aware of. You may have already done your due diligence, but I can tell you, by the calls to the office we have received, there are a number of farmers that might find requirements they were not aware of.
Negotiations and familiarizing yourself with the contract should be done in a manner that gives you time to review the details in the fine print and should not be done between truckload deliveries to the elevator.
One negotiation factor is your soybean drying charges. A change was made to the Agreement for Marketing the Ontario Soybean Crop under the Farm Products Marketing Act in 2013 which means that soybean drying charges are no longer tied to the price of soybeans. Cleaning and handling charges, as well as soybean drying charges/moisture discounts, are to be agreed upon by the dealer and the producer through competitive market forces. This is very similar to what occurs around the marketing of corn and in wheat markets.
Even though this change has been in effect for the past four years, we still hear about some confusion around how much farmers are paying and what they should be paying for. In a deregulated environment, it's up to you the producer and the grain elevator manager to agree on charges — just as you would with any other service they provide.
My best advice on this issue — know your costs up front before you deliver. •