Biostimulating soils
A LOOK INTO THE FUTURE OF FARMING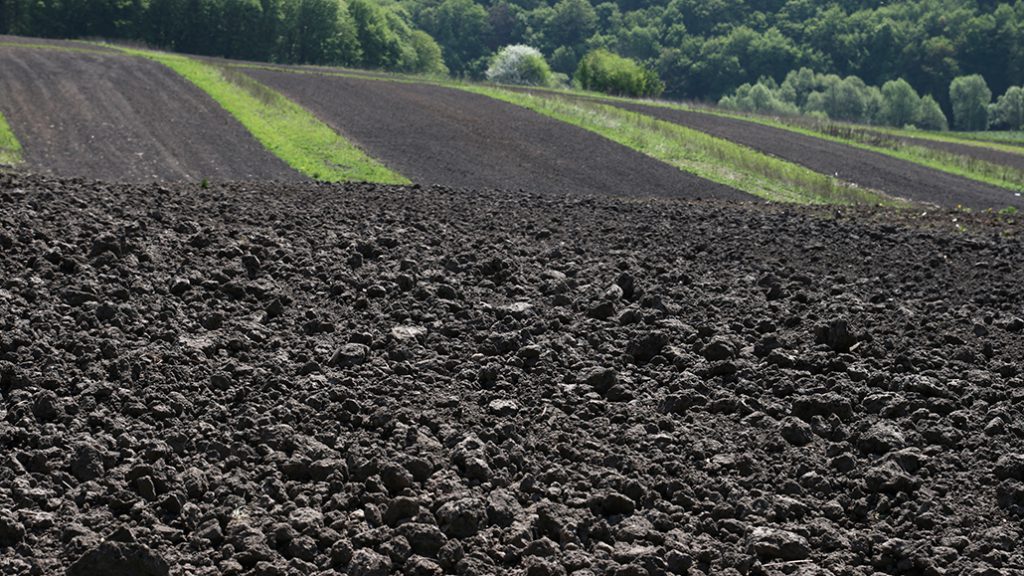 NO ONE CAN be certain if and when it will happen, but the day that phosphorus resources run out will change farming practices forever. Hopefully, by the time that day comes, researchers will have proven how biostimulants can unlock the nutrients that are already out there in the field.
Soils across Ontario hold huge reserves of phosphorus, in addition to many other nutrients, and researchers sat down together with several farmers at a Soil Health Innovations workshop in Waterloo to talk about the best way to access these nutrient reserves. One of the most promising topics of discussion proved to be the potential impact of microbial soil amendments and what researchers know, or don't know, about the way they might work.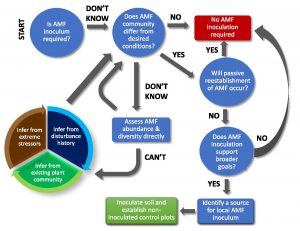 One farmer in attendance, and the closing speaker for the day, was Bob Kerr of Chatham, Ontario. Kerr told the audience there were two things that he had wanted to achieve for many years, with limited success. He wanted to return two clay farms he inherited from his grandfather back into "the powerhouse soils they were when they were first cleared." But on his lighter land, he has been looking for a way to utilize all the phosphorus he has applied as fertilizer and wasn't taken up by the crop, so he could stop applying more.
"It is microbiology that will make both of those dreams possible," he told the crowd. "Soil health innovations are the disruptive technologies that we need to power a new green revolution."
Kerr said that, of all the things that aren't available to a farmer, one of the things he would most like to have is a microbiological profile of his soils, "something like a chemistry-based soil test," he explained. Perhaps then, he could really know which biological inoculants work, which do not, and when and how to use them with effect.
"Some independent research would be valuable," Kerr said. "It seems to me that the suppliers with integrity would be happy to participate… and please let me know who declines."
Although it got a laugh from the audience, Dr. Pedro Antunes, a researcher from Algoma University, had said enough earlier in the day, to strongly suggest there are people in the soil amendment business 'selling snake oil'.
NEED FOR SCIENCE
"The science to back these products isn't there yet. In fact, there hasn't been a paper to track these inoculants over more than three years," Antunes offered. "I think it's surprising that it's 2018 and we don't have better data."
As he shared the results of his paper "Fungal inoculants in the field: Is the reward greater than the risk," he explained there is no universally adopted code of best practice for arbuscular mycorrhizal fungi (AMF) inoculum selection and quality control. He said his point is that an entire global industry is emerging, which isn't supported by scientific evidence, built upon the production of bioinoculants including AMF.
Antunes made it clear he isn't critical of specific rhizobium products where there is clear scientific evidence to support commercial application.
Scientists do know fungi can establish symbiotic associations with the roots of most plants and improve plant performance but not all genotypes offer the same benefits. Sebastian Belliard, the Ontario Ministry of Agriculture, Food and Rural Affairs' new soil management specialist, says that Antunes is not the first researcher to point out that it is
a mistake to narrowly focus on indiscriminately adding microbes to the soil, without knowing what's already there first.
"It's not just having the right magic potion," he said, "it's working with the soil that you have, and understanding the ecology of your own field to then really be able to parse out what's going to be useful in terms of products that are out there."
ON THE MARKET
There are a lot of products being promoted to farmers he says. He's heard mycorrhizal experts speak who have claimed these products can boost yields by 20% or reduce disease by 23%.
"A lot of that research is done in pots, in a greenhouse," he explained. "How applicable are those numbers to a field setting? I'm not so sure."
But, it does excite the imagination to think of the possibilities when he considers the potential in applying this research on the farm.
"My assessment is that, in most cases, you're better off facilitating the biology you already have, providing food and habitat through good management, rather than adding the fanciest patented microbe."
However, for those looking to gamble on a bottled solution, Belliard believes the decision making model, which Antunes' shared in his workshop presentation (Figure 1.), offers farmers a practical tool that will help them better assess their decision to spend money on bioinoculants. Antunes also hopes his research will encourage farmers to pause long enough to consider any potential detrimental impacts they could inadvertently cause by adding new species of microbes to underground ecosystems.
"There's a lot we need to consider when using inoculants; colonization, germination, persistence, spread," he said. "Do they become invasive? We don't know."
As prudent as he believes it is to be cautious, Antunes does completely agree with Bob Kerr that the opportunity microbiology offers farmers in the future is highly encouraging. Genome sequencing has changed the field of soil research so quickly, scientists still haven't refined the techniques that are now available to acquire an understanding of soil ecology in entirely new ways. Given time, Antunes is optimistic that the research community can indeed learn the secrets to unlocking soil nutrients that farmers are dreaming of. •