Business side: Vacant buildings
CONVERSATIONS WITH BUSINESS EXPERTS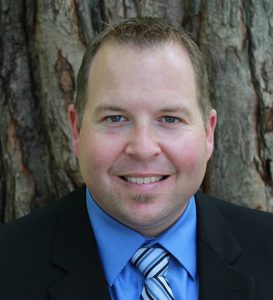 (J.M) WHAT DO FARM OWNERS NEED TO KNOW ABOUT INSURING VACANT HOUSES OR BUILDINGS?
(C.H.) Insurance considerations still need to be made on houses and outbuildings on any farm property, even if they are left vacant. In some cases farm owners who purchase additional farms with houses or buildings have to make a choice about what to do with the buildings — rent out the house, leave vacant, or demolish. Insurance can't be overlooked in any of these options.
Simply put, the term vacant or vacancy means no one is occupying the residence or dwelling, regardless of the presence of furnishings. This is applicable to houses and dwellings. Insurance coverage should be carefully considered for vacant houses because if the insurance company is not notified, insurance could be null and void in the event of a claim. Outbuildings like sheds and barns are often considered a liability concern, especially when it comes to unwanted guests or injured visitors.
Another point to remember is that, from an underwriting standpoint, a reasonable level of maintenance and building upkeep is expected from the property owner.
WHAT INSURANCE CONSIDERATIONS SHOULD BE MADE FOR BUILDINGS ON ADDITIONAL FARM PROPERTIES?
Rebuilding clauses should always be considered. Read your policies carefully, noting the payable amounts for partial and total loss. Rebuilding considerations should also be made — in the event of a claim would you rebuild at all or rebuild on a separate location? The age of the buildings should also be accounted for, along with the types of coverage available.
ANY INSURANCE TIPS FOR FARMERS LOOKING AT PURCHASING ADDITIONAL FARMS WITH BUILDINGS?
Building inspections are important, especially for older homes. These can help you determine your intended use. If demolition of a house or any building is planned, be sure to take the cost of demolition into account. Old fuel tanks, either above-ground or buried can be an environmental hazard and the owner of the property is responsible for clean-up. Be sure to assess the amount of debris on the farm and take the cost to clean it up into consideration. When it comes to insurance, look for possible liabilities such as the risk of unwanted guests in vacant houses and buildings.
WHAT ARE SOME OF THE MOST OVERLOOKED ASPECTS OF OWNING A PROPERTY WITH HOUSES OR BUILDINGS ON THEM?
Property ownership comes with responsibility and sometimes owning a farm comes with a few extras. People can overlook minor things that add up in the long run, like removing debris, particularly hazardous waste such as asbestos. This can be costly and is often unplanned. The general upkeep of the property, along with the maintenance of the house and buildings takes time and often additional costs. And then there are property taxes on the house and buildings, even if they are not in use. •