Business side: Farm continuity
CONVERSATIONS WITH BUSINESS EXPERTS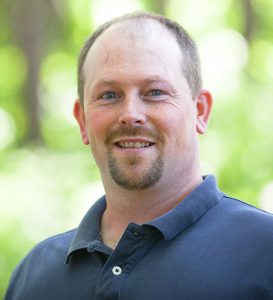 (J.M) WHEN SHOULD FARM OWNERS START THE CONVERSATION ABOUT SUCCESSION?
(J.D.) Clients always ask us, "are we starting too early?" and I often feel there is some semblance of hope we will validate that question and tell farmers to come back in five years. But that's never the right choice. The short answer is it's never too soon. Davies Legacy Planning Inc. is also a family business where I work with my dad and am the successor, so we know first-hand what it takes to start and have those tough conversations.
WHEN DO FARMERS ACTUALLY START TALKING ABOUT SUCCESSION?
Many of our calls come from farmers at a decision point in their businesses — to grow or not to grow. Sometimes they are deciding whether they should choose to grow the farm business and make it more profitable and sustainable for the next generation, or whether they should harvest their business and use the sale of the assets to cash flow retirement and estate equalization for their children.
Sometimes the conversations start when they have to decide whether or not to build a barn or to buy the neighbour's farm. Those are big decision points for investment and growth on the farm, because once you've borrowed funds to invest there's no turning back. It also prompts discussions about long term planning and continuity — who is going to pay for and benefit from the new investment?
WHAT IS THE IDEAL TIME TO START PLANNING FOR SUCCESSION OR FARM TRANSITION?
The best time to start thinking about succession is the moment you start owning your farm. Think about your values and intentions for the farm — is your goal to create a family farm legacy or is the farm a long term investment for your family's livelihood and your retirement?
In farming, the wealth nearly always lies in land and quota. Owners need to acknowledge whether they have acquired these assets as an investment or whether the goal is to create something enduring for the next generation, in which case the assets are necessary to cash flow the continuation of the farm business. And many of these decisions are made without open discussion.
WHEN DO YOU RECOMMEND IMPLEMENTING THE SUCCESSION PLAN?
My dad, Len Davies, has a cardinal rule when talking about the transition of management and ownership of a farm business — the 60/30 rule. He believes 60 is a good age for farm owners to start transferring some, if not all of the business growth to the next generation. This doesn't mean you should wait to starting talking about succession and transition planning until age 60, it means you're implementing well-planned milestones at this age.
At the age of 30, successors are typically in a good position to assume responsibility for business growth, like paying down debt, retained earnings, etc. In our experience, we're seeing the ages of 60 and 30 to be milestones for life and business experience and they are often good opportunities for the necessary changes required in farm succession.
HOW DO YOU HELP FARMERS PLAN FOR FARM SUCCESSION?
We refer to farm succession as continuity planning for family farms. The term succession can be negative, often associated with an end to one generation's farm ownership and the beginning of another. Since 'succession' only works if the two generations can work together on the farm, it is more about the seamless continuity of the farm with these generations coexisting in the ownership and the management.
Too often we hear farmers say they refuse to plan because plans always change. That's true, but we recommend they prepare for change with a plan and accept the inevitable. No matter when farm families start to talk about succession or continuity, everyone should be involved and we can facilitate those discussions, helping everyone understand each other's goals and intentions. There can be difficult discussions around the continuation of a farm business, but they are necessary and there are professionals who can help. •