GrainTALK Research Days
CONNECTING FARMERS AND RESEARCHERS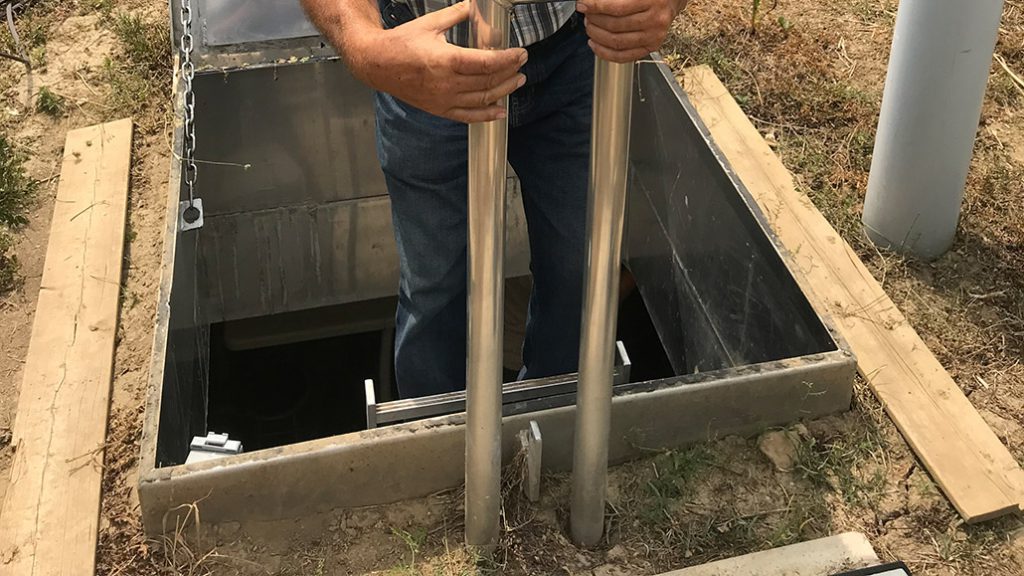 CONNECTING FARMERS WITH research was the focus of the Research Days tour presented by GrainTALK in central Ontario this summer.
On July 16, farmer-members were invited to a day long bus tour to see research plots and other research investments made by Grain Farmers of Ontario. Investment in research is a long-term strategic initiative of the organization to benefit grain producers and the future growth of the industry. These tours allow farmer-members to speak with researchers and see how the research is being conducted.
"We want to better engage our farmer-members during the year, and this is one way to do so through the opportunity to get into research fields and talk directly to the researchers," says Steve McCabe, manager of Member Relations at Grain Farmer of Ontario. "We also realized that although descriptions and results of Grain Farmers of Ontario research is online, seeing the plot trials are also important. Attendees saw how their check off fees are used as 'seed money' to get the research off the ground. A research grant of $100,000 can be leveraged to over $350,000 in research dollars."
This is the second year Grain Farmers of Ontario has run these tours, which has expanded to include two locations — one in western Ontario and one in eastern Ontario.
THE TOUR DAY
The July Research Days tour started out at C&M Seeds in Palmerston, Ont., where participants toured the trial plots. In total, C&M Seeds has over 6,000 plots where they conduct trials of new varieties.
"At C&M Seeds participants learned about the commercial side of research and how it interacts with the public," says Natalie DiMeo, research coordinator at Grain Farmers of Ontario.
From C&M Seeds, the day continued to the Elora Research Station to see the soil lysimeters which are being used to conduct research on soil health and the long-term research trials. Lunch was provided by Foodies Anonymous at the research station. The lunch break gave participants the opportunity to network with researchers and graduate students working on various Grain Farmers of Ontario funded projects.
"While at the Elora Research station we also saw long term tillage and rotation projects, which are also a platform for many other projects," says DiMeo about the afternoon portion of the tour. "Participants saw wheat breeding plots presented by Dr. Ali Navabi who holds the Grain Farmers of Ontario professorship in wheat breeding at the University of Guelph. Grain Farmers of Ontario feels this research position is a very important position for the industry."
The remainder of the afternoon involved talks and plot tours which focused on research topics such as soil health, soybean breeding, and screening malt barley.
RESEARCH FEEDBACK
The Research Days are also a time for farmer-members to talk to research staff about programs, the database, and research funding areas.
"We want farmer-members to be aware of research funded by check off and introduce them to researchers, so they are more than just a name," says DiMeo about some of the takeaways from the tours for farmer-members. "We want them to let us know what research they are interested in and ideas on methods of getting information out to them. This helps us understand research priorities they might want."
The second Research Days took place on August 16 in Ottawa, but was not complete at publication time. Highlights from this event can be found at www.ontariograinfarmer.ca. •