New research investments
CANADIAN AGRICULTURAL PARTNERSHIP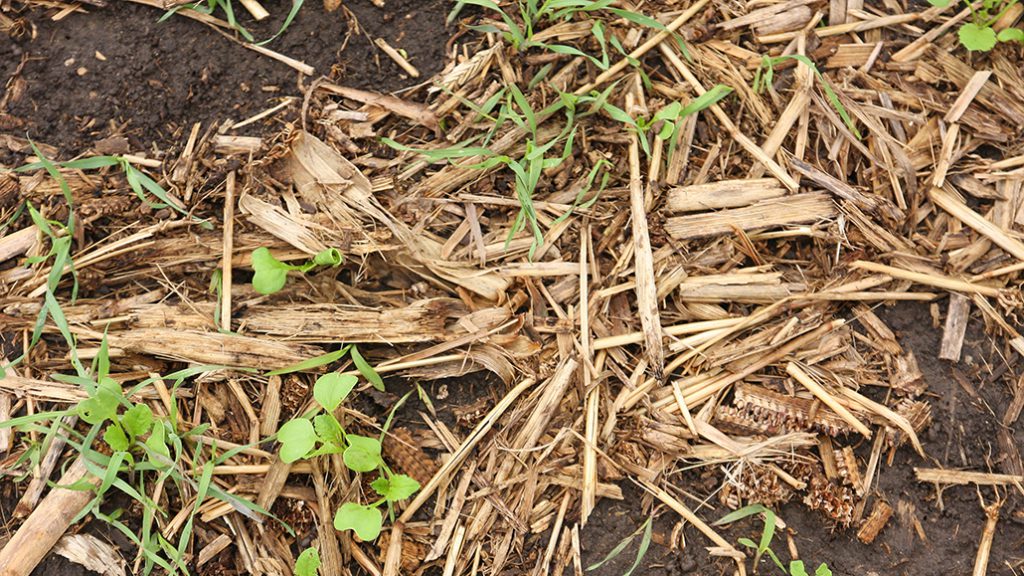 EIGHT NEW RESEARCH projects will be funded by Grain Farmers of Ontario with support from the Canadian Agricultural Partnership (the Partnership). The Partnership will provide funding up to $590,454.
"Through the Canadian Agricultural Partnership, our Government is investing in projects that are vital to the sustainability and prosperity of the sector," says Lawrence MacAulay, Minister of Agriculture and Agri-Food. "Research and innovation are key to the growth of the grain industry and we are pleased to invest in agricultural science that directly addresses the priorities of Ontario's grain farmers."
Grain Farmers of Ontario addresses the research needs of grain farmers by investing in four priority areas: Agronomy and Production; Weed, Disease, and Insect Pests; Crop Utilization and Crop Quality; and Breeding and Genetics. The eight projects funded through the Partnership cover these priorities and the 2018 research areas of interest in herbicide-resistant weed management, disease management, and soil health.
"Our grain farmers are key, hardworking members of our agricultural sector and important contributors to the strength of Ontario's economy and rural communities. We're pleased to support research efforts such as these through the Partnership to help our grain farmers improve the competitiveness and sustainability of their operations," says Ernie Hardeman, Ontario Minister of Agriculture, Food and Rural Affairs.
"The Partnership funding allows Grain Farmers of Ontario to maximize the research investment in areas that foster innovation and growth," says Crosby Devitt, vice-president of strategic development for Grain Farmers of Ontario. "These eight research projects create value for our farmer-members across the province and help enhance returns for their farms."
The following Grain Farmers of Ontario projects have been funded in part through the Partnership, a federal-provincial-territorial initiative. The Agricultural Adaptation Council administers cost-share funding to sector organizations and collaborations in Ontario on behalf of the Province and Agriculture and Agri-Food Canada.
LONG-TERM COVER CROP EXPERIMENT — HOW MUCH DIFFERENCE DO COVER CROPS MAKE?
Researcher: Dr. Laura Van Eerd, University of Guelph
Cover crops may play an important role in maintaining soil health and influence on carbon and nitrogen stores. But these soil changes can only be detected over the long-term. Van Eerd's long-term cover crop trials were established in 2007 and 2008 and were designed to compare four different cover crops with a no cover crop control. The project aims to develop cover crop-specific best management practices (BMPs) that identify cover crop species and mixtures that increase crop yield and resiliency.
COVER CROPS AND TILLAGE FOR GLYPHOSATE RESISTANT CANADA FLEABANE MANAGEMENT
Researcher: Dr. Franҫois Tardif, University of Guelph
Glyphosate resistant Canada fleabane is one of the most important issues facing growers in Ontario. This weed is very difficult to manage and there are limited options to control it with herbicides. Through this research, researchers plan to examine the effect of rye cover crop and tillage on the population dynamics of Canada fleabane. They will be planting rye cover crop with and without tillage and monitor the seed bank and population of seedlings in the fall and spring. This will allow researchers to determine the best cultural/physical control methods to reduce the impact of this weed.
SOYBEAN CYST NEMATODE COALITION: RESISTANCE AND SCN MANAGEMENT
Researcher: Albert Tenuta, Ontario Ministry of Agriculture, Food and Rural Affairs
This project will focus on testing a variety of different strategies to mitigate yield loss from SCN than what has been supported in the past. Ontario will work with the U.S. on an applied research resistance management and awareness campaign that will lessen yield loss to SCN and associated diseases such as Sudden Death Syndrome (SDS). The primary objective of this project is to limit the economic loss growers suffer now and in the future from SCN by delivering a unified message with locally-specific messaging to protect the PI88788 resistance gene, engage growers to actively and effectively manage SCN with the tools available to them, and facilitate development of new SCN management tactics through applied research and education initiatives.
IMPROVING MALTING BARLEY YIELD AND QUALITY IN NORTHERN CLIMATES
Researcher: Emily Potter, Northern Ontario Farm Innovation Alliance
This research will evaluate varieties of malting barley and determine optimal levels of nitrogen and sulphur application to meet specific regional requirements and market requirements. Nitrogen and sulphur applications can increase not only grain yield, but also protein content, which is undesirable for malting barley. Dual purpose varieties, which can either be used for malting or livestock feed, may be a highly strategic crop option for Northern Ontario farmers as they would mitigate their risk if conditions are not conducive to producing malting-quality grain. In Northern Ontario, many regions experience different crop growing conditions, therefore trials will be held in four locations to address site conditions.
ECONOMICS OF LONG-TERM TILLAGE ROTATION PLATFORMS AT RIDGETOWN AND ELORA
Researcher: Dr. Dave Hooker and Dr. Bill Deen, University of Guelph
The long-term tillage-crop rotation trials at Ridgetown and Elora have enabled farmers to make informed decisions on crop rotations, tillage system, nitrogen rates, and cover crops. This project will complete a comprehensive economic analysis on yield data and stability over time. It will assess whether economic incentives for rotation diversity are increasing over time and whether they are expected to further increase due to the future effects of a changing climate, emerging biomass industries, and intensification of production systems. Research funding will address the need to maintain the trials to serve as current and future platforms across multiple disciplines by maintaining the established rotations. The funding will also support a comprehensive soil analysis of all crop rotation x tillage system for the Elora Research station site.
EVALUATING STRIP TILLAGE AND FERTILITY PLACEMENT TO REDUCE SOIL AND P LOSS
Researcher: Ben Rosser, Ontario Ministry of Agriculture and Rural Affairs
This project will build on previous research investigating the response of phosphorus (P) and potassium (K) and placement in strip tillage systems relative to broadcast and conventional tillage systems; however, the research will be conducted in new areas (Perth, Wellington, Brant, and Oxford counties). Four or five trials will be conducted each year to investigate the ability of strip tillage fertility systems to compete with broadcast fertility systems through evaluating:
competitiveness of fall PK fertilizer placed through strip tiller vs. broadcast and incorporated
competitiveness of PK fertilizer placed with fall strip tillage pass vs. with spring strip tillage pass
importance of planter banded fertilizer in a fall strip tillage fertility system
yield performance of strip tillage versus conventional tillage
Trials will be conducted with co-operators who are under conventional tillage systems and in locations with low P or K fertility. Treatments will investigate a variety of tillage and fertilizer placements methods to answer the above objectives over three growing seasons.
REDUCING PHOSPHORUS LOSSES FROM AGRICULTURAL FIELDS: DEVELOPING SOLUTIONS FOR ONTARIO FARMERS
Researcher: Dr. Merrin Macrae, University of Waterloo
The goal of this project is to synthesize phosphorus (P) loss data (concentrations, loadings, and P form) in surface runoff and tile drainage from Ontario croplands (corn, soybean, and wheat fields) ranging in soil-texture and topography. This Ontario data synthesis will involve generating seasonal and annual water and P budgets from edge-of-field long-term water quality monitoring stations (2011-present). Currently, no such synthesis of Ontario specific data exists in the scientific literature. This dataset will be used to assist with the development and validation of OMAFRA's Phosphorus Loss Assessment Tool for Ontario (PLATO). This tool will be a decision support system for farmers that quantifies the risk of elevated P loss from their farms based on site specific conditions and management practices.
WINTER WHEAT NUTRIENT UPTAKE, PARTITIONING, AND REMOVAL
Researcher: Peter Johnson, Middlesex Soil and Crop Improvement Association
This research will investigate nutrient uptake, partitioning, and removal in wheat to determine current uptake patterns. The information will drive best management practices (BMPs) in nitrogen application recommendations to support increased yields and reduced environmental impact. The research will be conducted across low and high nitrogen regimes, with and without fungicide, across wheat types and differing genetic backgrounds. This will improve the understanding of the N uptake-partitioning dynamic and nitrogen use efficiency. Tissue analysis will include nitrogen, phosphorus, potassium, magnesium, calcium, sulphur, sodium, iron, aluminum, manganese, copper, boron, and zinc.
To learn more about any research project funded through Grain Farmers of Ontario, visit the research project database at www.gfo.ca/research/research-project-database. •