Best practices for the environment
4R NUTRIENT MANAGEMENT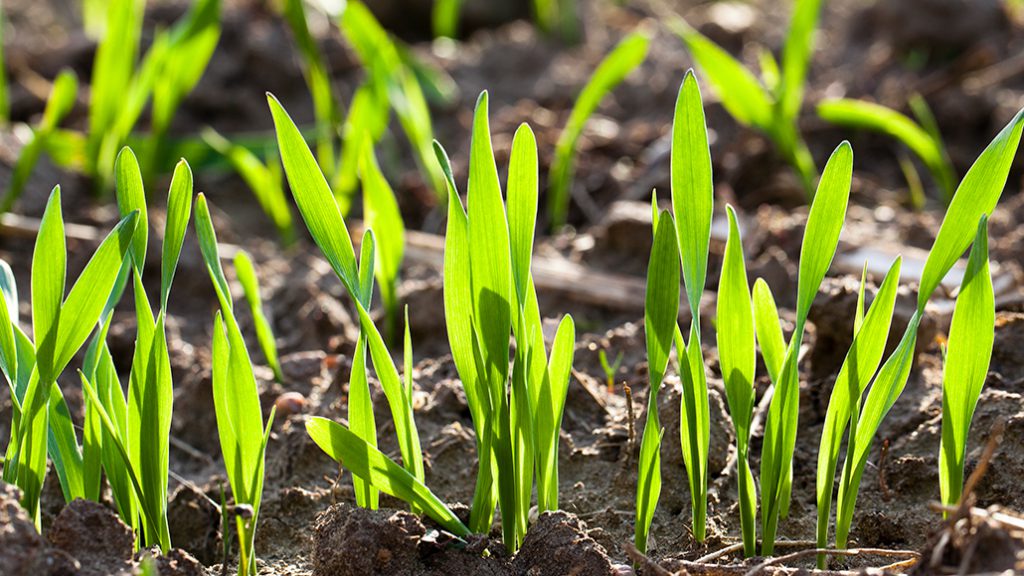 AGRI-RETAILERS AND farm organizations have renewed their support for the 4R Nutrient Stewardship program in Ontario. The program sets out best management practices for fertilizer application: Right Source @ Right Rate, Right Time, Right Place®.
"The concept of 4R is not a complicated one — and that's the beauty of it," says Steph Kowalski, agronomy lead for the Agromart Group. "We are using resources in a manner they are designed to be used in."
CERTIFICATION
Kowalski, who is also a certified crop advisor with the 4R nutrient management specialist designation, says the 4R program is science-based and the 37 audit standards that are used for certification under the program are built on sound agronomy.
"One important thing to highlight is that it is the retailers that are being audited — not the farmers," notes Kowalski. "We are applying the nutrients, we are keeping those field maps of the applied nutrients, we are the trained CCAs to be making these recommendations, we are doing the soil sampling, we know those farms and we are working together to develop those crop plans. Retailers are in a prime spot to provide this paperwork and be audited. If we don't meet the documentation standards, we don't become 4R certified."
However, farmers still have an important role to play in the program. It's their fields where the nutrients are being applied and they reap the economic, social, and environmental benefits of following the recommended best management practices.
"A 4R CCA can recommend practices that respect the science as well as practices that are a good fit for that farmer," says Charlie Lalonde, a consultant with CJ Agren Consulting, who has been involved in introducing the 4R program in Ontario since its inception. "The learning between farmers and CCAs, it all becomes part of the story."
The sustainability story is one that Lalonde believes consumers want to hear, and the 4R program provides the trust and transparency to prove claims being made by farmers and others in the agriculture industry. A good 4R strategy easily explains what farmers are doing and why they are doing it.
RELATIONSHIPS
"In today's world, it's all about metrics and if we can standardize what we are doing in common language then the consumers will understand what we are trying to say with the metrics," says Lalonde.
One example of that is the work that has been done to reduce phosphorus runoff into the Great Lakes. Algae blooms during the summer are a highly visible sign that there is a problem with the water. The 4R program ensures that nutrients are applied correctly, only if needed, and during a time when the risk of runoff is reduced. Research conducted by the Canadian 4R Research network found that Ontario corn producers can reduce phosphorus losses to water by up to 60 per cent by sub-surface banding fertilizer instead of broadcasting.
"We want to control water pollution and there needs to be visibility so that the general public can easily recognize that the related farm is attempting to improve things," says Lalonde.
Kowalski points out that we already have issues with consumers around GMOs and glyphosate use. Being proactive in promoting our use of the 4Rs is a unique opportunity to control the discussion about nutrient use with the public and government. She believes other retailers should take the time to get certified and encourages farmers to speak with their CCAs about what 4R looks like at their business.
An extended Memorandum of Cooperation (MOC) between Fertilizer Canada, Grain Farmers of Ontario, the Ontario Agri-Business Association, the Ontario Ministry of Agriculture, Food, and Rural Affairs, the Ontario Federation of Agriculture, and the Christian Farmers Federation of Ontario was signed to formalize the promotion and advancement of sustainable agriculture over the next three years.
Fertilizer Canada is the point of contact for retailers looking to get involved with the 4R program. A pre-audit is offered to let them know what areas they will need to build on to pass the formal audit. Certification is an opportunity for retailers to highlight that they are offering their customers environmentally sustainable nutrient management advice while also improving profitability for farmers.
More information is available at fertilizercanada.ca.
Learn more about the 4R program from Steph Kowalski and Charlie Lalonde on the GrainTALK podcast. Go to www.gfo.ca/podcasts and look for Episode 19.
This article features a Grain Farmers of Ontario Market Development-Sustainability initiative. •