Business side: Farm advisors
CONVERSATIONS WITH BUSINESS EXPERTS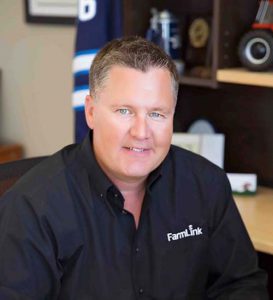 (J.M) WHAT ROLES CAN FARM ADVISORS HAVE AS PART OF A FARM MANAGEMENT TEAM?
(C.C.) Farm advisors offer a specific area of expertise that can compliment an internal farm management team. Many advisors specialize in a specific area, such as accounting, finance, insurance, law, management, human resources, succession, transition, tax planning, grain marketing, and business management.
We often talk about the role of a "trusted advisor", and it takes a long time to get to that level. But once there, an advisor can act in many different roles, sometimes as the "sounding board", or a seat at the board table — in the kitchen or elsewhere. An advisor role can often evolve into a trusted confidant. Other times, advisors take on the role they are hired for, such as managing the farm's grain marketing because that's their expertise, and the farm manager looks after the rest.
No matter what the profession or area of expertise, a farm advisor is someone outside of the family that can be trusted.
WHAT MAKES A GOOD FARM ADVISOR?
Someone who asks questions and gets the farm manager thinking. Planning ahead is essential to managing a farm, so getting farmers and their families to think about where the operation is going to be in five or 10 years should always be on the list of questions. Sometimes these discussions can be uncomfortable, but necessary. Running a farm is complicated and can be emotional, but a good advisor will understand that.
Some of the best advice an advisor with a good network can offer is a referral to another professional in an area the farm needs help in. Farm advisors can't be all things, we need to know when to offer our professional opinion, and when to bring in others.
Regular check-ins are also important. Depending on the topic, quarterly meetings are always a good standard while some advisors will need to meet more frequently, depending on their level of involvement on the farm management team.
HOW CAN GRAIN FARMERS PRIORITIZE THE ADVISORY SKILLS NEEDED ON THEIR FARM MANAGEMENT TEAM?
This will vary for every farm. I often suggest farmers decide what they are good at, and what they like doing — then consider getting help in the areas they don't like. From agronomist to mechanic, and business management to marketing, there are so many decision areas farmers can outsource to a trusted advisor.
In my opinion, the priority of any business should be the financials. A farm manager should have a firm understanding of their financial position, and if they don't, start with an advisor. From there, consider human resources. Farmers should ask themselves who looks after their team? And more importantly — who looks after them. Farm management encompasses every aspect of the farm. Farmers need to be honest with themselves and their team, identifying their business strengths and weaknesses, and seek out the right advisor or skill set needed to manage the farm.
Farm transition is definitely an area where farmers should consult an advisor. Many Canadian farms are set to change hands over the next 10 to 15 years. Each operation is unique, and for many, farm transition is the most daunting management task. An outside perspective is invaluable. I recommend bringing in an experienced advisor with no ties to any family, history, or internal issues. A good financial advisor is also important in transition, with so many tax structures and methods to consider.
WHERE CAN FARMERS FIND THE RIGHT FARM ADVISOR?
The Canadian Association of Farm Advisors website (cafanet.ca) offers a list of local, reliable, professional advisors across many disciplines. These advisors are passionate about agriculture, understand farming and offer a great network to bring the right management team to any farm. Many provincial ag ministries also have extensive resources available on their websites. •