Business side: Go global to expand
CONVERSATIONS WITH BUSINESS EXPERTS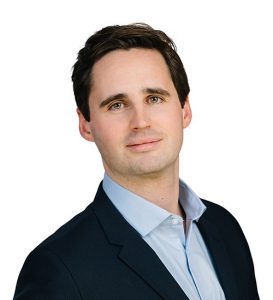 (J.M) CAN YOU EXPLAIN WHAT GLOBAL MARKETING OPPORTUNITIES ARE AVAILABLE TO CANADIAN GRAIN FARMERS?
(R.R.) Today's global marketplace for commodity exports is highly competitive. Canadian agriculture's greatest strengths and differentiators are our people and the exceptional, world-renowned quality of our products. Our greatest opportunity as an industry is to expand our trade horizons and seize new market opportunities by exporting these strengths to create a more sustainable future for Canadian agriculture.
The entire agriculture value chain can benefit from increased trade, diversified global relationships and simplified processes. More trade will create a boomerang effect on the demand for our Canadian farmers and their globally-reputed commodities.
We believe there is an untapped opportunity for the Canadian agriculture industry to complement their trade mix and expand beyond traditional markets like the U.S. and China. Exploring opportunities in new and emerging markets with high growth economies have the potential to increase demand for high quality Canadian commodities as it diversifies our risk profiles and delivers potentially greater returns to producers.
HOW CAN FARMERS FIND NEW EXPORT MARKET OPPORTUNITIES FOR THEIR PRODUCTS?
Grain farmers are primarily focused on managing their farms and producing high quality crops. Meanwhile, grain buyers, processors, and exporters play a key role in pursing and selling those commodities to diversified markets. Anyone along the value chain could benefit from RBC's new Go Global program.
RBC's Go Global™ program helps our clients navigate global markets – whether they're learning and exploring new markets or looking for their next trading partner. Farmers, grain buyers, processors, and exporters can search products they are looking to export to receive insights and suggestions on the top countries to do business with. They can also connect with new customers and partners that can facilitate new market entrance where there is demand for their product.
The program offers digital tools and resources to help businesses explore and gain access to more than 190 markets, connect with more than 15,000 vetted importers and exporters to secure trading partners, and offers businesses export knowledge and financing solutions to help our customers be successful in global markets.
Farmers, or anyone in the grain trading business, can learn more about RBC's Go Global program by speaking with an RBC Agriculture Account Manager or by visiting https://rbcglobalconnect.rbc.com.
WHY SHOULD FARMERS CONSIDER GLOBAL GRAIN MARKETING?
Industries around the world — including agriculture — are increasingly impacted by market volatilities, geographical issues, and climate-related adverse events. In this environment, exploring new and diversified markets beyond traditional trade channels can help farmers and agricultural companies maintain operational continuity and hedge against some of the risks presented by these macro issues, including trade sanctions and market pricing.
WHAT ADVICE CAN YOU OFFER FARMERS OR AGRI-BUSINESSES LOOKING AT EXPANDING THEIR BUSINESSES OR MARKETING OPPORTUNITIES?
Have a clear understanding of your short- and long-term business growth objectives. Know where your business is today and where you want to be in five and 10 years. Have a plan to reach those growth objectives with clearly identified goals that will help you remain focused on your investments and guide your marketing decisions as you expand domestically and/or globally.
Create a market entry plan. Just like a business plan, a market entry plan will help guide expansion. Business advisors or programs like RBC's Go Global can help farmers with background research, information and advice to create and implement a strong market entry plan.
Don't go at it alone. If you aren't sure where to start, contact a farm or financial advisor. Ask questions about resources, required skills, time commitments, etc. Expanding your business can be challenging and having the right team can make the difference between frustrating and rewarding. •