Go fast, go green
ETHANOL-BASED FUEL AT THE HONDA INDY TORONTO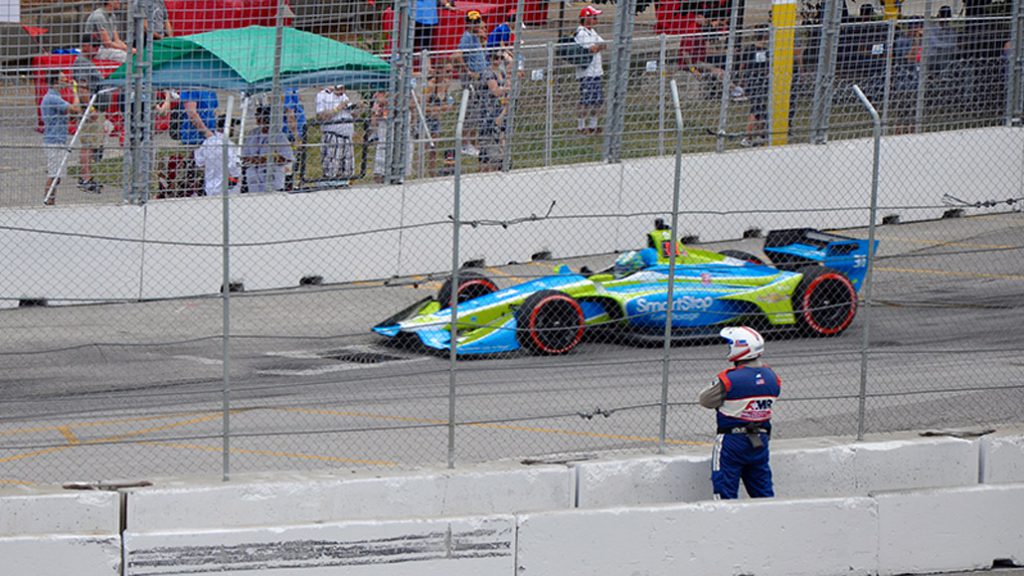 THE TINIEST TWEAK to an ethanol-burning Indy car, one of auto racing's best examples of finely tuned technology, can have a huge impact on performance.
Racing crews spend untold resources seeking an edge in the likes of body design, engine calibration, and braking systems to knock as little as a fraction of a second off a lap. Even that fleeting moment can be the difference between a coveted checkered flag and all the trimmings that go with it, and running behind with the rest of the pack.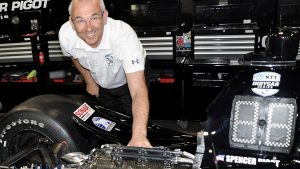 So, it was understandable that NTT IndyCar Series' corporate decision last fall to change the sole supplier of its fuel — the lifeblood of an Indy car — raised eyebrows among the sector's entire value chain.
NEW PARTNERSHIPS
Here's what happened. With the stroke of a pen, the Indianapolis-based IndyCar organization ended its age-old fuel supplier relationship with racing stalwart Sunoco. Instead, it opted to take on Speedway LLC, owned by oil giant Marathon Petroleum Corporation.
Interestingly, Speedway had no experience specifically with IndyCar fuel, an E85 mix (83 per cent corn-based ethanol, 15 per cent extra high-octane carbon-based gasoline and two per cent denatured alcohol) that runs through the cars' 550-700 horsepower engines.
But Marathon, with a presence in 35 states, certainly knows E85 fuel, whose main feedstock is sourced from Midwest U.S. corn producers.
And in July, just past the halfway mark in this season's 17-race season, participants and officials involved in the Streets of Toronto IndyCar race, made it sound like the new fuel has made friends.
"It's performing very well, it burns clean, there's been no hiccups," American driver Graham Rahal said in the paddock before qualifying for the race. "I was always a Sunoco guy, but I haven't noticed any difference in fuel."
That kind of driver and crew acceptance are critical measuring sticks for IndyCar managing director of engine development Darren Sansum. One of his jobs this year was to ensure the smooth transition between Sunoco and Speedway.
He and other IndyCar officials described the change as more of a business decision than a performance matter. That raised questions about Speedway's ability to create a blend that worked as well in Indy cars as its predecessor.
But that question is no longer heard.
"We introduced it with zero glitches in pit row," says Sansum. "We've had no complaints. We had to make some tiny adjustments to the fuel calibration, but that's it. The manufacturers have been very happy. We designed it to perform the same as last year's fuel [from Sunoco]."
CONSUMER MARKET
Sansum and Bill Van De Sandt, senior director of operations for IndyCar explain that the decision to change had a lot to do with exposure. Speedway gave the IndyCar organization unprecedented exposure in the consumer market.
Speedway is the second largest company-owned and -operated convenience store chain and gas chain in the U.S., with almost 4,000 stores across the country.
Comparatively speaking, the IndyCar organization doesn't use much fuel — about 150,000 gallons a year. But it's a high-profile user, and lends credibility to Speedway's street product.
When the change in suppliers was announced, Mark Miles, CEO of Hulman & Company, which owns IndyCar and Indianapolis Motor Speedway, commented on Speedway's "large national footprint along with the desire to establish a partnership with the IndyCar Series and its many events reaching millions of consumers."
Tony Kenney, president of Speedway, called the IndyCar series "a great way to showcase Speedway's brand and quality fuel offerings, including the fuel that will power the race cars at each event."
Both racing fuel and consumer fuel are E85. Sansum says the big difference is in the carbon-based portion of the blend. For the street market, octane levels go as high as 93, depending on the grade.
In Indy cars, it exceeds 100.
"It's like rocket fuel," jokes Sansum.
ETHANOL
The constant in both the consumer version of Speedway fuel and IndyCar fuel is the ethanol portion. Ethanol, also known as ethyl alcohol, is a chemical, and is just about the same no matter where it comes from or its source — including corn, sugar cane, or sugar beets. Speedway gets about 75 per cent of its ethanol from just three Midwest U.S. suppliers, from Ohio, Wisconsin, and Indiana. They get their raw product from American corn producers, and blend fuel in the company's home base of Catlettsburg, Kentucky.
IndyCar brought about 7,000 gallons of E85 fuel from Indianapolis to Toronto for the race. Crews used about half of it; the rest was for the race at the Iowa Speedway the following week. It was much more efficient to bring it all to Toronto than to go back to Indianapolis for the Iowa portion.
And certainly, efficiency is on the mind of the entire organization, on and off the track. Officials like that ethanol is a renewable fuel with a better carbon footprint than gasoline.
"Racing has always been about innovation," says Sansum. "Environmentally, we need to be seen as leading, as being able to go fast, and go green."
And for his part, Van De Sandt, an Ohio native, likes ethanol's homegrown connection to agriculture.
"It's amazing that we can create renewable energy out of corn or out of other commodities that farmers grow," he says. "It's great science, and a good sign to people that ethanol works in such a high performance engine as an Indy car. From a cost and clean-air standpoint, it's a very good fit."
CONNECTING WITH RACE FANS
Grain Farmers of Ontario was a sponsor of the 2019 Honda Indy through the Good in Every Grain campaign. The Growing Connections 53' trailer exhibit was parked in Thunder Alley to showcase the connection between grain farmers and race fans.
All the Honda Indy cars run on an E85 ethanol blend, and many race fans were unaware that ethanol can be made from Ontario grain corn.
Grain Farmers of Ontario staff talked to race fans about how ethanol is made and the benefits this has on our environment, specifically on reducing greenhouse gas emissions. Many visitors were surprised to learn all Ontario gas pumps are providing gasoline ethanol blends up to 10% ethanol, and many asked why the ethanol fuel blends were not higher in the province. Visitors also asked questions about engine corrosion, how the use of corn for ethanol affects food prices, and what the future of ethanol production is.
The Growing Connections exhibit also featured fun, interactive elements for young race fans — including video trivia games, corn hole, and grain and racecar related giveaways. •