Business side: Cost-share programs
CONVERSATIONS WITH BUSINESS EXPERTS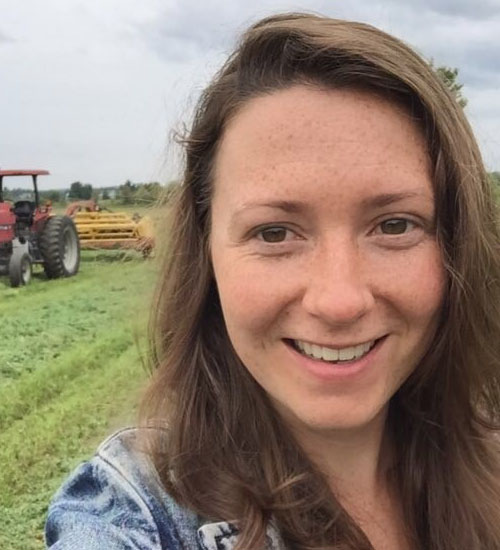 (J.M.) WHAT COST-SHARE PROGRAMS ARE AVAILABLE TO ONTARIO GRAIN FARMERS?
(A.S) Ontario Soil and Crop Improvement Association (OSCIA) is currently delivering three programs open to Ontario farmers.
Lake Erie Agricultural Demonstrating Sustainability (LEADS) — an environmental stewardship program delivered under the Canadian Agricultural Partnership (the Partnership), this cost-share program targets phosphorus reduction initiatives by farmers in Ontario's Lake Erie and Lake St. Clair watersheds. LEADS funding is available to farmers who have used a Farmland Health Check-Up (FHCU) risk assessment tool to identify Best Management Practices (BMPs). Applications opened January 15, 2020, close when the funding is fully allocated, and will be assessed using the information in the farmer's FHCU. Approved projects will receive cost-share funding between 45 and 65 per cent, in proportion to the level of risk identified in the FHCU.
Species at Risk Partnerships on Agricultural Lands (SARPAL) — an Environment and Climate Change Canada initiative, this program works with farmers to support the recovery of species at risk on agricultural land. SARPAL funds conservation actions by farmers or landowners and is currently focused on supporting 12 target species at risk in Ontario. The next SARPAL intake will open on March 1, 2020 and close when the funding available is fully allocated, or December 15, 2020 at the latest.
Canadian Agricultural Partnership — our largest cost-share program is the Canadian Agricultural Partnership. This five-year federal-provincial-territorial initiative is designed to strengthen the agriculture, agri-food and agri-based products sector and increase its competitiveness, prosperity and sustainability, including through enhancement of soil health and water quality. Intake applications were open in January 2020 and are now closed.
WHAT ARE THE REQUIREMENTS TO ACCESS COST-SHARE PROGRAMS?
Requirements vary depending on the program or priority area within a program. Farmers should always check the current and specific requirements carefully for the project category they are applying to. If you're unsure about meeting the requirements, contact your regional OSCIA field staff member.
A valid Farm Business Registration number or a valid cultural or religious exemption is required for the three programs OSCIA is currently delivering.
Farmers should also check the workshop requirements of a program. A fourth edition Environmental Farm Plan (EFP) certificate and verified Action Plan are required for applications to environmental stewardship project categories of the Partnership, LEADS, and SARPAL. All economic development project categories require completion of the Growing Your Farm Profits (GYFP) workshop within the last five years. Some protection and assurance project categories may require an applicable biosecurity workshop be completed.
The LEADS program also requires an FHCU, completed by the farmer with a participating certified crop advisor or professional agrologist. This is an assessment tool used to determine the farmland's environmental risk and the BMPs that can mitigate it.
SARPAL also requires successful applicants to enter into a Conservation Agreement with Environment and Climate Change documentation. This is an agreement to maintain and monitor the project implemented for a fixed period of time.
For more information on cost-share programs, requirements and application deadlines, visit www.ontariosoilcrop.org/oscia-programs.
WHAT PROGRAMS DO YOU RECOMMEND FOR FARMERS INTERESTED IN IMPLEMENTING NEW PRACTICES OR RESEARCH TRIALS ON THEIR FARMS?
All BMPs supported by cost-share programs are based on research findings. The financial support provided by cost-share is a great way for farmers to implement a new practice that may otherwise be cost-prohibitive. OSCIA is also delivering a new applied research program, On-Farm Applied Research and Monitoring (ONFARM). This is a new four-year initiative funded by the Partnership. Through the program, BMPs will be tested that are most relevant for Ontario farmers. Field trials will be established on 25 farms across the province to enhance the knowledge of BMPs' effectiveness in various soil types and under different cropping systems. Verification and validation of soil health indicators will also be conducted at these sites, and data analysis will determine multi-year crop and economic effects of the selected BMPs. For more information on this program, visit www.ontariosoilcrop.org. •