All opinions count
FROM THE CEO'S DESK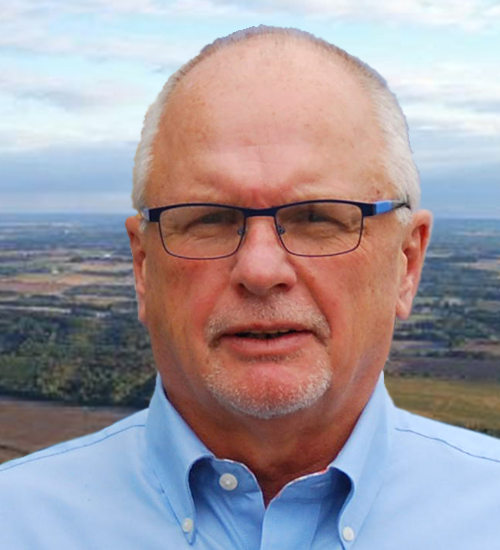 WE ARE DEFINITELY a group with varied opinions here at Grain Farmers of Ontario. As I cross the province each year in January for the Annual District Meetings, it is always interesting — to put it mildly — to hear the different views expressed from district to district.
There are so many issues and opportunities that we deal with day-to-day and it is striking to see how each district is unique in its approach to these issues and the way it prioritizes them.
From a macro perspective, it's not surprising that the top issue is farm income protection in the form of a trade war fund to support farmers suffering because of actions by governments, either domestic or international, that have distorted grain prices. The second issue is the need to reform or modernize the Business Risk Management suite of programs to be more relevant. And the third issue is increasing costs for farmers, especially the introduction of the carbon tax with emphasis on the additional costs it adds to grain drying.
In response to those issues, there is also a diversity of opinion on where the emphasis of Grain Farmers of Ontario should be. Some districts were adamant that there be a continued or increased focus on government relations. Others pointed to public trust programs as a priority. We heard from farmer-members on the importance of the market development and market access programs we run, of the vital role research plays, and how farmer-member communications need to be a priority. And we continue to work on all these areas on our members' behalf.
Your Grain Farmers of Ontario Board of Directors takes into consideration all of these diverse opinions, which includes resolutions from the AGM or semi-annual meeting, and sets out how the budget is directed from those considerations. Additionally, the board takes these priorities and opinions into account as Grain Farmers of Ontario's strategic plan is developed every few years. You can see the diversity of issues reflected in the goals and objectives that the organization is committed to. You can read our current strategic plan here: https://gfo.ca/about/.
At the meetings, we presented our budget break down. The "slices of the pie" that represent the budgets for each of our program areas are all very different, but a small piece doesn't represent less time or energy on that area. Some problems are not solved with large spending. No matter what the piece of pie looks like, our programs continue to be aligned to our strategic goals and we all work together across teams to find new ways of meeting those goals.
Whether our members want to get further insights into where their checkoff fees are going and where we are seeing successes in our programs, or whether they want to connect with their staff and see snapshots of the work being done on their behalf, or whether they have questions and want their voices heard, the district meetings are one of the best ways to do all of those things. I was glad to see the members who were able to take time and join us in their district.
I want to offer congratulations to our returning directors, a new director, and to all of our delegates. We have a lot of work to do in the next year, and we look forward to working with all of you as we continue to represent our farmer-members' interests, create programs that help them build successful businesses, and bring a unified voice to the province and beyond. •