Ethanol and E15
BREAKING DOWN THE MYTHS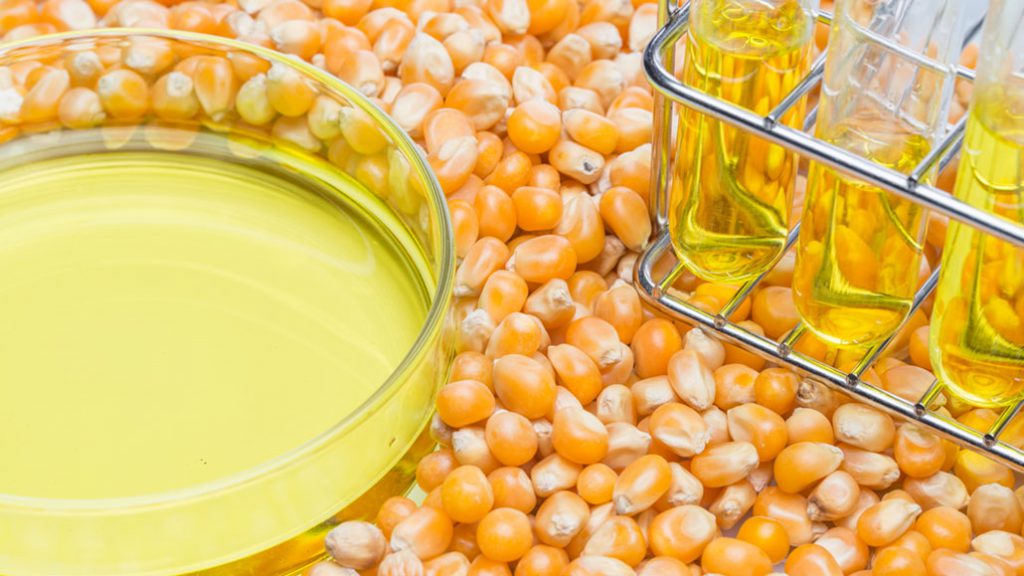 IT'S A NEW decade, the long-awaited 2020, a time to reflect and measure where we are compared to the expectations we set years ago. Nowhere else is this as poignantly clear as with the environment and climate change. Sustainability cannot be ignored, be it by governments, businesses, industry, or an entire generation (look at Greta Thunberg). Almost daily, bold headlines, tweets, politicians from all levels of government are converging when it comes to fighting climate change, how to do it best, and what progress we have, can, or should be making.
For Canada and Ontario, the need to balance environmental urgency with economic pragmatism is real. An Ipsos poll conducted in December 2019 found that 71 per cent of Canadians believe the country needs to take the lead globally on the fight against climate change, and 76 per cent believe the country needs to be doing more on the issue as a whole. However, Canadians also are feeling pessimistic in the climate fight, with 58 per cent believing the solutions will cause economic hardship. We want action but know that action will be difficult. This holds especially true for fossil fuel use and greenhouse gas (GHG) emissions from transportation.
To date, nothing has been as effective in reducing transportation sector GHG emissions as regulations that guarantee the use of cleaner, renewable fuels, like ethanol. Ethanol is a renewable fuel made from corn that can reduce greenhouse gases over 60 per cent compared to traditional gasoline. Ontario already requires gasoline to contain 10 per cent ethanol and has proposed an increase to 15 per cent ethanol content (E15). And, unlike more complex and costlier environmental policies, we know ethanol works. We know, not from a scholarly paper or new, untested technology — we know from experience.
In the 2000s, Canada was in the midst of a major recession, and Ontario was particularity hard hit. At the same time, environmental concerns like acid rain and smog days were becoming increasingly dangerous. By 2005, there were 53 days of smog advisories in Ontario issued by the Ministry of Environment spurring calls for action. Then, less than a decade later in 2014, that number went down to zero. Why? Government policy. Ontario's government made two pivotal policy choices: the elimination of coal power plants and the commitment to reduce heavy-emitting fossil fuel by mandating the blending of 5 per cent ethanol in gasoline. Ontario's ethanol mandate evolved into policies adopted at the federal level as all major parties supported and passed additional legislation to mandate and expand the ethanol industry.
What worked in 2004 can work today. In November 2018, the newly elected Ontario Government released its environment plan, which included a commitment to move to a 15 percent ethanol blend (E15) in gasoline by 2025. The E15 mandate would cement Ontario's position as a leader in ethanol use and production, expand corn markets, boost rural economies, and make Ontario's gasoline among the cleanest in North America. However, two years later, Ontario's E15 consultation continues to be in consultation, and other provinces are seizing their chance to increase ethanol blending and boost local production, namely Quebec, in 2019, and Manitoba in January 2020.
Policy anchors investment, and the race is on. So, given Ontario is already in front of the pack with E10, what's the hold-up on E15? Simply put, misinformation. Most Ontario drivers already have ethanol blended into their gasoline. Many don't think about how ethanol helps the environment and supports farmers with every fill-up. Policy is half of the equation; the other is public awareness and education. To move forward, we have to break down the myths of ethanol, especially those being propelled by either old or biased information.
TRUTH: ETHANOL AND FARMING GO HAND-IN-HAND
Ontario's ethanol industry buys 110 million bushels of local Ontario corn every year. And, 90 per cent of ethanol used in Ontario is made in Ontario from local corn. That's 1.2 billion litres every year.
TRUTH: ETHANOL IS GOOD FOR THE ECONOMY
Ontario's ethanol industry generated $1.5 billion in economic activity in 2016. Today, it accounts for $1.75 billion. With a well-designed E15 mandate the Ontario ethanol industry would have up to a $3.7 billion annual economic impact. It's an impressive industry trajectory, free of subsidies, that provides some of the highest paying jobs in rural communities.
TRUTH: ETHANOL IS FRIENDLY ON YOUR ENGINE AND YOUR WALLET
Ethanol is a high-octane fuel, and E15 is compatible with modern car engines. The United States Environmental Protection Agency approved the use of E15 in vehicles built in 2001 and newer, and drivers in America have driven over 1 billion miles on E15 without incident. Ethanol also costs less than gasoline — by about 20 cents per litre — helping drivers save money at the fuel pump.
TRUTH: CLEANER FUEL MEANS CLEANER AIR
Ontario ethanol made from local corn reduces GHG emissions by up to 62 per cent compared to gasoline. Across Canada, blending biofuels has reduced GHG emissions by a remarkable 4.2 megatonnes annually — that's the equivalent of taking one million cars off the road. Ethanol also reduces toxic tailpipe emissions linked to disease.
Understanding is the key to progress. Farmers, production workers, truck drivers, engineers and specialty tradespeople, even the corner store and coffee shop up the street — they all know the value a local ethanol plant creates. Ontario is poised to move to E15 by 2025 and can achieve the maximum economic benefits of doing so, but we are all going to have to do a better job of understanding and pushing for it. •