Clean growth
SUSTAINABLE FARM PRACTICES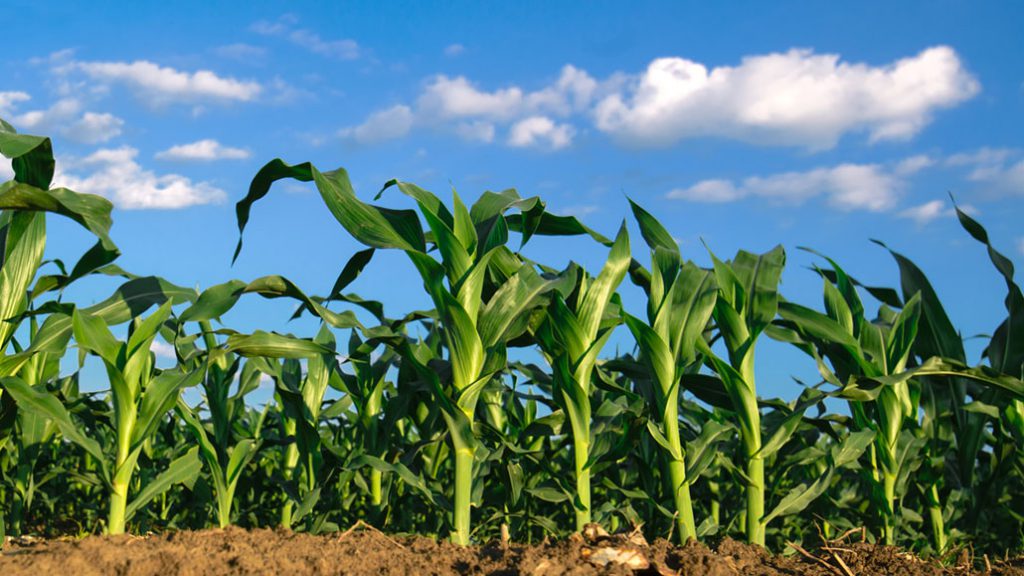 BUSINESS STRATEGIES THAT are good for the planet and good for the pocketbook are not a novel approach for farmers. Farm businesses rely on healthy soil, water, plant diversity, vegetation cover, reliable and efficient energy sources, climate, and beneficial ecosystems to produce a crop every year.
Farmers continuously look for and adopt new technology to maximize efficiencies and employ practices to achieve results that are good for their farm and good for the planet including healthy soil, water protection, and energy efficiency resulting in reduced greenhouse gas (GHG) emissions.
Knowledge and research on these sustainable production practices is continually developing and employed by our farmer-members.
Grain Farmers of Ontario supports a number of initiatives and invests in research dedicated to improving sustainable production practices for farmers and to help them incorporate these evolving practices on their farms. Communicating this knowledge to farmer-members is one of the strategic priorities of Grain Farmers of Ontario. Here are a few examples.
HEALTHY SOIL
Grain Farmers of Ontario invests in research into practices that farmers can implement on their farms to improve soil quality as well as reduce erosion. Making sure farmers get their hands on the knowledge is just as important as developing the research, and that knowledge transfer happens in many ways. For example, in a recent Grain Farmers of Ontario GrainTALK podcast Dr. Laura Van Eerd, researcher at the University of Guelph Ridgetown Campus, and Anne Verhallen, soil management specialist with OMAFRA, shared information for farmers on soil health including Van Eerd's 6Cs: continuous living plants; composts and amendments; cover crops; crop diversity; conservation tillage; and compaction reduction.
PROTECTING WATER
Farmers take their responsibility to protect water seriously. As active supporters of the Lake Erie Action Plan, Grain Farmers of Ontario has provided leadership in developing the Cover Crop Action Plan which has increased farmer knowledge about the value of cover crops in their production system and helped increase the adoption of cover crops across Ontario. The benefits of cover crops are numerous and include helping to store water during heavy rainfall events, decreasing nitrate loading from tile drained systems, building resiliency during extremely dry weather, and sequestering carbon.
NUTRIENT MANAGEMENT
The 4R Nutrient Stewardship Strategy is based on four principles to nutrient application — the right source, at the right rate, at the right time and in the right place. The program can assist farmers in improving nutrient management on their operations and reducing GHG emissions. Grain Farmers of Ontario is part of a multi-stakeholder effort in partnership with the Government of Ontario to roll out the 4R program to farmers across Ontario.
SUSTAINABLE FARM PRACTICES
There is a lot of interest in farm practices these days. Consumers are keenly interested in how a farmer grows their crop, manages their land, protects soil and water, and how the farmer tends to the ecosystem on their land. Some of this interest is driven by marketing campaigns to consumers by brands who want to differentiate their products to consumers, and some of this interest is prompted by special interest groups attempting to change public policy. However, it's important that consumers are getting balanced and accurate information.
To meet this objective, Grain Farmers of Ontario has invested in the SAI Platform, an online tool for farmers to communicate their sustainable production practices to food companies interested in quantifying sustainability practices for their consumers. The SAI Platform is a non-profit network of more than 100 members from across the value chain including farm organizations and farmer cooperatives, manufacturers, processors, and retailers.
As policy makers embark on growth strategies that affect agriculture, it's important to take stock of the enormous work that is being done on the farm, the laws that are currently in place to protect the environment and the research and technology in the pipeline that will result in more improvements on the farm. Clean growth may be a new concept, but it is not a new approach for farmers. •