Looking back
10 YEARS OF GOVERNMENT RELATIONS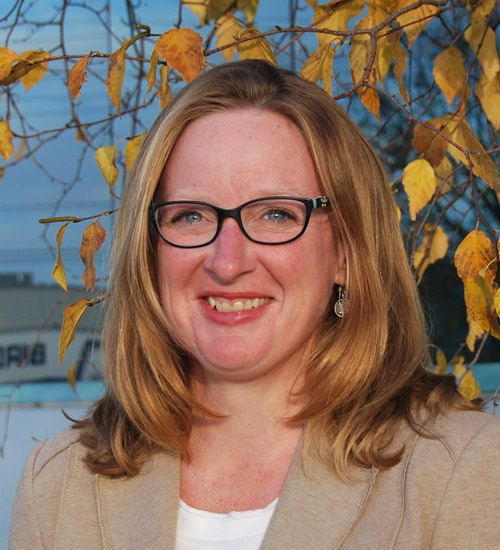 In recognition of Grain Farmers of Ontario's 10th anniversary, Ontario Grain Farmer is talking to staff about the impact that the organization has had. This month we sat down Deb Conlon, manager of government relations at Grain Farmers of Ontario, to look back at the Grain Farmers of Ontario government relations initiatives over the past 10 years.
[OGF] ONE OF THE MAIN DRIVERS BEHIND THE MERGER OF THE CORN, SOYBEAN, AND WHEAT LEGACY ORGANIZATIONS 10 YEARS AGO WAS FOR ONTARIO GRAIN FARMERS TO SPEAK WITH ONE VOICE TO GOVERNMENT. WHY DO YOU THINK THAT WAS IMPORTANT?
[DC] I would say it was probably the most important reason to amalgamate the three organizations. Not only did we bring the resources of three organizations together, we brought the voice of the farmers from three organizations into one. The three legacy organizations had basically the same objectives but were communicating them all a bit differently. That made it difficult for governments to understand, interpret, and deliver on those objectives. The force that we have now, having everybody under one tent, sending one singular message, is incredible.
If you take our commitment to the Lake Erie Action Plan, for example, the government would have had to speak to three different organizations to try to get consensus. Instead, they consulted with one organization that represented all the farmers' interests, and we could make a decision about what we could commit to and then move on.
Having all the resources available under one roof is also really important. We have a chief economist who can give us a picture from a whole farm perspective and communications, market development, and research departments — strengthening all of those shared resources makes our government relations stronger too.
YOU MENTIONED GRAIN FARMERS OF ONTARIO'S COMMITMENT TO THE LAKE ERIE ACTION PLAN AS A SUCCESS. WHAT ELSE CAN YOU POINT TO AS A WIN FOR OUR FARMER-MEMBERS?
Over the last 10 years, we've had an Ontario government that was less connected to agriculture and openly said it was an activist government. Having one collective voice where we could talk about our commitments to the environment and the issues that were important to that government in Ontario, with the strength of all the members behind us, I think positioned Grain Farmers of Ontario as an organization that was solutions-oriented, and didn't need to be regulated unnecessarily. I think you can see that a number of proposed regulations were attempted, but not put in place.
Other successes we can point to include the commitment to increasing the ethanol mandate and now the first biodiesel mandate. Those commitments are good for our farmer-members and the environment.
The risk management program, while not perfect, was threatened to be scrapped a few times, but we still have it, and we now have a commitment to increase it by $50 million, so that's a success.
WHAT DO YOU SEE AS THE PRIORITIES FOR GRAIN FARMERS OF ONTARIO IN TERMS OF GOVERNMENT RELATIONS FOR THE NEXT 10 YEARS AND BEYOND?
The feedback that we got from the most recent district meetings was that there is a desire to see a bigger investment in government relations going forward. We need to use the resources that we have — our chief economist, our agronomist, our communications team — to continue making ourselves heard and wade through this new regulatory environment that we find ourselves in, where government is examining what farmers do and how they do it under a much closer lens.
There is a whole new trade world and a lot of uncertainties, and business risk management programs will play a larger role in dealing with that uncertainty. So that will be a big focus going forward.
We will continue to advocate for the things that are important to our farmer-members — we have a cordial relationship with government, and we are a respected stakeholder. We get invited to the table because they want us on side, but they know that we will stand up for our farmer-members and won't just give in.
Hear more from Deb Conlon about 10 years of Government Relations in this episode of the GrainTALK podcast. •