Growing acceptance
AFRICA WARMING UP TO AGRICULTURAL BIOTECHNOLOGY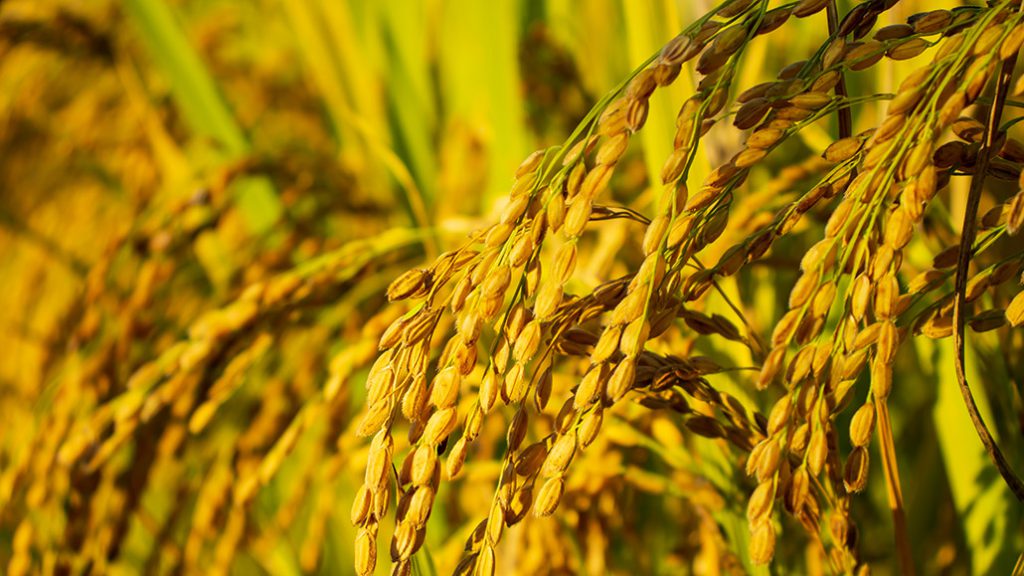 NORTH AMERICA'S QUARTER-century of positive experiences with agricultural biotechnology appear to finally be driving more acceptance by consumers and governments at home and especially abroad. Africa, which has long taken a cautious approach to genetically modified crops, is opening up more in its bid for greater efficiency and sustainability, and to bring long-awaited health benefits to its citizens.
The past six months in particular have seen a significant uptick in GMO crop activity and in changing attitudes towards biotechnology. African countries are breaking away from their traditionally staid positions, driven by their observations of farming in countries such as Canada that have adapted to modern technology.
They are further emboldened by Brexit. They believe that Britain's difficult departure from the European Union's grip signals that the days of kowtowing to biotechnologically conservative Europe are over.
"Countries have watched what's happened in Canada and the U.S., and seen there's been nothing wrong," says global agricultural biotechnology authority Dr. C.S. Prakash of Alabama's Tuskegee University. "Europe has been a stronghold against agricultural biotechnology and Africa has been sitting on the fence. But with Brexit, African countries see an example of how a country can make its own policies. There's not as much baggage. A remnant of colonialism is disappearing."
LESS FEAR
Vancouver Island University faculty member Robert Wager, one of Canada's leading agricultural biotechnology observers, says that while European politicians keep up their anti-biotechnology façade, the public there is less fearful than ever. New gene editing techniques such as CRISPR are seen more favourably. And as for Africa, he agrees the continent is done following Europe, regardless of traditional trade connections.
"Africa sees biotechnology as a vital component to help with food security and help address food shortages," says Wager. "It's willing to sacrifice some potential export markets to Europe to feed its own people."
Two of the most significant measures in agricultural biotechnology acceptance in Africa were realized as 2019 came to an end. First was Nigeria's National Biosafety Management Agency approval of Bt cowpea, the first of its kind. This crop had been developed over nearly a decade by West African scientists, to fight a pod borer that can claim up to 90 per cent of a cowpea crop. Conventional crop protection called for a half-dozen or so pesticide applications per growing season; the new variety, called Sampea 20-T, needs just two applications, mainly to control other pests.
"This is huge for Nigeria and West Africa," says Wager. "Cowpea is such an important protein source for people there."
FEWER RESTRICTIONS
Next came word that Kenya — one of Africa's most important agricultural countries —would permit Bt cotton to be grown. The crop resists damaging and sometimes devastating pests such as the bollworm (other Bt crops in development fight the stalk borer and fall army worm). Previously, Kenya had permitted Bt cotton research to take place within its borders but growing and commercializing the crop was forbidden.
The news received high praise from Kenyan biotech advocate and Global Farmer Network member Dr. Gilbert arap Bor, who grows maize and vegetables near Eldoret. He says farmers' experience elsewhere with Bt cotton showed there was no cause for alarm. Indeed, virtually all of the cotton grown in India, South Africa, and the U.S. is genetically modified in this way.
"Genetic modification has allowed farmers to grow more cotton on less land, using less herbicides, making producers more efficient, keeping consumer prices low, and relieving environmental stress," he says. "There are really no downsides."
Bor expects the ripple effect to be significant, as an estimated 200,000 Kenyan farmers line up to grow Bt cotton and cotton mills reopen. And he wants the government to push forward with genetically modified cassava and maize.
Next, a green light for Golden Rice followed in the Philippines. The nation's Department of Agriculture's Bureau of Plant Industry ruled that the genetically engineered, vitamin A-enabled crop (so named 'golden' rice because vitamin A gives it its yellow colour) is "as safe as conventional rice."
Vitamin A deficiency causes a host of debilitating and sometimes fatal conditions including blindness and death. It's rare in the western world, including Canada, where a balanced diet provides sufficient vitamin A. But it's a problem in nations such as the Philippines where rice is a staple, because Vitamin A does not naturally occur in rice. The World Health Organization estimates up to a half-million vitamin A-deficient children go blind every year, and in the year that follows blindness, they die.
Golden Rice was developed in the early 2000s by multinational plant and crop protection company Syngenta. That made it an enemy of anti-technology groups, despite its potential to help save lives. Ultimately, Syngenta gave the crop over to global development organizations, such as the International Rice Research Institute, whose interests are not shareholder driven. Golden Rice must still be approved for commercial propagation in the Philippines. But that couldn't happen if it was not officially considered safe, which it now is.
CONSUMER TRUST
In Canada, attitudes towards technology appear to be softening as well. The Canadian Centre for Food Integrity's 2019 research study showed the rising cost of food — not genetic modification — was consumers' main concern. In their minds, food safety and biotechnology have taken a backseat to climate change.
"Our research suggests that talking about how GMOs make food more affordable actually decreases opposition to the idea that GMOs in food are bad," says the centre's CEO John Jamieson.
The centre has tracked more than 250,000 Canadian profiles to understand overall sentiment on hot button food issues such as GMOs. Statements like 'GMOs can help reduce greenhouse gases and fight climate change', and 'GMOs allow farmers to use less pesticides' resonated among those talking about biotechnology.
Jamieson is encouraged.
"This research helps us to understand how to better position topics such as biotech and how to connect with consumers through effective communication efforts to build public trust with consumers and their Canadian food system," he says. "By showing the role that GMOs and pesticides play in fighting climate change, Canada's food system may be able to reach the more than 2.5 million Canadians who are currently engaged on the topic of agriculture and climate change. The results could potentially make more Canadian consumers shift to support GMOs." •