International grain trade
EXPORTS CONTINUE DURING PANDEMIC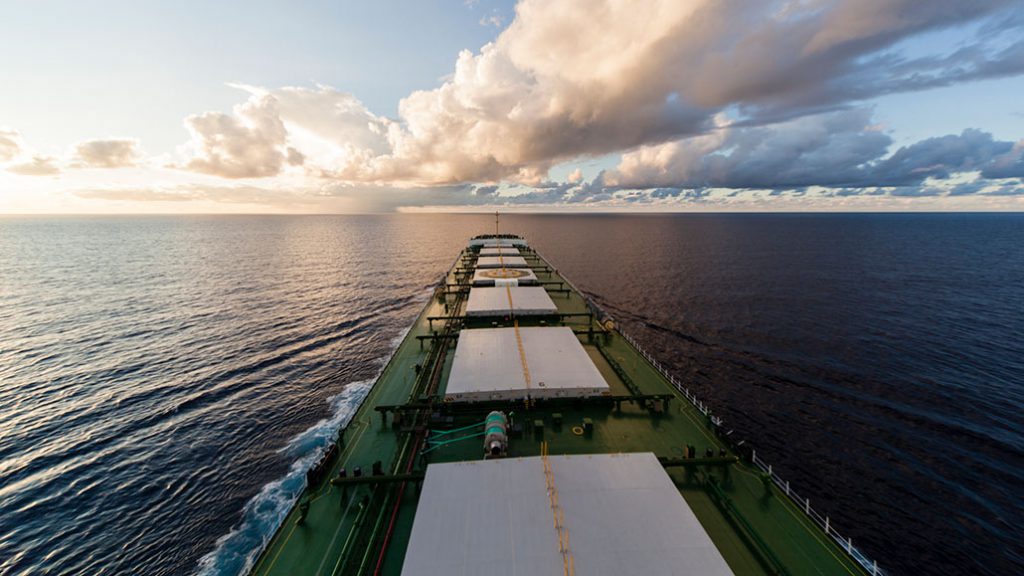 FOOD INSECURITY FEARS related to the COVID-19 pandemic are understandable, at least from a consumers' perspective. When people arrived at their favourite grocery stores in March and April to find staples depleted and some of their favourite ingredients — flour and pasta, among them — gone, they panicked. It was a global phenomenon that gripped nations, as citizens wondered if transportation and retail disrupted by the pandemic would leave them hungry.
It turns out that our robust food system was able to meet almost everyone's needs in a relatively short period of time. But a fall-out is brewing that could affect trade.
PROTECTIONISM
People in many countries around the world are saying they want protection from potential food shortages. Even though in many cases food systems owe their success to diversity and imports, a protectionist mood has emerged in some countries (particularly in Europe) that has global grain exporters concerned.
"From a COVID-19 perspective, the global trade of grain and oilseeds worked," says Arnaud Petit, executive director of the London, UK-based International Grains Council (the council was chaired by Canada during 2019-2020, and is committed to a dynamic global grain trade). "We should learn some lessons from that and not try to fix a system that doesn't need fixing."
Grain sector statistics bear Petit out.
For example, from April through June, there was absolutely no impact on seeding areas in the northern hemisphere. U.S. soybeans, spring grain in Russia, and corn in France and Ukraine were all seeded according to historic levels and schedules.
And as Petit pointed out to the World Trade Organization's (WTO's) agriculture committee at a presentation in July, record world grain and oilseed production is forecast in 2020-2021. Global production is already up by more than half-a-billion tonnes in the past decade, continually contributing to the stability of the world's food supply.
Global stocks of some commodities are dipping, especially wheat stocks which have been declining since 2017 (Canadian production dipped nearly five per cent last year). But worldwide they're still more than 60 million tonnes strong. Corn and rice stocks have both risen, with the latter at a modern-day record.
All that means huge quantities of grain are being seeded, produced, stockpiled, and traded to keep the planet fed, despite the COVID-19 pandemic.
And Petit sees Canadian grain farmers as a crucial part of the sector. Trade deals such as the Canada-European Union Comprehensive Economic and Trade Agreement (CETA), Canada-U.S.-Mexico Agreement (CUSMA), and the Comprehensive and Progressive Agreement for Trans-Pacific Partnership (CPTPP) give farmers significant market access. Through Ottawa's trade diversification strategy, $1.1 billion will be invested over six years to help all Canadian businesses grow and diversify their exports. The investment is not specifically earmarked for the agriculture sector.
"Canadian farmers have been at the forefront of innovation and integration," he says. "You have well-organized markets, a positive outlook and a positive future."
Petit has fewer concerns about Europe than some of his grain trading colleagues. He points out that 30 per cent of the raw agricultural commodities processed in the European Union come from outside its member countries, including Canada. Creating value-added products through processing has been a European success story. And European efforts to limit genetically modified crops being grown there have not slowed down GM imports — 90 per cent of the imported feed there is GM.
"It's in the EU's interest to keep trade open, and for short value chains and global value chains to co-exist," he says. "Many jobs would be lost if protectionism took hold."
In fact, protectionist measures could have the opposite effect. In June, 33 countries — mostly those that are importers, including several countries in Africa — banded together to urge WTO members to cooperate on establishing international standards, guidelines, and recommendations for maximum residue levels (MRLs) for plant protection product imports.
The European Union is taking what is widely seen outside its member countries as a politically charged, unscientific stance against certain grain imports — despite their importance to European food and feed systems — to bolster its own grain farmers.
The signatory countries say such protectionist measures will have even worse results than usual.
"Given that millions of people rely on international trade for their food security and livelihoods, measures that facilitate trade will have a significant impact in the fight against the pandemic and its consequences," the countries said in a communique to the WTO committee on sanitary and phytosanitary measures, and the committee on technical barriers to trade. "Measures must be science-based and should not create unnecessary barriers to trade."
PREDICTABILITY
Gord Kurbis, vice-president of trade policy (crop protection) for the Canada Grains Council, is concerned about jurisdictions moving away from internationally accepted risk principles.
"It's always important to have a predictable trading environment, especially when a pandemic hits," he says.
Kurbis says technology is key to modernizing some cumbersome aspects of global grain trade — aspects that were amplified during the early stages of the pandemic. One example is the industry's ongoing reliance on printed trading documents, something many other industries have abandoned as technologies such as blockchain make it possible to achieve administrative approvals for grain movement in a modern way.
Kurbis points to instances in some countries were grain transportation between countries was held up at length when unloading and movement was curtailed by decreased hours at customs offices.
"In one example in the southern hemisphere, a border office went from being open around the clock, to 14 hours," he says. "Truckers had to line-up to get certificates signed. The wait was 26 hours and the movement of food was delayed."
But despite such problems, Kurbis remains cautiously optimistic about prospects this fall for Canadian grain and the well-established value chain that his colleague Petit says distinguishes our grain trade.
"There's a lot less uncertainty and more is known now than before about operating during a pandemic, but the grain value chain is massive," he says. "With such complexity, it's short of miraculous that trade worked out as well as it did during the start of the pandemic. It speaks to the dedication and adaptability of the value chain and its ability to get things done under very difficult circumstances."
CANADIAN GRAIN EXPORTS BY THE NUMBERS
Canada exports principal field crops to more than 150 countries. From January to May 2020, these exports totalled 21.3 million tonnes.
China was the single-largest destination for field crop exports between January and May 2020, followed by Japan and the United States. Combined, the three top markets represented about 38 per cent of total exports to all markets.
Compared to 2019, Canada saw gains in the export of soybeans, pulses (in particular, dry peas and lentils), canola, oats, rye, sunflower seeds, and hemp seeds.
Volume-wise, the largest gains have been in soybeans at just over 48 per cent (324,575 tonnes), pulses, and canola
Some of the largest drops are in wheat, barley, and corn, down by 215,637 tonnes, 205,551 tonnes, and 567,628 tonnes respectively
Total Canadian exports of principal field crops are forecast to reach 50.5 million tonnes in the 2019-20 crop year that finished on July 31, 2020.
Total exports are forecast to increase to approximately 51.1 million tonnes for the upcoming 2020-21 crop year, due to higher exports of wheat and corn.
Source: Agriculture and Agri-Food Canada.
WORLDWIDE GRAIN PRODUCTION
HUGE CROPS PREDICTED FOR CORN, SOYBEANS, AND WHEAT 
CONSUMERS WORLDWIDE SHOULD be well served with baking staples when they return to the kitchen during the next COVID-19 pandemic wave.
The London, U.K-based International Grains Council predicts near-record corn, soybean, and wheat crops globally in 2020-21. Total production is forecast to rise to almost 2.23 billion tonnes.
A month ago, the council was predicting a world record harvest. But that was before the impact of August's derecho storm in the Midwest U.S. was fully known. The storm damaged more than 40 per cent of Iowa's corn and soybean crop and impacted northern Illinois grain and oilseed acreage as well.
Lower production in the U.S., along with China and Europe, reduced the earlier estimate by six million tonnes, to 1.16 billion tonnes. Still, that's an all-time high.
Also, on the plus side, a world record is being predicted for soybean trade, at 165 million tonnes, about one per cent higher than last year. The council estimates the world import demand for soybeans will be a record as well, also up one per cent from last year. Production is expected to rise to 373 million tonnes, from 338 last year.
Wheat production is also expected to climb to a total of 763 million tonnes (up eight per cent in Canada).
The council says risks to supply – a concern as consumers hoarded flour in particular — are diminishing. Grain stocks are up seven million tonnes to 629 million tonnes — but most of the accumulation is in China and India.
Barley, oats, rye, and sorghum are also expected to realize above-average output, but not record levels. •