Investing in the future
FROM THE CEO'S DESK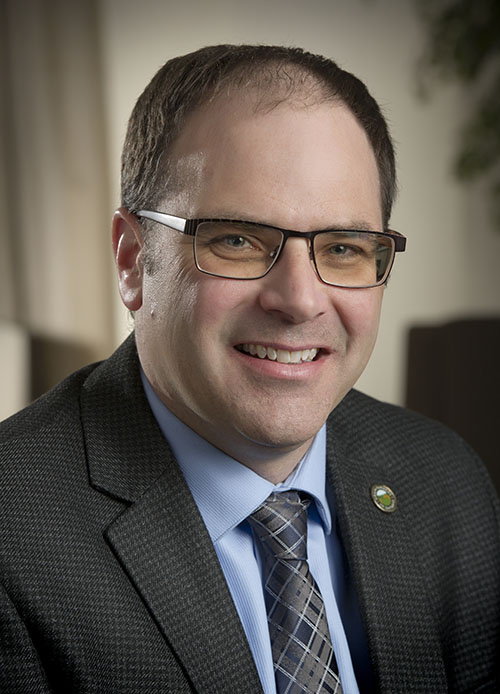 FARMING IS A long-term investment. Many of us live and work on the same land that was tended by multiple generations before us. It makes agriculture a unique business. The decisions we make to buy new equipment, invest in new technologies, focus on soil health, and how we market our crops all have an impact on the viability of our farms and how well we can weather challenges year after year.
As 2020 draws to a close, I'm struck by the fact that some things in agriculture don't change — even during a pandemic. COVID-19 is certainly creating major challenges, but I am heartened by the long-term vision of our farmers and our partners. There is an understanding that the decisions we make now, the investments we make now, will benefit us in the future.
A number of investments were announced this fall which showcase this commitment:
The University of Guelph Ridgetown Campus is building a new Field Crop Services Building. The Ontario Ministry of Agriculture, Food and Rural Affairs invested $6.5 million into this project, in recognition of the importance and the need for applied research.
Greenfield Global is investing a total of $75 million at their facility in Johnstown, Ontario to produce the corn-based, medical-grade alcohol needed to make hand sanitizers. The Ontario government is investing $2.5 million in support of this project.
Glacier FarmMedia, with the support of the provincial government, announced plans to establish Discovery Farm Woodstock — a centre for sustainability and soil health education. We are excited by the opportunity this presents to further our efforts to educate the non-farming public about grain farming and build public trust.
It's difficult to get the attention of politicians at the best of times, and the response to the COVID-19 pandemic has been their primary focus. However, that doesn't mean that long-term needs can be ignored. We have been vocal about the need to get proposed regulations right, such as the Clean Fuel Standard. We continue our efforts to improve Business Risk Management programs, with a focus on AgriStability, and we have engaged in strong national partnerships to ensure our message is reaching the right people.
Our efforts have not gone unnoticed. The Hill Times, a newspaper focused on federal politics, ranked the Top 50 agricultural influencers in Ottawa, and Grain Farmers of Ontario was ranked number 10. This is significant recognition for us as a provincial organization, it underscores the work we do and the connections we have made with our federal politicians, and it turns our vision to be a global leader into a reality.
As an organization, Grain Farmers of Ontario is in the process of finalizing our own updated strategic plan which will guide our investments and focus our resources over the next five years. This plan sets important goals for research, market development, government relations, and communications — at the core of which is support for our farmer-members. Investing in a long-term vision helps to smooth out bumps in the road so that we can get where we want to go.
I invite all of you to attend your local January District Meeting to hear more about our plans for the future. We are going virtual this year — find out more in this issue of the Ontario Grain Farmer and online at www.gfo.ca. •