Virtual connections
FROM THE CEO'S DESK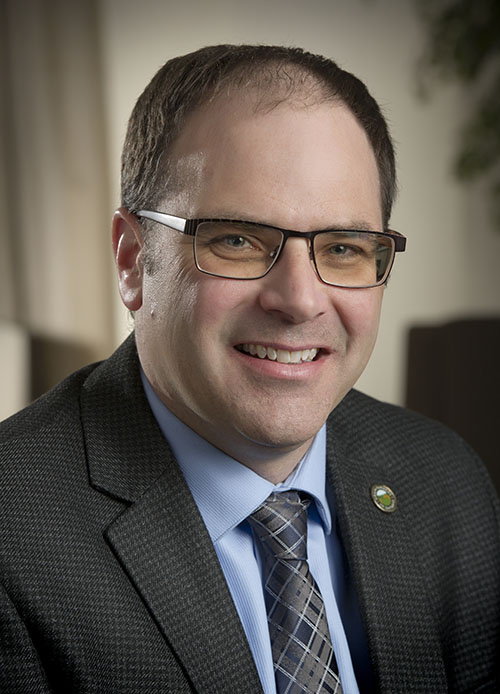 IT'S HARD TO believe it was a year ago that the World Health Organization declared the COVID-19 outbreak a global pandemic. When the declaration was made on March 11, we were just days away from our annual March Classic event — and what was to be a celebration of our 10th anniversary as an organization. After a few days of uncertainty, the closure of all non-essential businesses solidified the cancellation of the much-anticipated event.
We held out hope that this year we could hold the March Classic in-person — but as plans began to be made, and the second wave of the pandemic increased the spread of the virus, we recognized the need to have a virtual conference. Before the New Year, we had made the decision to go with a fully virtual event in 2021.
Over the past year we have all participated in different formats for online events. From farm shows to industry conferences, we've adapted to using new technology. The staff, Board of Directors, and farmer-members of Grain Farmers of Ontario are no exception to this. We held our September AGM online, as well as our Delegates' Policy Day, and our January District Meetings. With each event, our use of video conferencing and webcasts evolved and improved. It was a learning curve for many, especially for those who were participating in online events for the first time.
We were concerned particularly that our January Meetings would suffer a drop in attendance, whether that be from 'Zoom fatigue' or issues with internet connectivity. However, we had great attendance for all 15 districts, and it was evident that our farmer-members were making the effort to remain engaged in their organization. We all became adept at 'raising our hand', un-muting ourselves, and using the chat box to voice our opinions and concerns. We heard your concerns about carbon tax and the environment and the need for improved Business Risk Management programs.
I want to welcome all new and returning delegates and directors who were elected during the meetings as well as the new chair of the Board of Directors that was elected in February. I look forward to working with everyone over the coming year — in whatever virtual or in-person format that may take.
Virtual events have their advantages — you don't have to worry about driving in bad weather to get to a meeting, and the time spent on travelling to a meeting can be used for other things. It's still too early to know when we will return to normal, or even what normal will look like post-COVID. I expect though, that we will look to offer some hybrid online aspect to our events going forward so that distance and time will no longer be barriers to participation.
Staying connected is important now more than ever, and I hope everyone embraces the opportunity to make a virtual connection with us during this year's March Classic (March 22 – 23). •