U.S. industry outlook
INSIGHTS ON CORN, SOYBEANS, AND WHEAT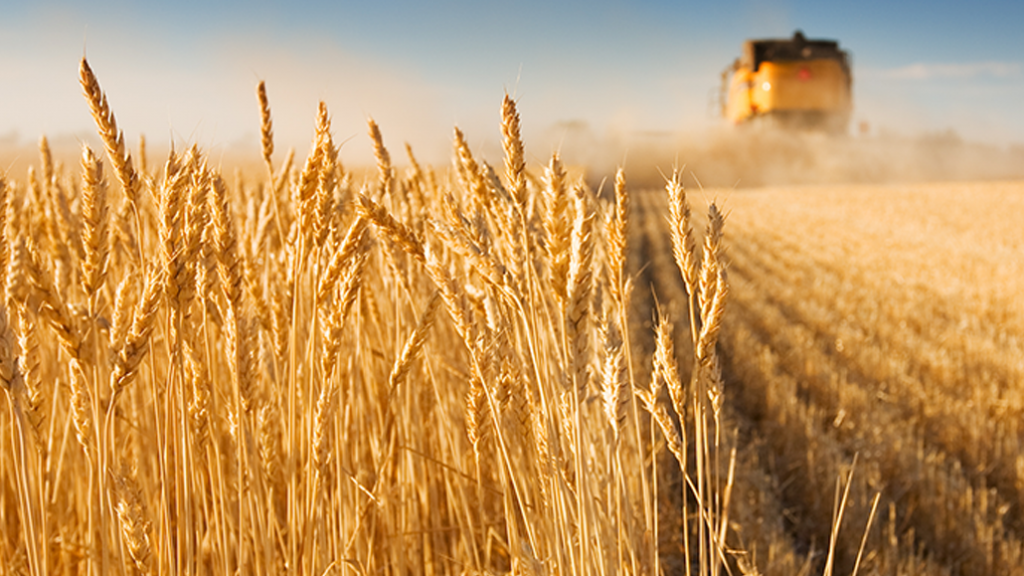 GRAIN FARMERS OF ONTARIO has a good working relationship with our U.S. counterpart organizations — American Soybean Association, National Corn Growers Association, and the National Association of Wheat Growers. We inquired about the 2021 growing season and asked them to share their outlook on the 2022 year ahead — checking in on their organizational agenda items, asking what is on the minds of their farmers, and what they are watching for in the year ahead. Here are the responses from representatives of each organization.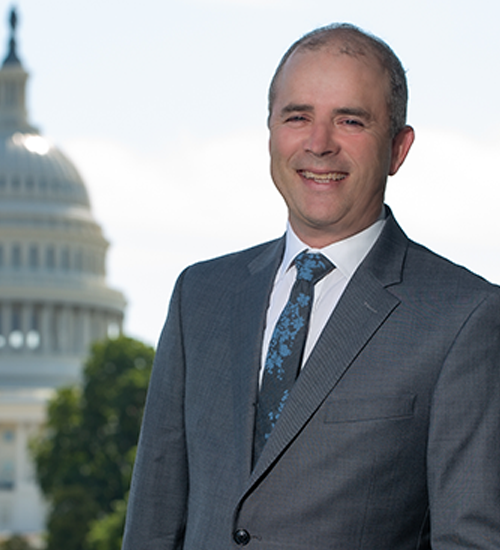 SCOTT PERSALL, DIRECTOR, AMERICAN SOYBEAN ASSOCIATION
As an Ontario farmer and member of the American Soybean Association (ASA) board, I have a unique view of the issues facing soybean growers on both sides of the Canada-U.S. border. There are many similarities in the soybean industry, the most obvious being trade with China. Trade agreements with China are a priority for both countries, and while China recently opened up their market to the U.S., Canada has had trouble accessing that market too. Some of the Canada-China tensions are being resolved, so hopefully we will see more Canadian soybean exports to China.
Other commonly shared concerns include rural infrastructure and access to reliable broadband, herbicide resistant weeds, the re-evaluation of pesticides by the Environmental Protection Agency (EPA) in the U.S. and Pest Management Regulatory Agency (PMRA) in Canada, skyrocketing input costs, and environmental and sustainability programs and policies.
Looking back at 2021, ASA's top legislative and regulatory issues going into the year were farm economy, trade, biodiesel and renewable diesel, transportation and infrastructure, sustainability and conservation, biotechnology, and crop protection.
What surprised us in 2021 was the domestic debate over feed versus fuel and the alarm that was raised over soybean oil supply. American farmers are projected to produce 4.4 billion bushels of soy this year, compared to 4.1 billion in 2020, and if the market calls for more next year, our farmers are capable of producing more. The U.S. markets are responding to new food and fuel demands with at least six new crushing plants under development and many renewable diesel plans have been announced.
Trade is always on our radar at ASA, and as we move into 2022, we are ramping up talks with China. We are curious to see if a Phase 2 agreement with China is in sight. Throughout 2021, ASA pushed for market access in the U.S.-China Phase 1 deal. China has significantly increased its purchases of U.S. soybeans under that agreement, but we are hopeful for additional gains.
Taxes are on the minds of our growers right now. Congress hasn't passed its plan to cover its hefty budget wish list. While this includes much-needed infrastructure for farmers, and we are all keeping an eye on proposals that would raise capital gains taxes, change current provisions around stepped-up basis, or decrease our producers' ability to effectively manage their federal tax burden. When it comes to the farm, herbicide resistance continues to be a problem. Growers need new tools and methods to manage these herbicide resistant weeds that continue to be one of the top threats to successful soybean farming.
Looking ahead to 2022, the ASA is watching trade with China and pushing for infrastructure investments to help us stay competitive overseas with large soy buyers like China. We'll also be pressing for the preservation of existing markets and expansion of new markets. Conservation, sustainability, and climate are also hot on our list as we work to share the sustainable practices our farmers follow while ensuring we keep our farms sustainable too.
ASA has 26 affiliated state soybean associations, including Grain Farmers of Ontario, representing 30 soybean-producing states and more than 500,000 U.S. soybean farmers. Scott Persall is the director for District 5 (Elgin, Norfolk) and vice chair of Grain Farmers of Ontario's Board of Directors.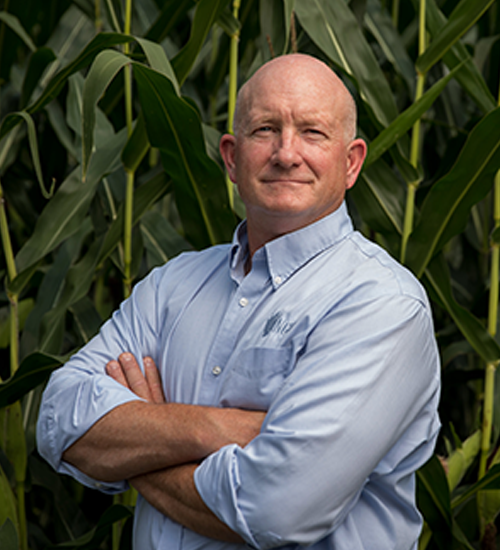 CHRIS EDINGTON, PRESIDENT, NATIONAL CORN GROWERS ASSOCIATION
Looking back at 2021, it's fair to say variable weather, the ongoing effects of the COVID-19 pandemic, and a new federal administration have dominated our organization's agenda. A corn and soy farmer from Iowa, I'm new to the role of president as of October 2021, but I've been on the National Corn Growers Association (NCGA) board since 2016. While the western portion of our country battled drought in 2021, many corn growing areas experienced favourable moisture and growing conditions. While COVID didn't really impact corn production here in the U.S., it continues to cause disruption in ports around the world.
The transition in leadership in Washington, D.C. means it's been a slow process to appoint people to positions necessary to keep policies moving. There's been plenty of discussion around changing tax provisions and rules that could be potentially onerous to the transition of any small business, specifically when it comes to passing the farm to the next generation. This is something we'll be watching in 2022.
There are three major issues facing NCGA as we move into 2022 — growing the demand for corn, protecting our profitability on the farm, and continuing to build trust in our sustainable production methods. We've identified growth in ethanol and international trade as opportunities to drive demand for corn. Right now, we're waiting on the new federal administration to come out with information on the Renewable Volume Obligation that will affect demand. The implications of a potential change to taxes impacting family farm transitions, along with the upcoming Farm Bill and crop insurance discussions could impact farm profitability and are on our radar for 2022. As farmers, we all understand the tremendous improvements being made on farms in recent decades to sustainably manage land use and water. The challenge will be to get consumers to understand that, while the practices corn farmers follow are sustainable to the environment, they differ across the country and our various growing regions. There's no one size fits all solution for environmental policies surrounding corn production.
Right now, corn growers are concerned about tax implication on their farm businesses, discussions on a new Farm Bill (the current program expires in 2023), how ethanol and trade will impact demand for corn and how potential changes to Waters of the U.S. (a resource management regulation) will impact their cropping applications. In the field, tar spot is getting a lot of attention because this disease is no longer emerging, it's here. Tar spot is easily taking 40 – 60 bushels off corn yields and growers have very few control options.
Trade is always a concern for our organization, especially when we look to China. There are challenges with China, but they have a huge population to feed, so we see the country as an opportunity for trade. We're also watching the European Union and how their policies will impact trade opportunities for U.S. corn.
As I look ahead to the coming year, I'm optimistic about our industry's ability to drive demand. The world continually needs more corn, for feed and fuel, and our growers are ready to deliver. I'll be keeping an eye on the domestic and international market for ethanol. And we'll continue working on behalf of our members to make sure their farm businesses remain profitable and sustainable.
Founded in 1957, the NCGA represents nearly 40,000 dues-paying corn farmers nationwide and the interests of more than 300,000 growers who contribute through corn checkoff programs in their states. NCGA and its 50 affiliated state organizations work together to create and increase opportunities for corn growers.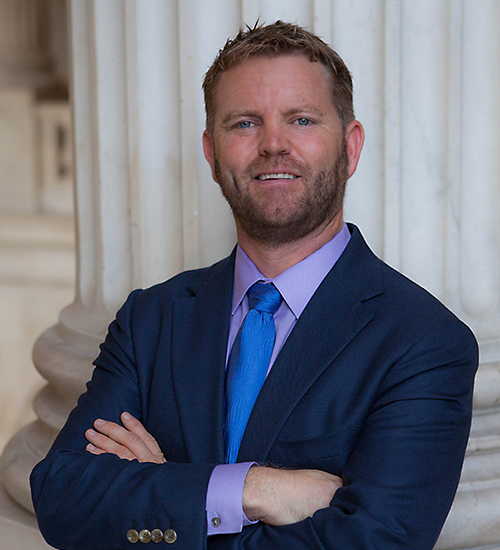 CHANDLER GOULE, CHIEF EXECUTIVE OFFICER, NATIONAL ASSOCIATION OF WHEAT GROWERS
Climate, sustainability, and drought dominated our agenda in 2021. As the CEO for the National Association of Wheat Growers (NAWG), leading our organization's efforts to advocate for American wheat farmers is one of my roles.
The new federal administration has named climate and sustainability a priority. Many of our wheat growers have already implemented environmental practices that are positively impacting the environment and are increasing resource efficiencies in land, water, and energy use. We will continue to work with our members on policy options and the role farmers play in addressing climate issues. Climate is a concern for our members too, and is a major factor in production and outputs. Voluntary carbon markets have been on the minds of many wheat growers and NAWG has testified before the House Agriculture Committee on this topic.
Drought is top of mind for everyone. The drought and other extreme weather events in 2021 have demonstrated the importance of crop insurance. The federal crop insurance program provides critical risk management tools to address production and revenue losses. Disaster Aid is another climate and weather-related concern constantly facing our growers. There's been some recent progress by Congress to reauthorize disaster aid programs to deliver much-needed assistance to growers impacted by natural disasters.
Market development is on the issues agenda for 2022, especially working to ensure market development programs like the Market Access Program (MAP) and Foreign Market Development (FMD) program maintain their funding. These programs are critical tools that help to build and maintain key export markets.
When it comes to trade issues, the enforcement of trade agreements is critical and is a priority for NAWG. For example, the U.S. won two World Trade Organization cases against China's domestic support programs and tariff rate quota commitments. Our competitiveness in the international market is also dependent on our infrastructure system to get our product to market. Continued buildout of rural broadband infrastructure, investments into maintenance of our ports, inland waterways and roadways, and reasonable rail rates are also critical components of maintaining global competitiveness.
The NAWG is closely monitoring any changes to taxes and reconciliation policies that could impact members, especially the recent reduction of the current estate tax exemption. We are watching this issue to ensure our members and their farms are protected as they pass farms and land on to the next generation.
Next year, we expect Congress will begin holding a hearing to evaluate the effectiveness of programs authorized under the 2018 Farm Bill. We'll be working to review these programs and develop our priorities for reauthorization and look forward to participating in the process to improve the Farm Bill.
Wheat growers continue to experience disease and pest challenges in any given year. Particular conditions throughout the U.S. result in scab outbreaks, wheat rusts, wheat stem sawfly, hessian, fly, and bacterial leaf streak. Many of our growers experienced a significant grasshopper pest challenge in 2021.
NAWG is aware of supply chain and global energy issues, some of which have existed before the pandemic, but have worsened due to a number of factors. The costs and availability of inputs and labour shortages throughout the value and supply chain (leading to delays in getting parts and other inputs) are all serious concerns for our organization and growers that we'll continue to monitor.
NAWG is the primary policy representative in Washington D.C. for wheat growers, working to ensure a better future for America's growers, the industry and the general public. NAWG works with a team of 20 state wheat grower organizations to benefit the wheat industry at the national level. •