Mental health plan
DEVELOPING PRIORITIES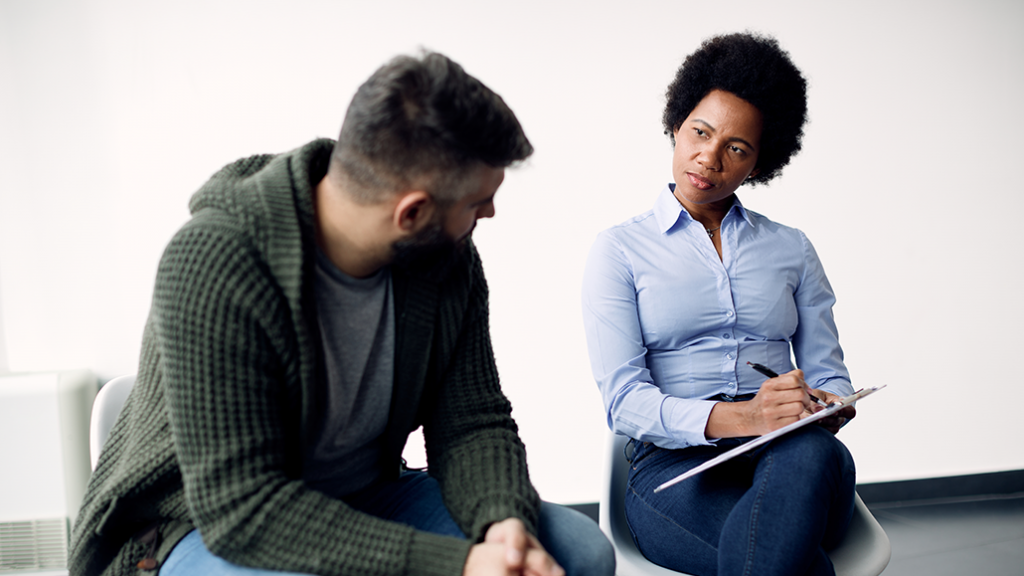 BUSINESS PLANS ARE a smart move on the part of any individual who decides to take the leap into entrepreneurship. However, one plan that is not as common in regular business management books is a mental health plan.
The Do More Agriculture Foundation has introduced a mental health plan strategy with the hope of reaching out to farmers and the agricultural community in a recognizable way to tackle an issue that is often considered an uncomfortable topic.
"We as farmers have a marketing plan or an agronomy plan that shows how to grow our crops or plans to help us take care of our herd of cattle. We are our farm's greatest asset, so we also need to have a routine, ritual, help, and support to take care of our ourselves because we know that in farming, most of the time, we go through hard times," says Lesley Kelly, one of the founders of Do More Agriculture Foundation who also runs her own farm. "So having an upfront plan, commitment and priority for yourself, just really helps with your overall wellness."
The Do More Agriculture mental health plan helps individuals create a personalized routine by focusing on key core strategies. These could include identifying how you are doing, developing a daily routine of activities that can help with destressing (such as light physical activity, journaling, or hobbies), and listing people around you who you can reach out to when you need some help.
For Kelly, that was an important part of her experience as her husband struggled with challenging feelings that he was not familiar with.
"It takes so much courage, so much bravery for someone to raise their hand and say, 'I'm not feeling myself'. And for me, as a support person, it was important to create an environment where he felt it was okay to share."
STRUGGLES
In a 2021 study from the University of Guelph that spanned across Canada, it was identified that mental health struggles within the farming industry were reaching alarming levels. Public education and advocacy around the growing concern for those in agriculture highlighted the significant finding that there was an 80 per cent increase in poor mental health among farmers. This includes the devastating rates of male suicide in rural and farming communities resulting from pre-existing mental health conditions that were only intensified by the COVID-19 pandemic.
"Generally speaking, farmers, men in particular, haven't been socialized and trained to talk about emotions, talk about feelings, talk about what they need," says Kim Moffat, a farm stress counsellor based out of Strathclair, Manitoba.
"Farmers are solution focused. If something is broken, they need to fix it. They are going to strategize around it," Moffat continues. "When it comes to mental health and getting through this pandemic, they are doing all those things and if they're not getting the relief they need that can be really frustrating to a farmer because they are so used to seeing a problem, identifying strategies, and then fixing it."
SUPPORT
The stigma around mental health is a universal theme across all communities and the challenges to overcome it are still being looked at by mental health professionals and advocates to find better ways to make support more accessible. Recently the provincial and federal governments announced funding towards mental health initiatives, and they are working alongside partners within the agricultural community to create programs that include a recently launched support line specific to farmers to access free and anonymous counselling 24 hours a day (1-866-267-6255).
Do More Agriculture's mental health plan initiative is another avenue for farmers to start somewhere on their wellness journey. Moffat says these resources are critical, but also recognizes the ask to receive help may need to start with baby steps.
"Start small, put it out there, and talk to someone you trust first," says Moffat.
It is a sentiment Kelly echoes, "We have to start with the basics, with a foundation. The common thread is us individuals and how do we take care of each other and ourselves and that will be how we determine the success of the farm."
Visit Do More Agriculture Foundation's website to find a copy of the mental health plan and other resources tailored to farmer-members at www.domore.ag/wellness-tips.
Lilian Kim is a communications coordinator with Grain Farmers of Ontario. •