Gathering data in Ausable Bayfield
WATERSHED REPORT CARDS PRESENT BASELINE DATA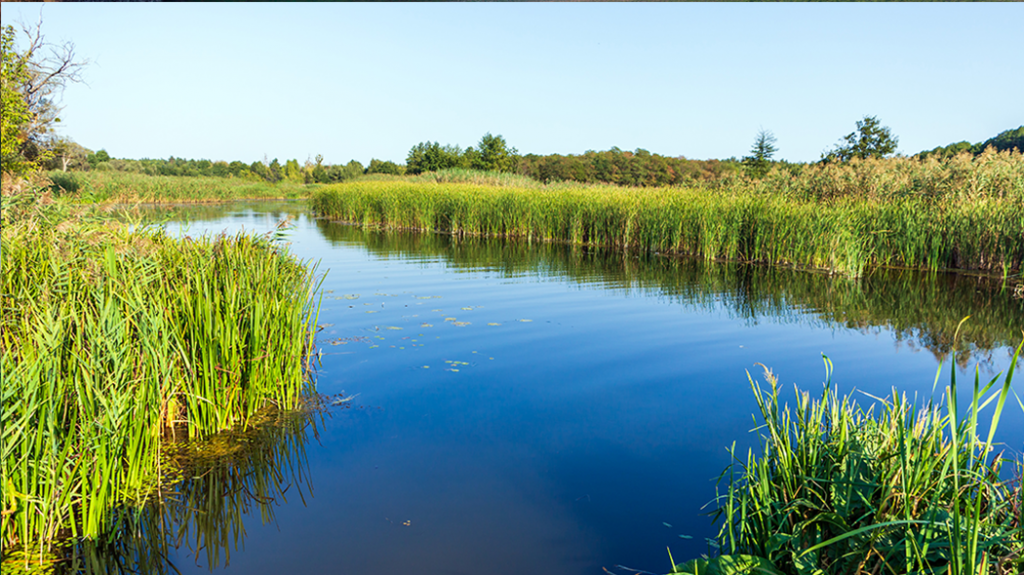 IT'S TOUGH TO make good agronomic decisions without baseline data. The same is true for environmental improvements. Indeed, it's the reason the Ausable Bayfield Conservation Authority (ABCA) continues to invest in its Watershed Report Card initiative.
ABCA has been releasing environmental report cards every five years since 2007. Covering its 16 separate watershed areas, each report assesses the state of the region's forest conditions (percentage of forest cover, forest interior, and streamside cover), percentage of wetland cover, groundwater quality (concentrations of nitrate and chloride), and surface water quality (concentrations of total phosphorus, E. coli, and an index of invertebrate stream animals).
Communicated via a grading system, the organization says such indicators provide an overall measure of the region's ecological health. Each watershed report is intended to provide meaningful information for landowners and community groups interested in taking action to protect the local environment
HIGHLIGHTS FROM THE 2018 WATERSHED REPORT
Forest cover — Much of the region is considered to have "poor" tree cover, though coverage is slowly increasing. The value of protecting existing forest remains high, in that high productivity and demand for agriculture continues to limit the potential for more widespread forest.
Wetland cover — More water retention areas are needed throughout the region, particularly at field edges and other "strategic locations." There is opportunity to enhance the water retention capacity of already wet areas.
Surface water quality — Most surface water is considered "fair" in quality. Several watersheds showed measurable improvements in E. coli levels from the initial 2007 report.
Groundwater quality — Nitrate and chloride concentrations in most measured wells proved better than the standard for drinking water, though not all. In some cases, well-monitoring locations were chosen to measure known water quality issues.
ACHIEVEMENTS AND ONGOING CHALLENGES
Mari Veliz, healthy watersheds manager for ABCA, says nutrient loading in waterways, as well as downstream erosion and flooding, continue to be persistent challenges in rural areas. Chloride concentrations is another for more urbanized locals.
Conversely, significant reductions in E. coli levels through several watersheds has been a notable achievement. Though further reductions are desirable, those realized thus far could prove sufficient for a general reduction lowering across the region.
A more widespread understanding of environmental challenges among Ausable Bayfield residents — challenges both local and global — has itself been a win.
"The overall environmental understanding seems to have shifted. There's more of an interest in 'what can I do'," says Veliz, later noting the significant and positive response to ABCA grant programs on the part of landowners in 2020.
ANALYZING THE RIGHT INDICATORS
Data gathering for the 2023 report — expected to be published in March of that year — will be ongoing throughout 2022. The indicators used will be the same as those employed previously. Deciding what to analyze is challenging, says Veliz, given the number of potential indicators. The decision to focus on nutrient loading, chlorine levels, tree cover, and other factors was taken to strike a balance between generating useful data, ease of communication, and limited resources.
"We could bring in other indicators. The trade-off is it makes things more complicated and harder to communicate. We're trying to be as comprehensive as possible, with reasonable indicators to drill-down trends over time," she says.
Highlighting overarching trends generates a database from which more area-specific research is founded. ABCA continues to work with the Ontario Soil and Crop Improvement Association, Ontario Federation of Agriculture, and other farm organizations on more targeted projects.
Veliz reiterates not collecting baseline data makes it impossible to know whether improvements are being achieved. Just like working towards a weight loss goal, she believes setting more intermediate goals — rather than focusing exclusively on overall nutrient loading, for example — would augment the macro-level watershed report data.
"Goals need to be achieved without being prescriptive. It's trying to figure out how to do the best at the individual scale," says Veliz. "How do we get there in a way that's actually a workable solution?" l