Corn makes whisky
CROWN ROYAL DISTILLERY BRINGS MARKET OPPORTUNITY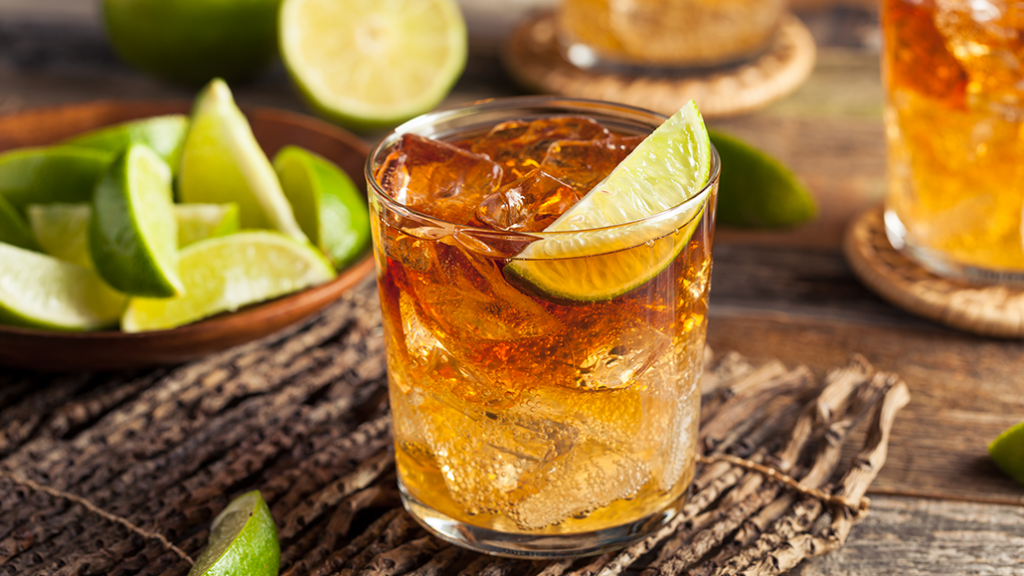 ONE OF THE world's largest beverage alcohol companies will soon be breaking ground in St. Clair Township, the future home of a $245 million distillery that will source local corn for whisky production.
Diageo, an international leader in spirits and beer, announced that the facility will be their first original carbon-neutral distillery in Canada and will supplement the existing manufacturing operations of the Crown Royal Canadian Whisky brand.
The new distillery is a "significant milestone" for the brand, the company's North American operations and global footprint, Perry Jones, Diageo's president of North America supply, says in a news release.
Corn will be the primary crop used at the distillery. A company spokesperson confirmed that Diageo intends to source most of the crop locally as part of their supply strategy.
PRODUCTION PLANS
The St. Clair facility will sit on 400 acres near Moore Line and will include a distillery and blending and warehousing operations. The distillery is expected to be operational in 2025 and will have the capacity to produce up to 20 million litres of absolute alcohol or 10.5 million proof gallons each year.
While Diageo cannot share further details of its supply strategy until the planning phase is complete, Dana Dickerson, manager of market development at Grain Farmers of Ontario, believes it will be good news for Ontario agriculture.
"I think this will be a good opportunity to sell grain into the distillery and build on the strength of the existing distillation cluster we have in southern Ontario," she says. "Diageo is giving growers another option of where they can deliver grain, and this will increase the competition for corn in the area, which is really good."
The new location will support momentum and growth ambitions for Crown Royal. It will not replace the brand's main production distillery in Gimli, Manitoba or Diageo's operations in Amherstburg, Ontario and Valleyfield, Quebec.
CARBON FOOTPRINT
Diageo's sustainability action plan, Society 2030: Spirit of Progress, will shape the design and building of the St. Clair facility. The distillery will operate with 100 per cent renewable energy to ensure the distillery is carbon neutral and zero waste goes to landfill.
The company is committed to reaching net-zero carbon across its direct operations by 2030, but they are also working to achieve net-zero carbon across the entire supply chain by 2050 or sooner, with an interim goal to achieve a 50 per cent reduction by 2030.
Achieving carbon neutrality in Scope 1 and Scope 2 emissions is currently the focus for the St. Clair location, but in a future stage, Diageo will be working with their supply chain in Canada to contribute to this goal, a company spokesperson said.
When extending to Scope 3 emissions, the company may introduce certain requirements for the grain they source, or they may do something like plant trees to offset the emissions they're not able to reduce, predicts Dickerson.
Last year, Diageo opened its first carbon neutral facility to distill Bulleit Bourbon in Lebanon, Kentucky. They recently announced plans to build another new carbon-neutral whisky distillery in China.
LOCAL IMPACT
In the County of Lambton, the announcement of Diageo's investment has created a buzz. The company says the facility will "provide dozens of jobs in the local community" once it is operational but local leaders expect the three-year construction plans to support many Ontario businesses and workers.
Emery Huszka, Grain Farmers of Ontario director for District 3 (Lambton), is proud that Diageo saw value in his community.
"Lambton farmers welcome the mutual benefits that this impressive facility will offer farm families in both utilizing our products and employing our next generation in its construction, servicing, and operations," he says.
BRAND SUCCESS
Crown Royal is the best-selling Canadian whisky in the world and ranks as North America's most valuable whiskey brand.
Numerous awards have recognized the brand in the last number of years, most notably Northern Harvest Rye being named 2016 World Whisky of the Year by Jim Murray's Whisky Bible and the Noble Collection Winter Wheat being named Canadian Whisky of the Year at the 2022 Canadian Whisky Awards.
Diageo is currently focused on maintaining Crown Royal's strong performance in Canada and the U.S., but as the St. Clair distillery increases production, it will allow the company new opportunities to expand to other markets.
Crown Royal was first produced in 1939 by Sam Brofman, president of Seagram Distillery, as a gift for visiting King George VI and Queen Elizabeth. The blended rye whiskey and its purple bag packaging set a new standard of excellence for Canadian whiskies and remains one of the most notable success stories in the history of the beverage alcohol industry.
When Diageo and Pernod Ricard acquired Seagram's in 2001, Crown Royal and Captain Morgan rum were added to Diageo's portfolio.
Diageo produces over 200 brands of beverage alcohol, and their products are enjoyed by people in more than 180 countries around the world.
SCOPE 1, 2, AND 3 EMISSIONS
• Scope 1: GHG emissions directly from operations that are owned or controlled by the reporting company.
• Scope 2: Indirect GHG emissions from the generation of purchased or acquired electricity, steam, heating, or cooling.
• Scope 3: All indirect emissions (not included in scope 2) that occur in the value chain, including both upstream and downstream emissions.