Managing your footprint
CONVERSATIONS WITH BUSINESS EXPERTS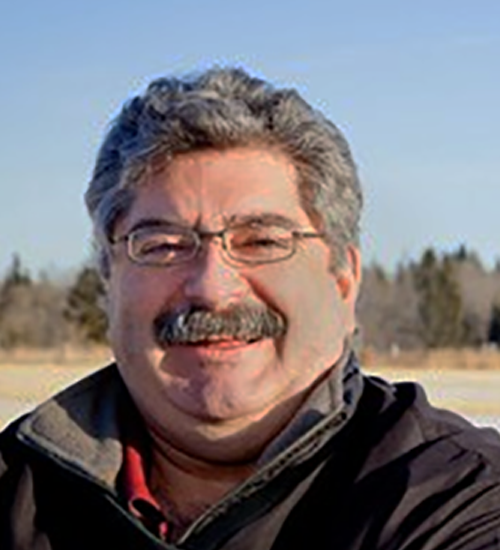 (J.M.) WHAT ADVICE DO YOU HAVE FOR FARMERS CONSIDERING LOWERING THEIR CARBON FOOTPRINT?
(G.G.) My first question to farmers who are thinking about lowering their carbon footprint is — are you ready to make the decision? Entering the greenhouse gas (GHG) arena is voluntary for farmers right now. It's complicated, and it is unregulated. Your farm business will need to make a series of serious farm management decisions. In other words, it's more than just a desire or market differentiator to say your farm is environmentally friendly and sustainable.
When making this decision for your farm, you need to look at it from a farm management perspective. This is a kitchen table meeting question: are you going to lower your GHG footprint? And everyone involved in your farm business needs to be consulted because if you choose yes, this means an integrated transition for your farm business. I recommend this type of decision should be approached in a debate format — gather everyone together and ask questions like, why should we do it? What's in it for us? What type of labour and technical capacity is required? How will this impact retained earnings?
Since any commitment to GHG reduction or entry into the carbon market for farms is voluntary, farm business owners are better off making a conscious decision now rather than an unconscious one or having the market decide for them down the road. I predict that eventually, markets will drive that decision on your farm, making now a good time to start thinking about what it would take to reduce your farm's GHG footprint.
WHAT DO GROWERS NEED TO KNOW ABOUT THE CARBON MARKET?
As you consider making this change to your operation, approach it with the same thinking as you would when growing a new and unique crop type. You will need to research, learn quickly and learn as you go. There will be headaches as you enter a new market and figure out how to sell your new commodity and who the buyers are. There will likely be benefits, with some tangible market opportunities out there for your farm to take advantage of.
If you're debating whether your farm should reduce its greenhouse gas footprint, there are a few things to consider when deciding.
How will you prove it? Everything is measured in the GHG and carbon market. You'll need baseline data and measurement tools for ongoing assessment to start. Is your farm prepared to invest in the necessary labour, technology skill set, data storage and collection tools? For example, you may need to measure how much diesel you use per acre or how many pounds of fertilizer is applied to each field. Can you do that? These examples could require the installation of a fuel metering tool or load cells on a grain cart to record and upload data. Then you need to manage the data. Where will that data be stored? Who will evaluate it? What will the data reporting and auditing process look like? How much will a third-party audit cost?
Are you willing to make the investments required? Making a sustainability commitment takes a serious investment in your time and money. And not just in data collection and measurement tools, but in new types of skilled labour like I.T., third-party assessments to measure carbon in the soil, new accounting systems to add carbon to a balance sheet, new equipment features, and employee training.
Are you willing to change how you farm? There could be new marketing opportunities for your farm if you can prove and stand behind your GHG reduction. That may require additional upfront investment to identify these new markets and, in the case of grain marketing, a shift from a commodity approach, like number 2 corn, to an individual product, like corn harvested from a specific field with a measurable carbon reduction. This approach could also affect how you run your day-to-day operations.
Have future generations bought into your plan? It's a good idea to have multiple generations around the kitchen table as you discuss your GHG footprint. Your management decision could impact succession, the future sale of the land, what is included in the sale of the business, and whether it will translate to a premium or discount when it comes to the value of the farm business.
These are just some of the factors you need to consider at a farm management level. You may, after all, decide the answer is no — your farm will not reduce your GHG footprint at this time. As I speak today, your farm business may be unaffected. But remember, if you say no today, you may still have to address reducing your GHG footprint in the future, so be prepared, especially if the carbon market, your retail customers, or the consumer comes knocking.
For more information, visit: www.biologicalcarbon.ca. •