Women in farm transition
COMMON CONCERNS FROM FARM WOMEN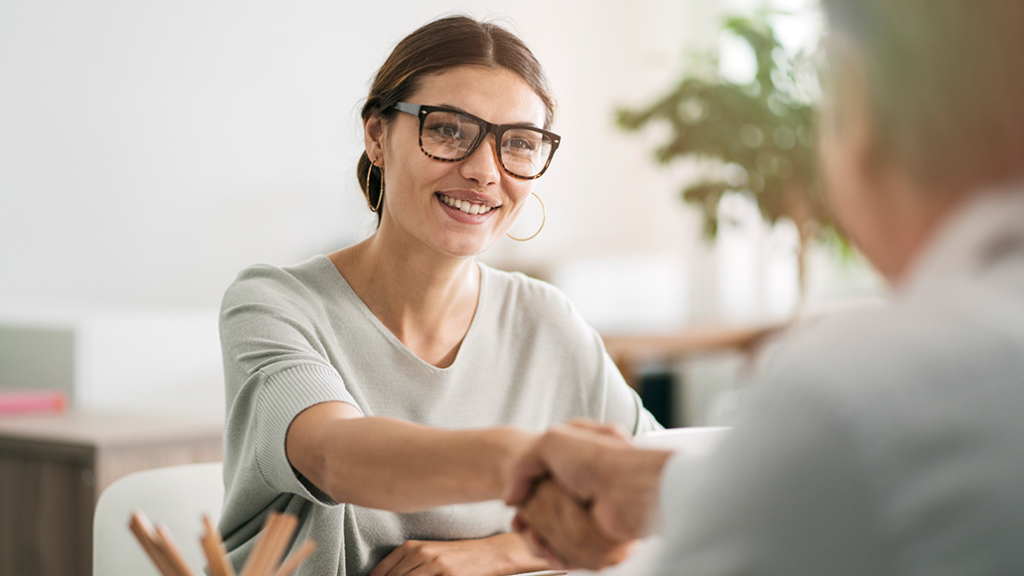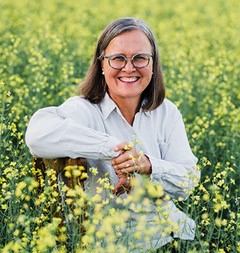 WHILE EVERY FARM family is unique, facing challenges while planning and implementing farm transition is not. There are many roadblocks that can slow or even stop the process and leave a lasting impact on farming and non-farming family members.
Elaine Froese, a farmer, wife, mother, author, coach and speaker from Boissevain, Manitoba, has dedicated her career to helping farmers find family harmony while transitioning their business from one generation to the next.
Ontario Grain Farmer recently asked Froese about the issues facing women in agriculture today. Are there common challenges she sees among many of the women she coaches? The answer is yes, and frustration seems to be the theme. But what farm women are frustrated about depends on their age and stage.
NEXT GENERATION
Froese has heard from numerous women in their 20s, 30s and 40s about the lack of support they receive when it comes to continuing their family's farm operation.
"One of the biggest frustrations is that they're proving themselves in the marketplace as an agricultural professional, yet they are not being given the understanding that they are valid successors on their home farms," she explains.
While there is a disconnect between what these women bring to the industry and what they are deemed to be able to bring to the family dynamic, Froese is not convinced that gender is the problem in many situations.
"I think what's underlying the disconnect is fear, and sometimes it's hard to uncover what the real fear is," she says. In her experience, farm founders commonly fear the loss of wealth, power, control, and identity.
"Regardless of gender, if you have a fear of failure and you don't trust that the next generation can make good management decisions, you need to talk about that and figure out what the learning plan is to bridge those gaps," advises Froese.
To start moving forward, she urges potential successors to first explore the fears of the older generation. Crediting the book "Why Don't You Want What I Want?" by Rick Maurer, Froese explains that pushback can come from intellectually not understanding, not liking how it feels, or a lack of trust. Is the founder's resistance coming from their head, heart or gut?
If a family cannot work through these emotional conversations on their own — which is common — a professional advisor who can facilitate safe and respectful communication should become involved.
"People need to have boldness and courage to face hard conversations and work as a family unit to create solutions, share emotions, reach out and adapt, and put themselves in the other person's shoes," says Froese.
In some cases, founders may have preconceived ideas about the outcome without asking the successor about their solution. For example, a founder may be hesitant for a woman to run the farm because they are concerned about how she will balance raising children and performing farm tasks. In reality, the successor has a plan for childcare that the founder has not thought about because having a nanny or going to daycare was not their experience.
Froese sees financial management as causing a lot of friction in families. She strongly encourages young women in agriculture to focus on and improve their financial literacy. As a potential successor, it is important to understand the different types of debt, how much the farm can service, and what is needed for family living expenses.
While some families in frustrating situations will be able to move ahead with farm transition, that will not be the case for everyone. She suggests the book "Necessary Endings" by Dr. Henry Cloud for young people who are feeling stuck trying to work through succession.
"If it isn't working out with their family, they can look for other opportunities," Froese says. "This could be concentrating more on their career, exploring joint ventures with people who know how to do business and want to do business with them or looking for someone who doesn't have a successor."
FOUNDING GENERATION
The other common frustration she hears from farm women is from those nearing retirement age. While some are more engaged in the family business than others, there is a cohort who, like Froese herself, has played a traditional role on the farm but has made significant contributions to the family through off-farm income.
She says farm women who are ready to retire are longing for significant changes in their residence, roles, and income streams. Froese often asks: When is it their turn to get what they need when they have given their best 40 years to the farm and family?
"There are women in agriculture who are tired, and they're hoping there's a next generation to take over the bulk of the responsibility," she says. "But there's also pushback from them because their wants and needs aren't being honoured, which is when there become fractures in the marriage."
Froese advises women not to hold back when it comes to asking for what they need. On her blog, she recommends conversation starters for aging women, such as "I would like to start shifting some of my current roles and lighten my load on this farm. Could we try…" or "I've bought a flipchart and found a talking stick so we can start having monthly family business meetings to discuss who wants to live on the main yard and when."
HEALTHY COMMUNICATION
In any situation, Froese recommends using "I think," "I feel," "I want," and "I need" statements as healthy ways to express emotion and start important conversations. Being clear is being kind. •