Sustainable Agriculture Strategy
INDUSTRY GROUPS CONSULT ON A FEDERAL STRATEGY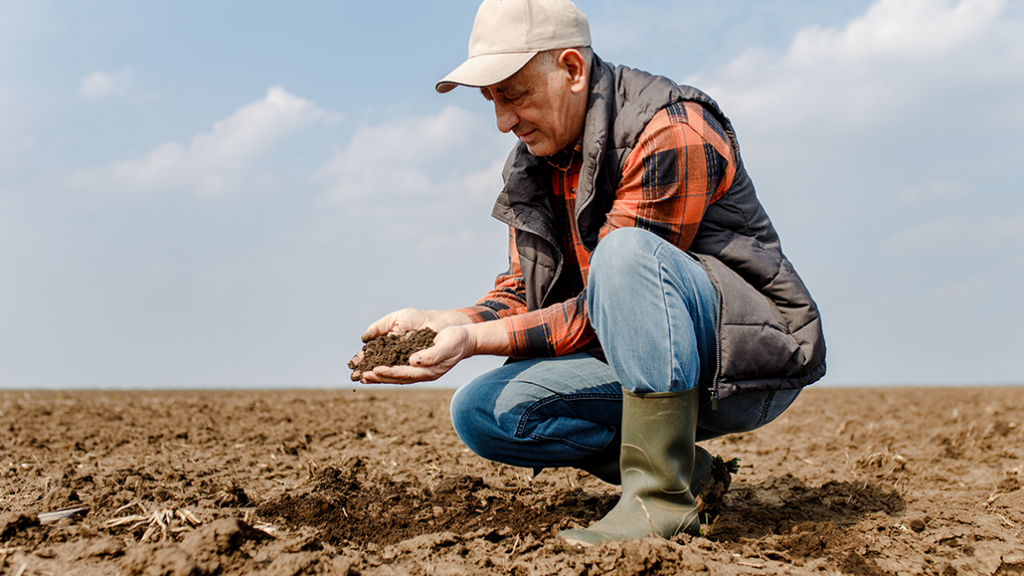 SUSTAINABILITY IS THE focus of a new strategy being developed by the federal government to set a shared direction on priority environment and climate issues in Canadian agriculture.
The Sustainable Agriculture Strategy (SAS), previously referred to as the Green Agricultural Plan, began as a discussion document released by Agriculture and Agri-Food Canada (AAFC) last December. The consultation process included an online survey and virtual town hall engagement sessions.
"The SAS comes at a critical time for Canadian producers," explains Mary Robinson, former president of the Canadian Federation of Agriculture (CFA). "Farmers are being asked to balance immediate financial pressures with long-term sustainability goals. This approach, which considers all facets of sustainability — environmental, economic, and social — is needed to ensure we can find pragmatic business solutions that support continued competitiveness and reduce the sector's environmental footprint."
STRATEGY OVERVIEW
The government indicates that the strategy will serve as a guide to support farmers' livelihoods while growing a sustainable sector. It will aim to contribute to the goals and targets of the Federal Sustainable Development Strategy and the United Nations 2030 Sustainable Development Goals.
The SAS will focus on five priority issues — soil health, adaptation and resilience, water, climate change mitigation, and biodiversity.
The discussion document acknowledges the environmental leadership that farmers have shown over the last two decades, including improving soil health and doubling production while greenhouse gas (GHG) emissions have risen only slightly. But it notes that there is room for improvement, particularly in terms of reducing GHG emissions, improving resilience to climate change impacts, supporting biodiversity in agricultural landscapes, and reducing risks to surface and groundwater quality.
According to AAFC, the benefits of developing the SAS include strengthening collaboration on environment and climate action, proactively managing climate change impacts, supporting the long-term vitality of agriculture, leveraging economic opportunities, supporting Canada's position as a trusted global food provider, contributing to national and international climate targets, and helping to identify research and innovation opportunities.
YOUR VOICES HEARD
Dana Dickerson, Grain Farmers of Ontario's manager of market development, recently completed the online consultation survey on behalf of the organization.
"Our response was informed by our understanding of sustainability and market requirements, and we made sure to highlight the good work that farmers are already doing in terms of sustainable production," she says. "We want to ensure that the Ontario regional perspective and the perspective of our specific crops are properly represented."
In addition to the public consultation that ended on March 31, a Sustainable Agriculture Advisory Committee has been formed to facilitate collaboration, transparency and information sharing. The group is co-chaired by AAFC and CFA and involves 21 national organizations, including Grain Farmers of Ontario's value chain partners, Cereals Canada, and Soy Canada.
Brian Innes, executive director of Soy Canada, has participated in bi-weekly committee meetings since last December and says they will continue to meet with AAFC and Environment Canada officials throughout 2023 as the input provided by broad consultation is synthesized and the analysis of what will be included in the strategy advances.
"With many national agriculture groups at the table, our perspective is sharing what is useful for our customers and ultimately what is useful for farmers and meeting customer needs," he explains.
Cereals Canada indicates that the SAS must recognize the work that has gone into making Canadian agriculture one of the most sustainable production models in the world and that further sustainability gains need to balance environmental performance with economic and social considerations.
The organization's key messages also note that the SAS should be farmer-focused and informed by science when considering practices and that considerations for regional variation within Canada's agriculture industry are essential for success.
Innes wants farmers to know that the federal government is deeply committed to sustainable agriculture, ambitious targets, and policy that makes the sector more environmentally sustainable.
"What I see happening, of particular interest to producers, is the need to ground political ambition and policy ideas from people in towers in Ottawa with what matters on the ground," he says. "This is a high priority of the government, and the outcome is in progress. We're at the table with a vision to make it useful for farmers and for the industry."
A "what we heard" report will be published after the consultation feedback has been analyzed, and a draft policy is expected to be released before the end of 2023. •