Feeding the world
FROM THE CEO'S DESK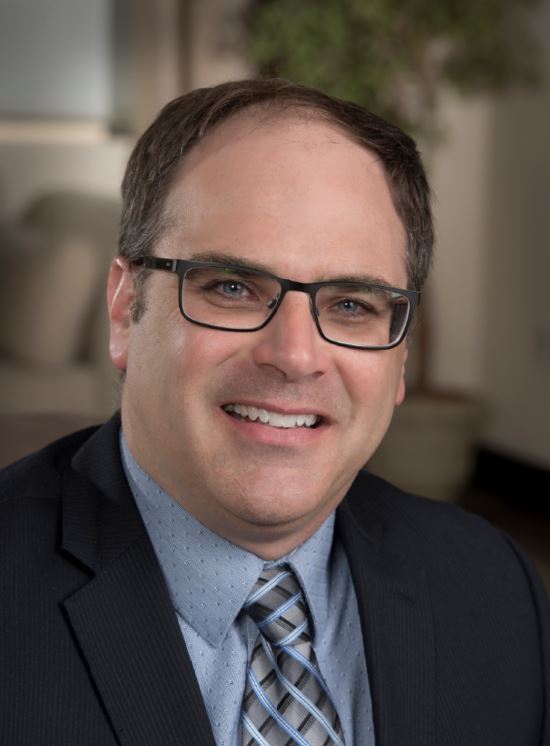 GLOBAL EVENTS OF the past few years — including the Covid-19 pandemic, the Russian invasion of Ukraine, climate-related natural disasters, and rising inflation and cost of living crises — have gotten Canadians talking about farming and food production as the reality of rising grocery prices impacts pocketbooks across the country. Globally, food insecurity is a growing threat for millions of people, particularly in Africa, Southeast Asia, and Central America. All this has cast a spotlight on Canadian agriculture, the likes of which we have not seen before, as our society looks to Canadian farmers to help address these global concerns.
Ontario's grain farmers are well positioned, as a trusted source of high-quality, high-yielding, and environmentally sustainable grains and oilseeds, to help feed a hungry world — but to do so, we need government support. Grain Farmers of Ontario has been actively advocating on behalf of farmer-members on a number of high-priority issues to garner that support — in fact, fertilizer tariffs was the most-lobbied issue on Parliament Hill in 2022. However, the wheels of change move slowly in government, but we have seen some movement on issues in recent months — with some wins and some resolutions that unfortunately missed the mark.
One of the "wins" was the recent passage of Bill C-234 in the House of Commons as it moves closer to becoming law. This private member's bill, introduced by MP Ben Lobb from Huron County, will provide an exemption to the federal carbon tax for on-farm uses of natural gas and propane, which includes the cost of drying grain. At the time writing, the Bill has been sent for debate, and ultimately, a vote, in the Senate. Grain Farmers of Ontario has lobbied for relief from the carbon tax — which puts Ontario grain producers at a competitive disadvantage compared to global competitors who do not have the added expense — and we're pleased to see the Bill receive support in the House and we will continue to demonstrate to members of the Senate the value of the Bill to our farmer-members.
When it comes to fertilizer tariff relief, recent government decisions on the issue missed the mark. Grain Farmers of Ontario has lobbied for tariffs paid on Russian fertilizer in 2022 — estimated to be $34 million paid by eastern Canadian farmers — to be returned directly to farmers. While those funds have been set aside in the recent federal budget, the money will be invested in the On-Farm Climate Action Fund, a cost-share program that 'supports farmers implementing best management practices to reduce greenhouse gas emissions and increase carbon sequestration.' Grain Farmers of Ontario will continue to press the federal government to return the tariffs directly to the farmers who paid them.
Provincially, we have been successful in realizing the increased investment in the Ontario Risk Management Program that began in 2021. This program is an important tool to manage risk as farmers plant the most expensive crop of their careers during a period of global uncertainty. However, we know that more investment is needed to make the program sustainable and be responsive to the needs of Ontario's grain farmers.
Grain Farmers of Ontario has worked hard to build positive relationships with MPs, MPPs, government staff, and the federal and provincial Ministers of Agriculture. We will continue to advocate for you, our farmer-members, on these issues and others, to get the support that we need to do our part to help feed the world. •