Embracing innovation
DENMARK'S SUSTAINABILITY STORY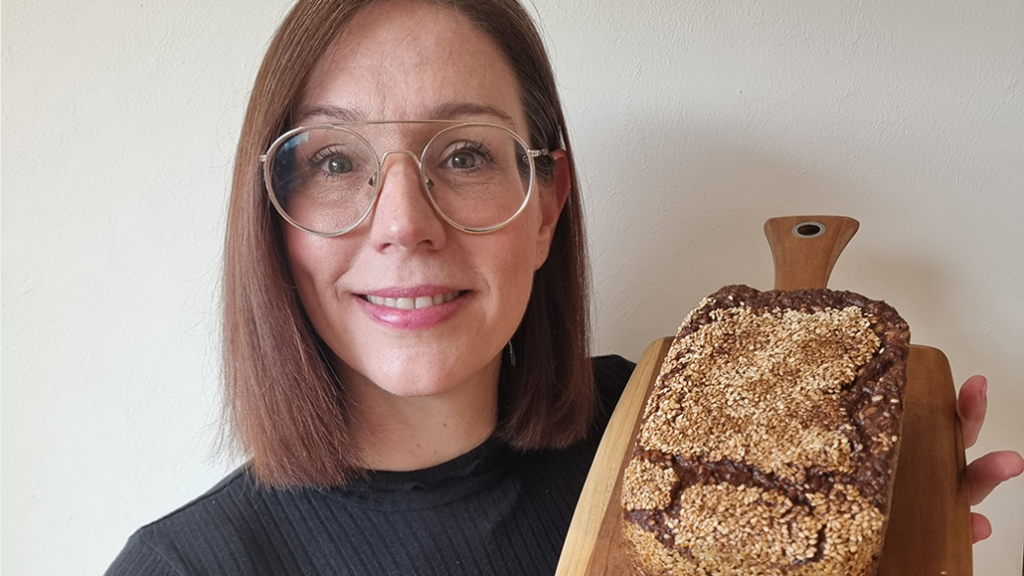 WHEN UNIVERSITY OF GUELPH engineering student Shellie Boudreau Christensen moved to Denmark 18 years ago to pursue her doctorate at Aalborg University, what she calls the "undercurrent of innovation" in her new locale was palpable. "Innovation permeates throughout all sectors here, and agriculture benefits from it," she says. "Innovation is a cultural foundation for everything we do — how we eat, sleep, travel, and even in how we decorate our homes."
WHAT YOU NEED TO KNOW
• Denmark has one of the highest percentages of farmland in the word, covering 60 per cent of the country.
• By contrast, Canada's farmland covers six per cent.
• The global Environmental Performance index has put Denmark at the head of the class for the past two years; agriculture plays a large role.
• The Danish government has passed the 2020 Climate Act, setting a target to reduce Denmark's greenhouse gas emissions by 70 per cent in 2023, compared to 1990 levels.
• Danes have responded: already, an estimated 34 per cent of gas produced in Denmark comes from biogas.
Denmark was a happy landing for Hamilton, Ontario, native Boudreau Christensen. She went on to become an associate professor at Aalborg and, most lately, an entrepreneur with an innovative start-up called ContentAvenue. It is dedicated to helping clearly communicate science of all kinds, including agriculture — and in Denmark, with its strong interface between agriculture, technology and the public, balanced information is a hot commodity.
Denmark has one of the highest percentages of farmland in the world, covering 60 per cent of the country (compared to just over six per cent in Canada). Danes are acutely aware of what is going on in the countryside, and further, they want a major say in how farmers run their affairs. Their interest has grown as issues such as sustainability and food security have intensified at home and abroad.
LICENSE TO PRODUCE
"There's an increased scrutiny of agricultural methods and production that can impact various aspects [of society] such as drinking water, climate, and biodiversity," says Soren Knudsen, CEO and co-founder of FarmBackup, a digital traceability tool. "As a result, there is a growing demand for farmers to prove that they are not causing harm to the environment and for technology to help farmers demonstrate their compliance and obtain a 'license to produce.'"
That license is dear to Denmark's 9,000 full-time farmers, and they earn it every day. The global Environmental Performance Index has put Denmark at the head of the class for two years in a row, and agriculture is a big part of it.
Three years ago, Danish citizens successfully lobbied their national government to pass the 2020 Climate Act, containing the world's most ambitious CO2 emission mandate. The Act sets a target to reduce Denmark's greenhouse gas emissions by a whopping 70 per cent in 2030, compared to 1990 levels, with a long-term objective of climate neutrality by 2050.
Realistically, can this be done without making agriculture a casualty? That is what some people wonder. This spring, the Danish Council on Climate Change, an independent body that advises the government, served a blow to livestock producers by saying the country should aim to reduce beef and dairy production by levying an emissions tax on farming to reach its climate targets. The council thinks this tax will increase the incentive for farmers to switch to crops and pork production instead, which it says produces less greenhouse gas. The government also plans to launch a corporate carbon tax in 2025 to help fund a transition to more green energy.
In some countries, such measures might spark protests from the farm community. But instead, Denmark's energy and agri-food sectors have rapidly responded. Already, an amazing 34 per cent of the gas produced in Denmark comes from biogas, created from slurry and livestock manure. Biogas production in Denmark hit a record high last year, with more than 800 million cubic meters entering the system.
It does not stop there. FarmBackup's Knudsen notes that Denmark has created the infrastructure to support digitization, including cellular coverage in rural areas and a centralized, up-to-date database of all farms and their field boundaries.
"This database is accessible to everyone for the development of new products and services," he says. Digitization supports precision farming for seeding and fertilizer application; as far back as 2021, various precision technologies were being used on almost three-quarters of Danish farmland.
CONSERVATION EFFORTS
For conservation, Danish farmers plant 30 per cent of their land in cover crops, deterring erosion and runoff. True, they are mandated by the government to do so. But besides cover crops' functionality, farmers know their appearance in fields is a winner with the watchful public.
Agriculture in Denmark also benefits greatly from the services of SEGES Innovation, a private, independent, non-profit research and development organization. It is considered the leading agricultural knowledge and innovation centre in Denmark, with a huge extension mandate.
One of SEGES's most interesting consumer-facing projects is an exercise to produce climate-neutral rye bread and oatmeal (rye is a Danish staple). Program director Jens Elbaek and a team oversee the effort; they are in the throes of developing a life cycle assessment throughout the bread's value chain, starting in the fields in which it is grown, with minute detail. When they are done, they will know exactly what it costs to produce Denmark's bread of the future, and those costs will be reflected in the price of the climate-neutral bread, which will be sold at grocery stores. Elbaek is looking forward to offering consumers a glimpse of what climate neutrality means at the check-out counter.
"Like the rest of the world, Denmark has been hit with inflation," he says. "Danish consumers have started buying discount commodities, especially food, like never before. It is very exciting to see how that will affect the sale of my slightly more expensive rye bread."
FINANCIAL SUSTAINABILITY
But most indications are that Denmark's giant leap to full sustainability will not slow down. "Politicians are pushing farmers to be greener," says Christopher Weis Thomasen, CEO of the robotics company Seasony, which serves the vertical farming sector. "There is some tension, and farmers are pressed to balance sustainable business with sustainability. The harder question to answer is, how to create the right financial environment."
Indeed, many have big concerns. Some say legislators are ill-informed about farm production and management realities, such as the effort required to transition from livestock to crops. They wonder if the government is making decisions and setting targets based on sound science.
And huge questions have surfaced about the potential effect of ever-increasing environmental standards on food imports, along with protectionist calls to reduce imports that do not live up to Danish standards — which, in reality, could be imports from almost all countries, given Denmark's sky-high standards. That could prompt trade retaliation and spell disaster for an export-dependent country like Denmark. After all, Danish agriculture accounts for one-fifth of Danish exports; despite its size, it is a major exporting nation.
"We can do all we can to lobby, but politicians are the ones who will make the decisions," said one farmer during a field tour during last year's International Federation of Agricultural Journalists' congress in Denmark. "I'm extremely worried about protectionism. We must keep markets open and promote peace."
And at the same time, the agriculture sector must keep driving forward with the kind of innovation that entrepreneurs like Knudsen and Thomasen bring to the table. When it comes to environmental sustainability, Denmark's on top of the world, and as far as the Danes are concerned, there is no turning back. •